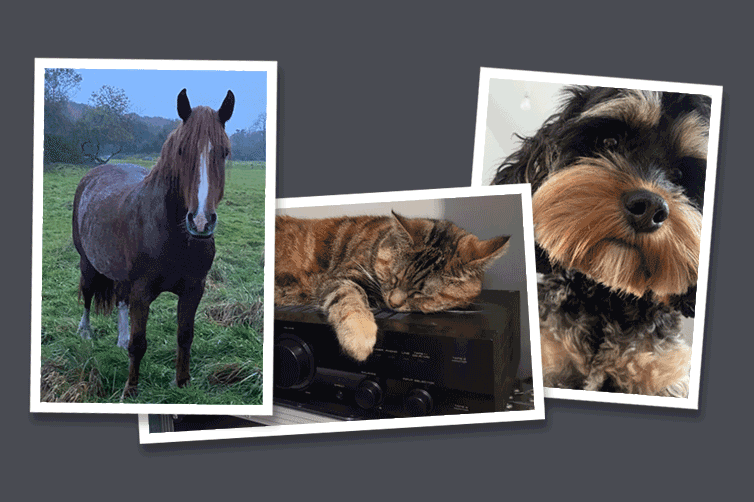 Earlier in the year, not long after we locked down for the first time, I shared an honest blog in which I listed five things I'd learnt as a CEO during the pandemic. To this day, almost six months later, they still ring true – and I'm still spending a lot of time reflecting and learning, taking the positives where I can and acknowledging the things that have made us hardier and wiser than this time last year. Back in June, none of us knew what was ahead – and, on the most part, we still don't.
It's been an uncertain, unsettled year; one which has seen a lot of hard times, in our industry and beyond. That said, and as I say regularly, retail is undoubtably one of the most adaptive and resilient sectors. It's often one at the very forefront of innovation – and this year has been no exception.
As we close 2020 and look to the little light that's blinking at the end of the tunnel, I wanted to sit down and note some of the things I'm thankful for this year. Because, in spite of the changes and the challenges we've all faced, here's a list (in no particular order) of just some of the things we're proud of, the things we've achieved and the things that have kept us smiling at Sorted.
1.
We've made a few lists and rankings this year, which I'm always really proud of. Highlights for me include coming in as number 4 in the Business Cloud '100 eCommerce Trailblazers' and being named as number 45 out of the 1000 companies listed by the Financial Times as the fastest growing tech names in Europe.
2.
During the first lockdown alone, we added 28 new Sorted sorts to our team. Given the increase in volume through the platform (see numbers 5 in this list), and our ongoing business transformation project, it's not surprising we've backed up that growth with more hands on deck to support our clients.
Among those new faces, we have some new 'key hires' in our leadership team. This includes Tim Cox (Chief Technology Officer), Dan Greenall (Marketing Director), David Latham (Finance Director) and Oyin Bamgbose (Head of Sales Operations). We've got even more roles to add in the coming year too. So, if you fancy joining us, keep your eyes on our jobs board and our LinkedIn page.
3.
Working from home, and onboarding so many new teammates, didn't mean that we stopped the party. We've done cheese tasting, pizza nights, cocktail classes, bake offs, virtual pub trips, games nights, Wellbeing Week, loads of prize giveaways and, of course, the obligatory Zoom quizzes. I've really missed the atmosphere of a bustling Sorted House, and it's brilliant seeing everyone's smiling (sometimes wine-filled) faces on my screen.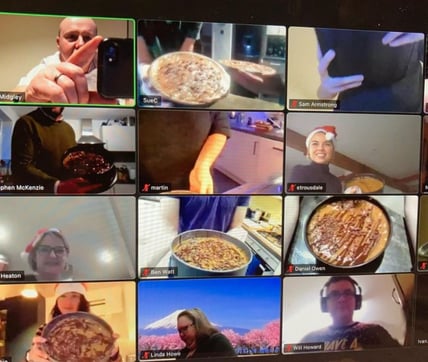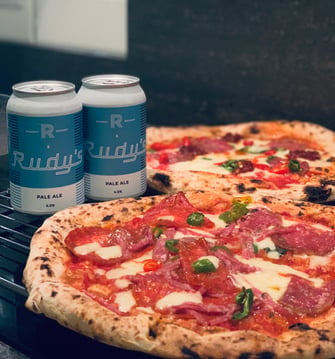 4.
Staying on the theme of our people – it's been exciting to see our new progression framework go live this year, alongside our huge bank of learning and development resources which launched in October. Everything was really well received by the whole team, and seeing so many training courses and qualifications get boxed off is very impressive.
5.
Ecommerce became our sole way of shopping during the first lockdown, and in July we announced that we'd seen a 1716% increase in shipment volume through the platform (compared to the same quarter in 2019). Record numbers.
6.
As the need for agile and proactive retail grew this year, so did our client list. We're so lucky to work with some truly trailblazing businesses, and we've kept busy supporting our partners through these uncharted waters – with really impressive success too.
Overall, our client list grew by over 50%. New names include Asda, musicMagpie, Homebase and Mulberry.
It's been a privilege helping retailers deliver during the ecommerce boom and supporting their digital transformation through the COVID-19 crisis. They've switched to Sorted to scale delivery management, ship stock from store estate and ensure a smooth post-purchase customer delivery experience in the final mile.
7.
We're extremely proud of our Northern roots and we love being part of Manchester's buzzing (I would argue world-leading!) tech scene – so, few awards mean more to me than being recognised as part of the region's tech success. This year, we were named 'eCommerce Company of the Year' at the Prolific North Digital City Awards, and we also walked away with two other Innovation of the Year awards for our product SortedREACT. Testament to the team's hard work building a global post-purchase tracking product that's completely transformed the delivery experience for some of the biggest retailers in the world. And all from Albert Square in Manchester (or kitchen tables and spare rooms up and down the country, at the moment)!
8.
Black Friday was quite unlike any other we've seen to date. With some of the busiest days we've seen in Sorted history, in terms of parcels being shipped, it was really interesting to observe how trends had shifted from previous years. We've been running, alongside our retailers, at peak volumes for most of this year (as detailed in the figures earlier in this list…) – and that only meant that Black Friday shopping seemed to start a few weeks earlier this year. In the second week of November, we saw a 112% increase in volume compared to the same period in 2019.
I wrote a blog about it here, if you're interested in finding out more.
9.
Ok, no list would be complete without a few snaps of the furry friends acting as office buddies. Actually, there are a few that are more hairy and spikey than furry. It's definitely kept me smiling, seeing all the pictures from the team on Slack.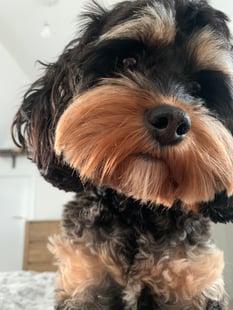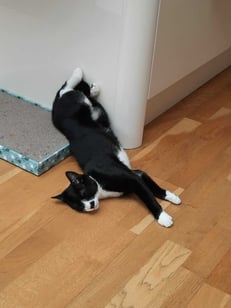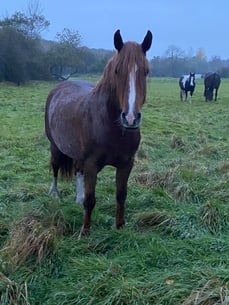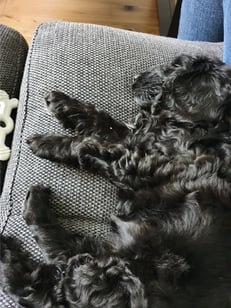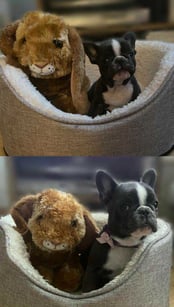 10.
Finally in this list, I had to include the two exclusive reports we released this year. The CMS Playbook is a step-by-step guide to nailing multi-carrier delivery management, and is really worth a read for anyone who works in carrier, logistics or retail ops. Our other killer piece, 'The CX Guide: Retail experts on the pandemic, peak and 2021 predictions', has video interviews and expert commentary from Hermes, DPD, Party Delights, Retail Week, musicMagpie and more. It's interesting to see how those guys are planning to tackle the unknown in the new year.
I could go on, but there are just ten of the things that have made this a year to remember at Sorted. Can't wait to see what the next 12 months bring.
Right, back to my banana bread…