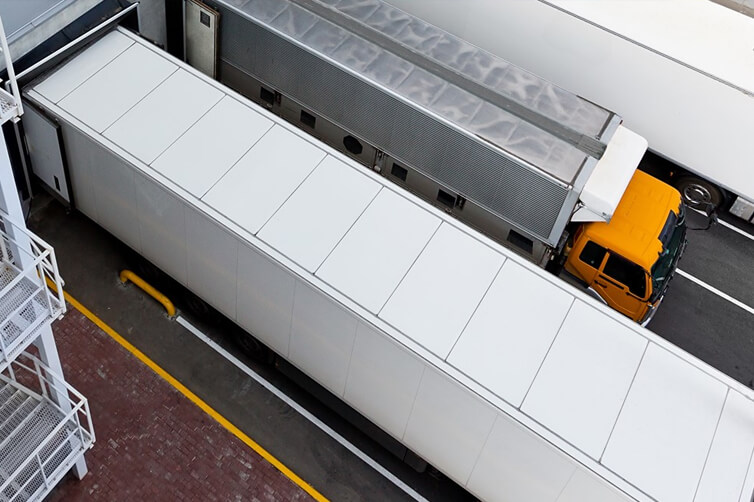 Despite a record breaking number of online sales made during the 2017 festive season, orders that weren't delivered on time over Christmas will continue to present a returns headache for retailers well into January, new research by Sorted, the delivery experience company, reveals.
Original research of 2,000 UK shoppers in the new Coming Together: The Blueprint for Collaborative Commerce Report from Sorted shows that, even after Take Back Tuesday – the first working day of the New Year (2nd Jan) when gift return volumes double on the daily average – returns caused by failed Christmas deliveries will cause an estimated £464.9m of returns in January.
This, the report warns, will not only impact retailers' already squeezed margins during a time when they enter the January discounting period, but will also have a significant 'returns ripple effect'.  20% of shoppers who send back one item due to late delivery will also return the rest of their entire basket, exacerbating the volume of returns retailers are having to process after the festive period further.
David Grimes, founder and CEO at Sorted, commented: "As well as the 'returns ripple', which sees entire online order baskets being returned as opposed to the single time dependent Christmas gift, the impact on customer lifetime value also needs to be considered.  Expectations around ease and speed of returns reach fever pitch during the festive period, and turning a negative delivery experience into a positive returns experience can make or break whether a customer comes back."
Over a third (38%) of shoppers say a complex or difficult returns process would make them less likely to shop with that brand again.  At the same time, 58% would shop more online if there was a simpler returns process, highlighting the importance of quick and simple returns experiences in driving customer lifetime value.
Convenience also proves a key consideration in the delivery of positive returns experiences for consumers, as Grimes explained: "Shoppers have become used to receiving fast and convenient fulfilment as standard; our research shows that three quarters of shoppers already expect to be able to return an online order in any channel."
"Looking ahead, retailers need to build even more innovation, such as social returns (returns via social media channels) or 'from device' collections based on geo-location, into the returns experience to keep ahead of the convenience curve and ensure that customer lifetime value and loyalty is retained," he concluded.
ENDS
Contact details: vicky.murphy@sorted.com
Notes to editors
Original research of 2,000 UK adults, polled by OnePoll
About Sorted:
Sorted Group rebranded from The MPD Group on 8th May 2017.  It was founded in 2010 by David Grimes at his parent's kitchen table, with the launch of MyParcelDelivery.com. Today, it is headquartered out of Manchester city centre and comprises:

SortedPRO

 – dynamic delivery management platform that grows ecommerce businesses (formerly Electio)
SortedHERO – provides a raft of delivery choices at the checkout

MyParcelDelivery.com

 – a comparison site that ensures sending parcels is made simple

Sorted app – the company recently revealed plans to launch a Sorted app.  The app will host the functionality to aggregate all of a consumer's different delivery and returns correspondence into one handy location that can be customised at a click.  It will feature options to track deliveries and returns through Facebook and WhatsApp and will also work as single, unified, paperless returns app.
Group founder and CEO, David Grimes, is a double Masters graduate from Cambridge University, where he studied law, economics and management studies.
David and the Group have been the winners of numerous accolades and awards including:

Top 100 fastest growing technology companies – Northern Tech Awards 2017;
EN Awards – Most Entrepreneurial Company of the Year;
Online Business Awards 2105SBA – Online Business of the Year;
Forbes' Most Exciting UK business;
Young Entrepreneur of the Year.
---