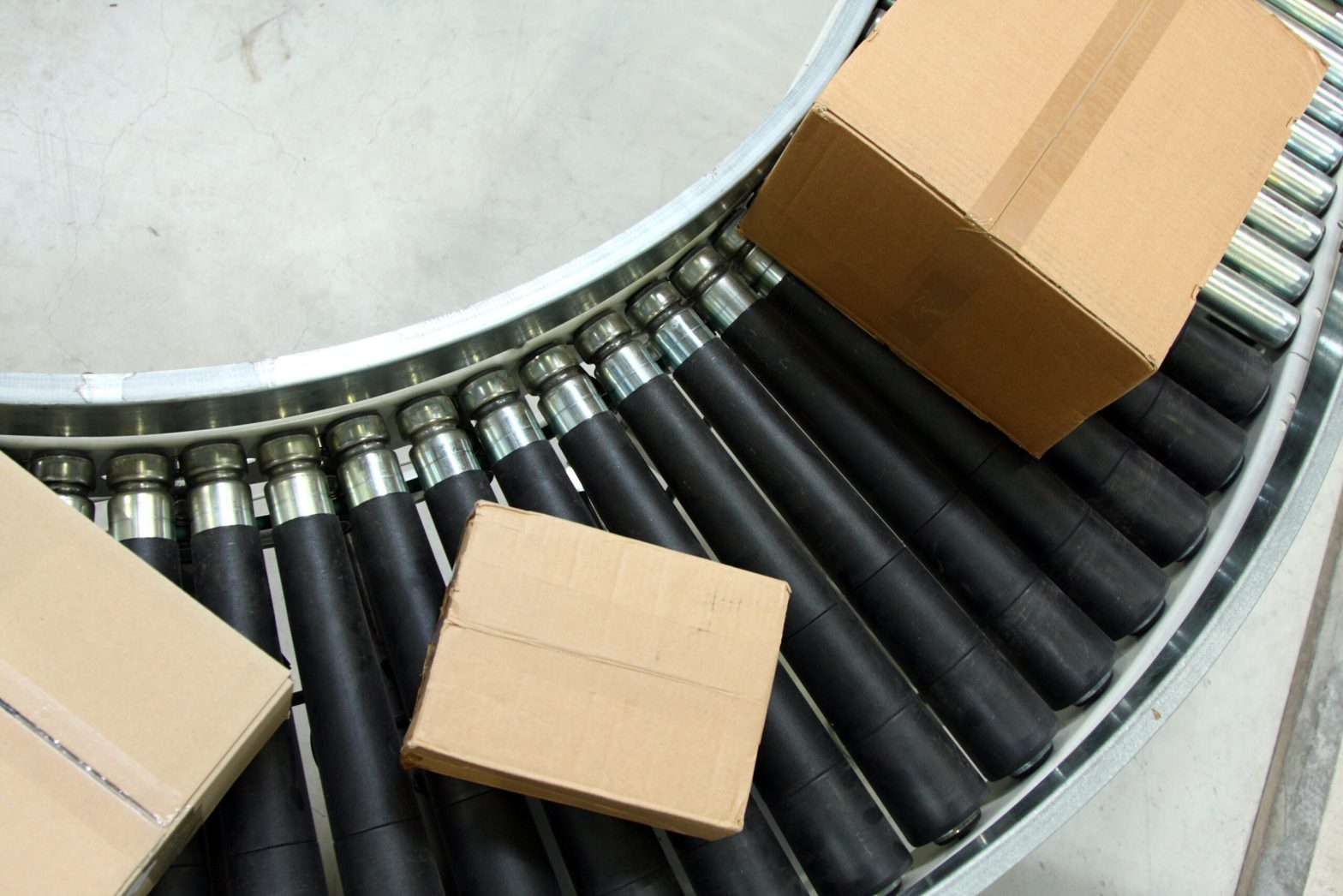 'Tis the season of peak and news of a Royal Mail strike has retailers everywhere reviewing their plans early says our Sales Director, Andy Hill. With the CWU confirming there will be a series of walkouts, with the first downtime expected next week, it's important for businesses to ensure their delivery proposition is strong enough to ensure that customers aren't impacted.
For all businesses – no matter how small – delivering Christmas for customers is a massive responsibility.  Done right, you'll earn Santa-like kudos, but any mishaps and you risk a serious backlash, which can leave you licking wounds of lost sales and loyalty, resulting in not only negative PR, but potentially damaging the bottom line too.
Just as retailers are in final stage preparations for peak trading, a strike can severely disrupt consumers, as millions of online order deliveries are delayed, which will also impact both retail businesses and carriers.
Our recent data shows that failed deliveries already cost retailers an estimated £2.29m on average every month in returned goods. Retailers who are over reliant on Royal Mail's services will face even more disruption and risk further failed deliveries, dissatisfied customers and lost sales opportunities if they don't reconsider delivery strategy in the run up to Christmas.
How can this risk be mitigated? It's more important than ever to ensure that, from marketplace seller to enterprise, your delivery proposition is flexible enough to cope.
CONSIDER MULTIPLE 'LITTLE HELPERS'
A great way to avoid a nightmare before Christmas is to ensure you have multiple carriers to deal with deliveries over the festive period. By spreading delivery across a range of carriers and avoid over-reliance on one delivery company alone, SMEs will find they can offer greater flexibility for customers, without breaking the bank.
The news of the Royal Mail workers strike next week, highlights how the unexpected can upset planned deliveries – at any time – and potentially risk items not arriving to customers in time for Christmas.
To this point, last Christmas alone, Royal Mail delivered a staggering 130m parcels, so if industrial action does go ahead, this will significantly impact both retail businesses and carriers. Avoiding over reliance on a single carrier and effectively planning ahead, ensures businesses still have the agility to deliver when it comes to peak trading periods.
PLAY TO CARRIER STRENGTHS
Thanks to the rise of ecommerce, even for small businesses it can be surprising how far your items are set to travel. It is important to recognise that not all deliveries are equal and delivering to the Scottish Highlands during winter presents different challenges to inner-city deliveries. Choosing a carrier that can perform at speed in a specific geographic area will make the process quicker and more convenient for consumers.
Similarly, choose the right carrier for specific items. Carriers tend to specialise at delivering specific types of products, generally depending on their size and weight.  Choosing a delivery partner based on their specialisms means the item is more likely to be delivered in time and more cost effectively, to ensure margins are maximised.
If cost is a real concern, there are comparison websites, which have pre-negotiated special rates – like My Parcel Delivery – that will enable you to compare the costs of distributing items across a range of different couriers and services. These sites do the research and legwork for you, highlighting the most cost-effective way to deliver your products to your eagerly awaiting customer.
PERSONALISED DELIVERY
It is easy to fall into the trap of considering delivery as a necessary process that has little added value as the purchase has already been made. But the shopping experience is not over until the customer chooses to keep the item. Make sure you are providing your customers with a choice of delivery – after all, peak is not just a busy time for retailers, customers will be just as busy over the festive period with social engagements and Christmas shopping, and will need flexible options to build a delivery that is convenient to them.
Add in functionality to let customers advise at checkout if there is a safe place or friendly neighbour who can take their item if they are out to reduce the chances of a failed delivery – that way, it enables them to decide what 'secure delivery' looks like, as well as avoiding multiple drop offs that cost time and can disrupt logistics.
In addition, offer customers the choice of local Click & Collect services, such as Collect+ or Hermes Parcel Shops, to a place near to their home or work, to avoid consumers missing a delivery when they are out. Chances are they won't be home again, the following day when the driver attempts a redelivery.
These services also minimise trips for couriers, ensuring that orders are bulked together where possible to make drop offs more efficient. This is particularly important during peak trading periods, there is increasing pressure on couriers to deliver a large volume of items quickly. Click and collect services, which can be offered as an option at checkout, ensures convenience when a customer wants to collect locally on their own terms.
Focus is firmly on delivery this year, as consumers leave shopping until last minute – thanks to the convenience and immediacy of ecommerce – delivery firms are under more pressure than ever. But by planning ahead and considering the above pointers in good time, you can ensure that consumers maintain their Christmas – as well as their loyalty – and your bottom line is only impacted positively.
---