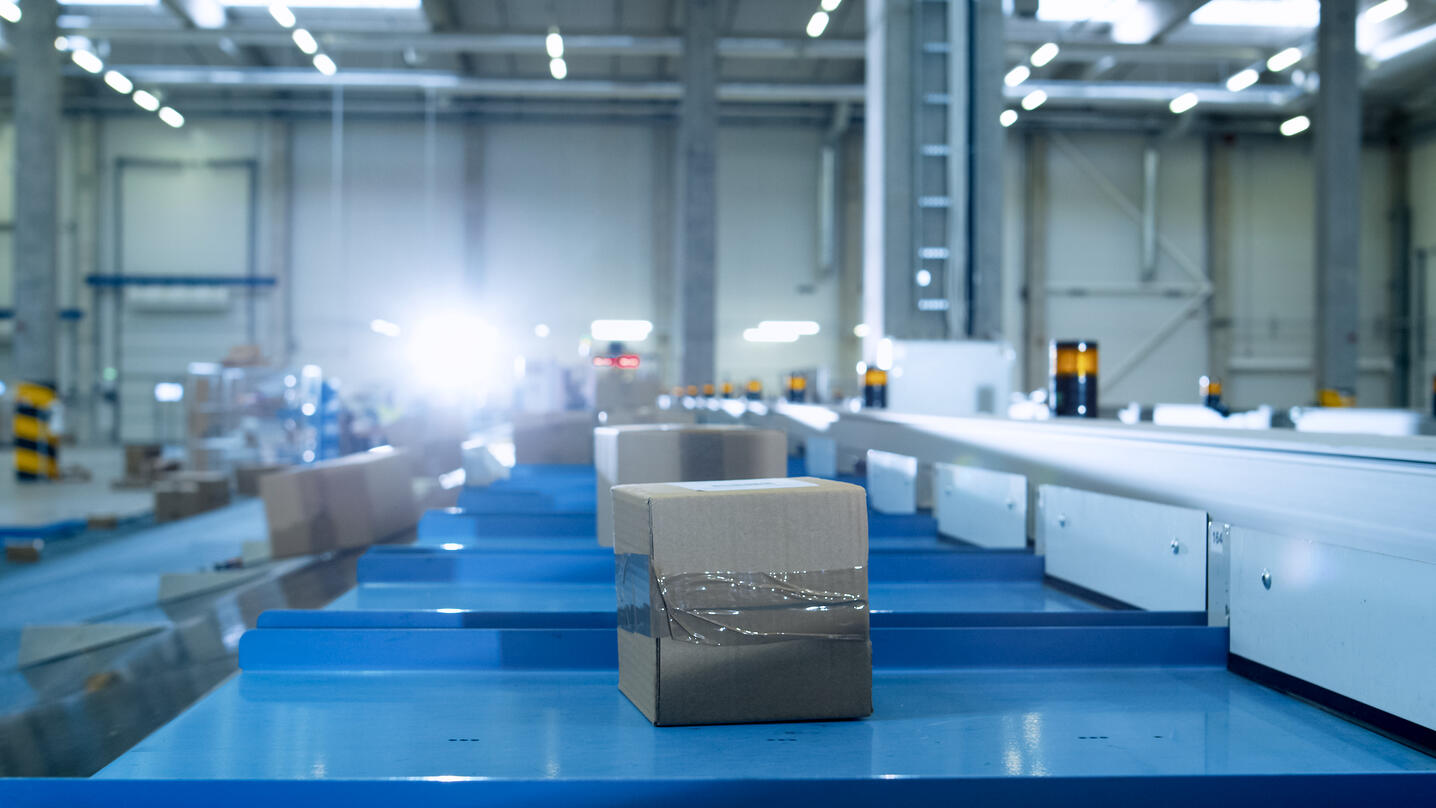 It's like you've got your shoelace caught in the starting block when the pistol fires.
Amazon completely lead the way in the retail industry, with full advantage. They're ahead of the curve, with the money and resource to strategically move in whichever direction they like. This is something that you should let terrify you, but only for a minute or two. The smartest, most successful retailers are the ones that see Amazon's dominance as their greatest opportunity.
But, when they're moving so fast, you'll probably never catch up. Is it worth even trying? And what does Amazon's latest and greatest moves tell us about their future direction?
FROM SHEDS…
Yes, they're the inescapable hurricane of the online retail stratosphere, but their physical presence is a force to be reckoned with too. Globally, they have more than 175 operating fulfilment centres and 150 million square feet of space for employees to pick, pack, and ship. In the US, Amazon are rapidly buying up old mall space; crawling into the empty units of the businesses they gently punched in the face.
One of the main motivators is the fact that this huge, vacant mall estate is often surrounded by densely populated suburban or domestic land – meaning lots of houses and therefore lots of shoppers (and labour). Plus, these spaces are usually very well connected to road networks for goods in and out.
The story isn't much different in the EU. Amazon are scooping up DC space like it's running out. With a number of new sites announced just in the last couple of years – a total of 17 fulfilment sites are now live in the UK alone.
So shed space is obviously one of their secret weapons. Hustling and bustling with both bodies and bots, there are more than 250,000 full-time employees and over 100,000 robotic units used across the fulfilment fleet. Technology-driven efficiencies, of which robotics is one example, is a colossal investment for the company. They don't do everything, but they're doing a lot. There's no detriment to customer experience – in fact, in most cases, it's very much the opposite.
Across retail, more and more moves are being made to make post-purchase operations as automated as possible – with everything from dark DCs to parcel tracking comms benefitting from smart tech to keep costs low and customers happy. Amazon are pumping cash into making their physical estate digital, which just shows that the rest of the industry are right to keep it in focus too – when Amazon's offering and capability changes, so do customer expectations around the globe.
TO MEDS…
Amazon were the pioneers of next day and same day shipping. Consumer expectations have suddenly been raised when it comes to what can go from checkout to doorstep in 24 hours – whether it's a tube of toothpaste, a toilet seat or a TV. US shipping is much more complex and expensive than shipping in the UK, so the quick time and low cost offering is a huge example of how Amazon manage to keep costs steady despite paying to ship consignments with smaller profit margins more frequently. Single, small units – but high demand and sometimes urgent.
It makes sense that Amazon does everything in its power to improve customer experience and keep buyers sticky. The next, highly-anticipated move is straight into healthcare – an extremely lucrative market and one that Amazon probably gets mega FOMO about. If there's a pie, they want a slice of it. And healthcare is about as big as the pie gets.
Amazon are in a unique position, and they've earned their trust; customers are willing to hand over as much personal data as is necessary to allow the most convenient delivery. This, naturally, lends itself well to a business move that requires those same customers to advance from sharing payment details and address information, to medical history.
PLAY YOUR OWN GAME.
Is it pointless to try and beat them? Yes. They're playing a different ball game in a different universe; with bottomless budgets and somewhat limitless scale. But we don't think any retailer is stupid enough to think they can match and then better Amazon alone.
Is it possible to follow and learn from them? Yes. That's exactly what you should be doing. There are many lessons retail and ecommerce businesses can learn from Amazon. There are changes to be made. And, of course, we know that can only be done with partnerships.
No retailer can replicate the complex and fast-moving tech of a behemoth like Amazon. Which is why it's so important to harness the support of third-parties that have expertise in specific areas – such as discovery, checkout or fulfilment.
Amazon's advantage is that they get to set how the market moves – but that, more often than not, is a direct response to how the customer is moving. Even if the customer doesn't even know it yet. The most successful retailers are the ones that have the tech in place to innovate quickly and efficiently, almost on demand. And no-one is expecting you to play that game alone.