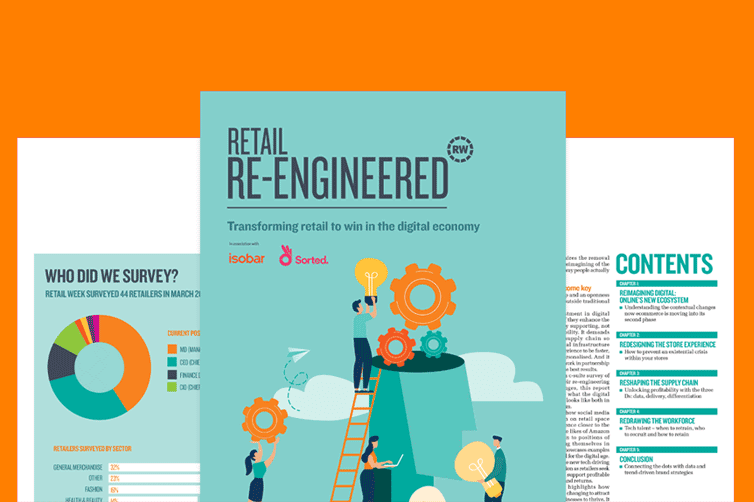 What an exciting but challenging time we find ourselves in within the retail industry.
A crazy pace of evolution means that brands, and the individuals running them, simply can't stand still. Customers expect the world, and there are some trailblazing retailers doing a good job at giving it to them. Many retailers, however, are just nodding along, unsure how their infrastructure, staffing, technology and partnerships can be flexible and agile enough.
As a retailer, at whatever seniority level and in whatever sector, you have an amazing opportunity for innovation, adaptation and growth – and not just for the biggest brands with the biggest budgets.At Sorted, we don't think that change and competition are bad things. They should be embraced and harnessed, to show you the art of the possible. Retail is a pioneering industry, at the forefront of some of the most interesting applications of new technology. But there's always more change needed. And, with so much to do, where do we start?
"Change and competition should be embraced and harnessed, to show you the art of the possible."
This report reveals the secrets of what everyone is thinking inside the head office walls. It shows that many are trying to solve the same problems and it gives the intel on the brands leading the way. It shows that, with customers pulling transformation in many directions, retailers struggle to split their attention and investment across the areas that need focus. We find they're looking at everything from visual search and payment options to warehousing and returns.
Despite all the noise around deciding how and when to re-engineer retail, it narrows this down to one common mission that we find in every brand we speak to and work with. There's a rapidly growing gap between what consumers expect and what retailers can offer, and it's at its widest when we look at the imbalance of demand versus experience when it comes to the supply chain.
Delivery is just one part of the retail journey puzzle, and everyone has a hand in putting the pieces together. Perfecting the customer experience is a business mission; it's not just something for one person, team or department to own.
Click here to download our new report, in partnership with Retail Week and Isobar.
---