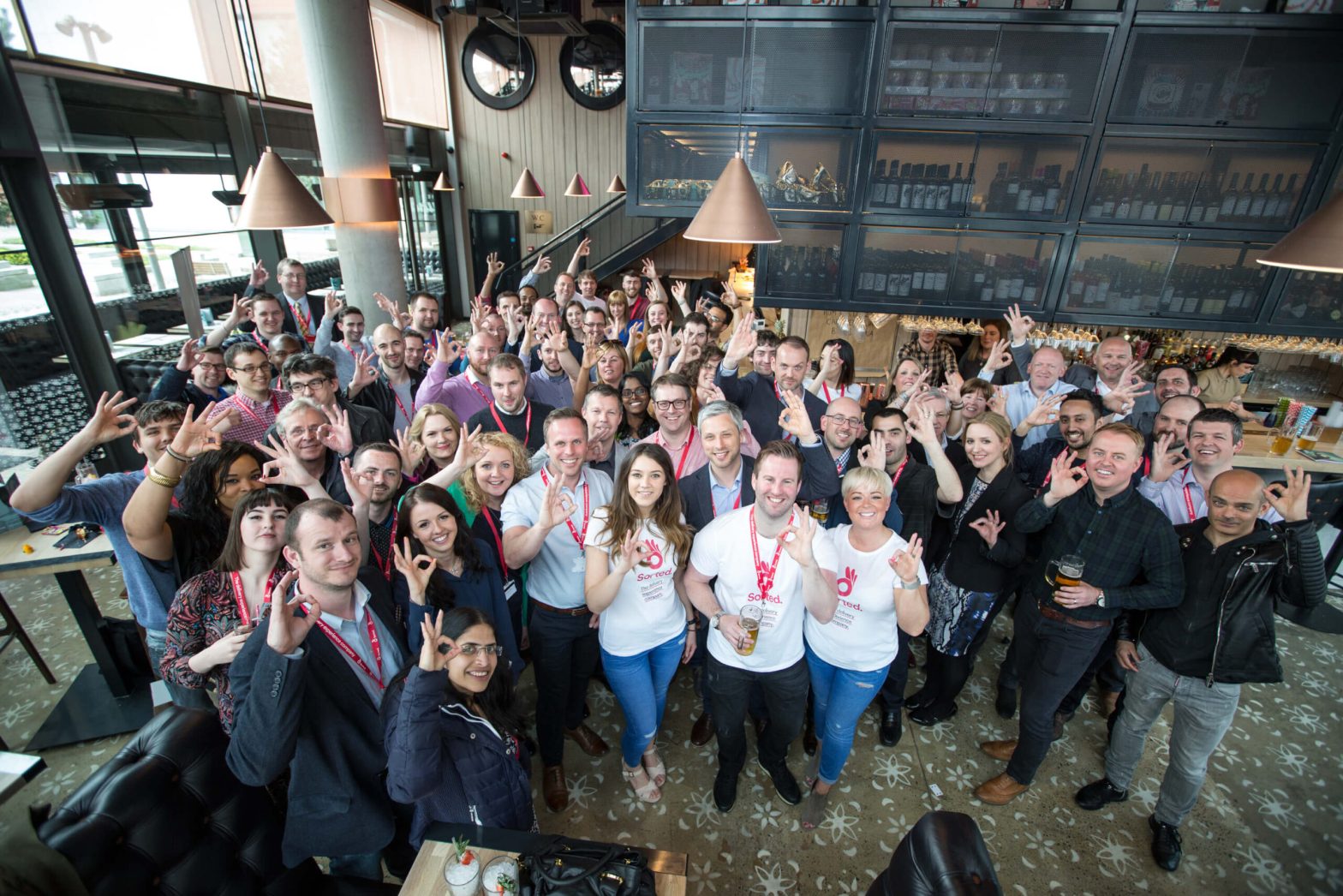 Revenue increases by more than 500%
Headcount increases by more than 80% , with 50 extra heads required
Global expansion with Sorted set to be live in 19 countries by the end of the year.
A Manchester entrepreneur is celebrating a booming year end which has seen his company revenues increase by more than 500%, its headcount double and its technology roll out globally.
David Grimes is the founder and CEO of Sorted Group (formerly The MPD Group), a global technology business based out of Manchester City Centre.
His company, which harnesses the power of tech to transform the complex world of deliveries into a seamless experience, has had a great start to the year. Not only has it undergone a full rebrand but it has also grown its client base by more than 500%, adding major brands including Missguided, Matalan, Lush and Arsenal to its books.
On top of this, Sorted has had to significantly increase its head count to facilitate these new business wins. The business is currently looking to hire another 50 new recruits into roles across the company – mainly in its expert software development teams. Other roles include project managers and business analysts.
The recruitment drive comes ahead of the launch of the Sorted consumer app in Q3, which promises to revolutionise the UK delivery landscape. The brand has also won a major piece of business with one of the UK's leading electricals manufacturers and is in the process of rolling out its technology across 19 countries, completing by the end of the year. This will result in the technology operating in twelve languages and nine currencies.
Says Grimes: "We've had a brilliant first half of the year adding some great retail names, such as Missguided and Matalan, to our books and growing the number of people we need to serve the phenomenal growth of this business. Our technology sits right at the heart of the new frontier for consumer loyalty, the delivery experience gap, and as forward thinking retailers look to plug this hole in their customer journey, time and time again we are best placed to help them achieve this.
"Right now, we are on the hunt for the best technical minds in Manchester to join our Sorted software development teams based in the city centre. We are looking for people who want to work in a fast-moving  and empowering environment, and for a business that takes their wellbeing as seriously as their productivity. What we can offer in return is the opportunity for both personal and professional growth at a rapidly expanding and ambitious company led by some of the best tech entrepreneurs in Manchester."
All of this growth also means that the Sorted team have outgrown their current premises and will be moving to an exciting new city centre office by the end of the summer. The office, they are promising, will offer the best facilities for tech in Manchester.
Other developments at the business include the launch of an eBay marketplace tool for the company's My Parcel Delivery website. The tool will allow eBay sellers to link up their accounts and manage, send and track all their deliveries through the site.
Grimes founded Sorted in 2010 with the launch of MyParcelDelivery.com and has gone from running a website from his parents' kitchen table to a global software company in just seven years.
Today, Sorted Group is headquartered out of Manchester and its portfolio comprises: Sorted, SortedPRO (formerly Electio), SortedHERO (formerly Basket Hero) and MyParcelDelivery.com.
Sorted Group is a global technology business harnessing the power of technology to transform the complex world of deliveries into a simple, seamless experience. Joining Grimes in managing the business is former AO.com CTO and Sorted COO, John Crowther, and Sales Director, Andy Hill, who has years of hands-on logistics industry experience having held senior leadership roles at both Collect+ and Metapack.
---