Reduce customer contacts, slash operating costs and increase sales
All your shipment tracking data in one place. Proactive updates for you. Branded communications for your customers.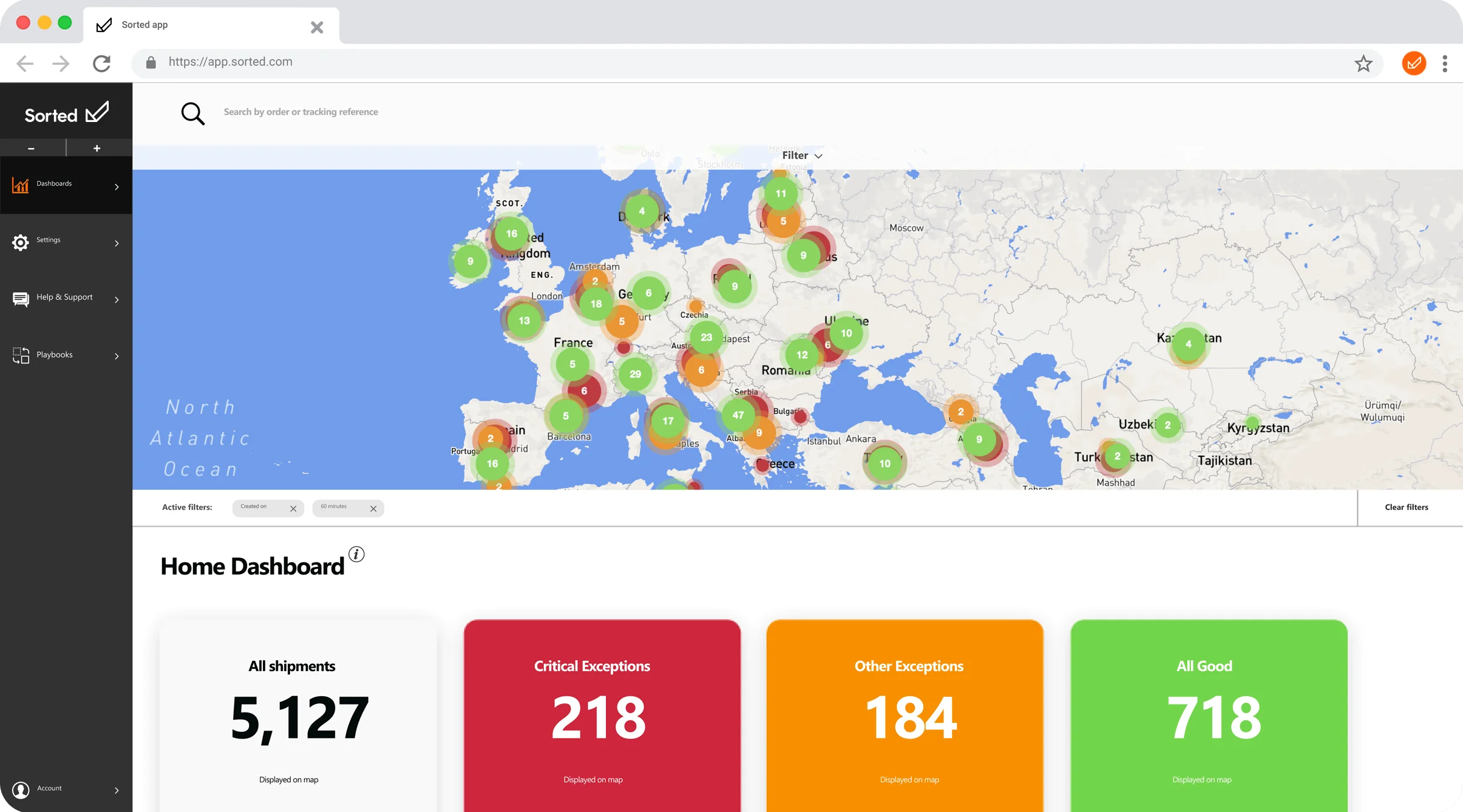 Why retailers and brands choose Sorted
63%
reduction in WISMO customer contacts
4X
email open rates, when compared to other marketing emails
35%
improvement YoY for WISMO related order to contact ratio
How it works
Sorted's shipment tracking engine aggregates and enhances all of your delivery and returns tracking information in one place. You can keep customers informed and engaged with automated branded updates, monitor performance and proactively resolve escalations.
---
Features and benefits our customers love
---
Better branded delivery tracking
Provide your customers with a tracking timeline on a branded page that works across any device and displays multi-shipment orders. Easy to customise with your brand, or even tailored ads – the pages can be set up in as little as twenty minutes, with no coding required. Create as many as you need to let customers self-serve delivery updates, increase brand engagement and generate more sales.
Customisable shipment states
Choose language that works for you and your customers, regardless of carrier service. Customers always wonder what 'in transit', 'at the hub' or 'manifested for delivery' means – but now that can be a thing of the past. All shipment states are unified across all your carriers as standard, to avoid confusion and ensure a consistent customer experience.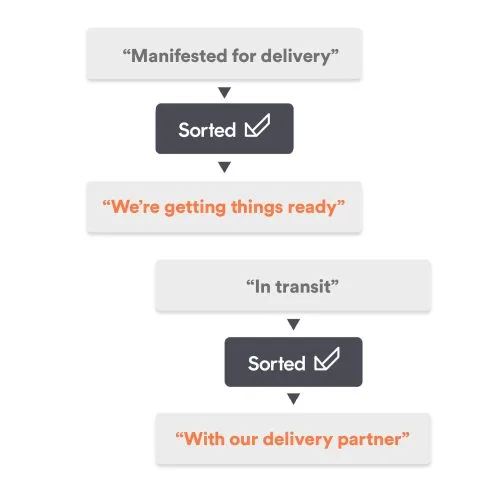 Branded communications & notifications
Send SMS or email notifications directly from Sorted, or integrate with your comms channels to keep customers informed and happy, reducing customer contacts like WISMO. Own your delivery experience, reduce pressure on your contact centre and save cost with our comms partners.
Wondering what WISMO means? 'Where is my order' calls and messages are the most common delivery-related enquiry. Of course, Sorted can track your returns too.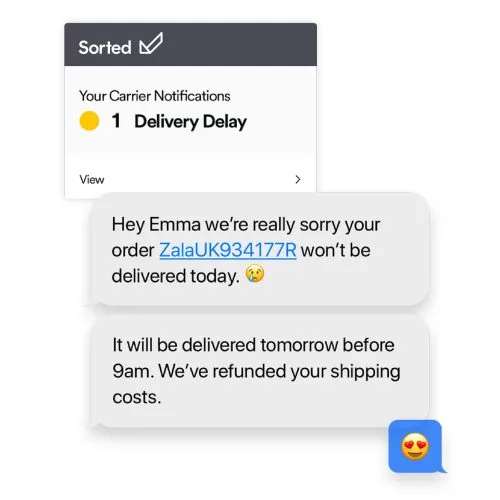 Want to know the cost?
Not complex, but comprehensive; we make sure our price tags are tailored to your needs.
Drop some details into this short form, and we'll share the pricing info with you.
---
Embeddable delivery tracking API
Embed tracking data directly into your native app, website or comms channels. Keep your customers within your brand to drive loyalty and generate more sales.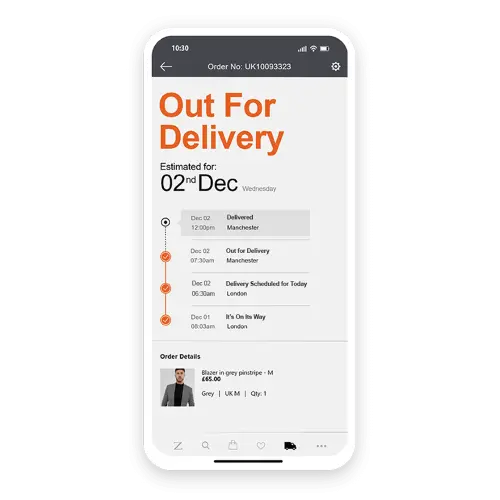 Delivery management dashboard
Keep track of any delivery issues and monitor performance across all your carrier services. Sorted classifies delivery issues by severity, so you can prioritise what needs attention and when. Empower your customer success teams.
Our interactive dashboard lets you filter and slice your data to get the insight you need. If you prefer to go headless and integrate with your CRM or customer service platform, the choice is yours. Plus, if you prefer to export your data you can, with one-click data exports.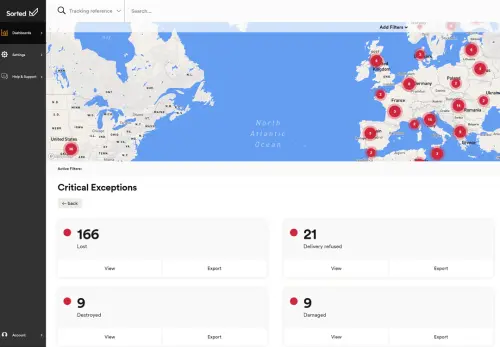 Advanced performance reporting
Monitor performance and delivery experience across all your carriers. Sorted's advanced reporting includes customer promise success rates, and whether parcels were delivered early, on time or after the promise date. Protect your customer promise and be prepared for your carrier SLA conversations and contract negotiations.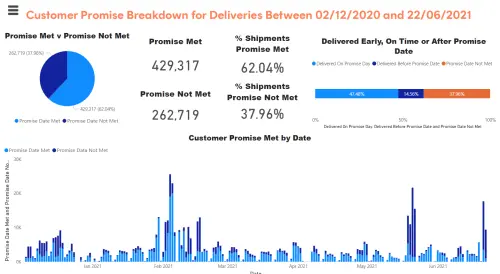 Carrier integration library & connectors
Track all your deliveries and returns across all your chosen carriers. Choose from our on platform library or request a new carrier, which can be added in as little as ten days. Sorted's self-serve carrier connectors are available to make aggregating your tracking data a breeze. All you need are your carriers tracking data feeds.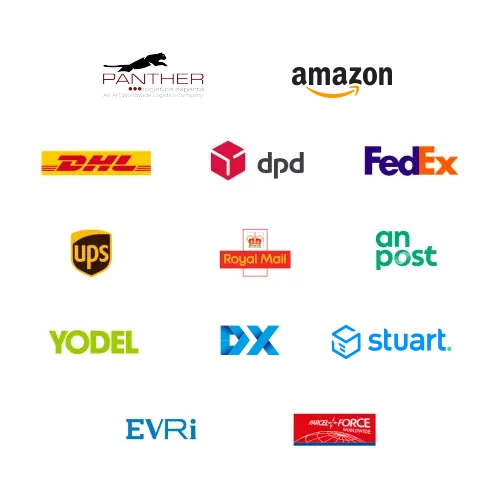 Wait, that's not all, there's more...
Proactive alerting
Get warnings such as 'is late' or 'may be missing'. Resolve issues before they affect your customers, or your CSAT and NPS scores.
Webhooks
Pass real-time updates to your chosen CRM, customer service, ecommerce or communication platforms. Make your automation and alerting simple.
Shipment filters
Flexible shipment filters give you full control as to when updates are triggered - such as customer comms, or when refunds should be sent for a late delivery, or when a return is with your carrier partner.
Sorted customers

We are always looking to provide a better online experience for our customers, and understood that there was a need to communicate more frequently with them from the point of order through to delivery.

Our partnership with Sorted has been extremely valuable in helping us navigate
the challenges we face as a growing online business.
See what our shipment tracking software can do for you
---