Delivery Experience
Platform pricing
Not complex, but comprehensive; we make sure
our price tags are tailored to your needs.
How is pricing calculated?
Contract
length
Flexible options to support your needs
Your volume requirements
We take into consideration how your operations work
Carrier Connections
Sorted's carrier library is built to suit your business
What's included in the price?
Essential onboarding and support, with enhanced packages an optional extra. We work with you to ensure your package suits your requirements. Here are some of the features our customers love.
Want to see what our customers see?
See our post-purchase solution in action
with our on demand demo.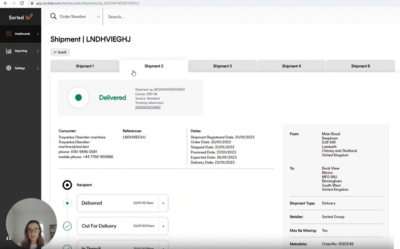 Some FAQs
---
What carriers do you support?
Sorted has an extensive carrier library and we choose our partners carefully – based on customer demand and market innovation. Contact us for our full list, and if we don't have the service you require we can discuss adding it to our portfolio.
Will I have an account manager?
Yes. All of our customers have key contacts to support them on their delivery experience journey with us. We also gather regular feedback from you to improve our product offering and to ensure we are creating value for you.
Do I have to pay per user?
Nope, our products allow for any number of users and team size at no additional cost.
---
What our clients say
---
"We completely control customer insight now. Users are kept firmly within a native page on our app, meaning we give a much better customer experience."
Read the customer story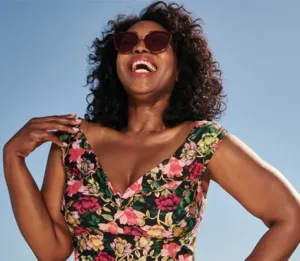 "The people at Sorted bring the product to life. Their lens on the retail tech sector allows us to learn from their final mile and CX expertise."
Read the customer story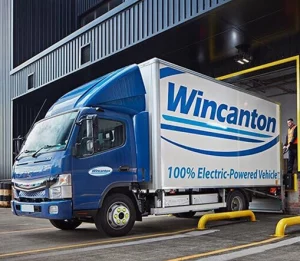 ---
Start optimising your delivery experience now