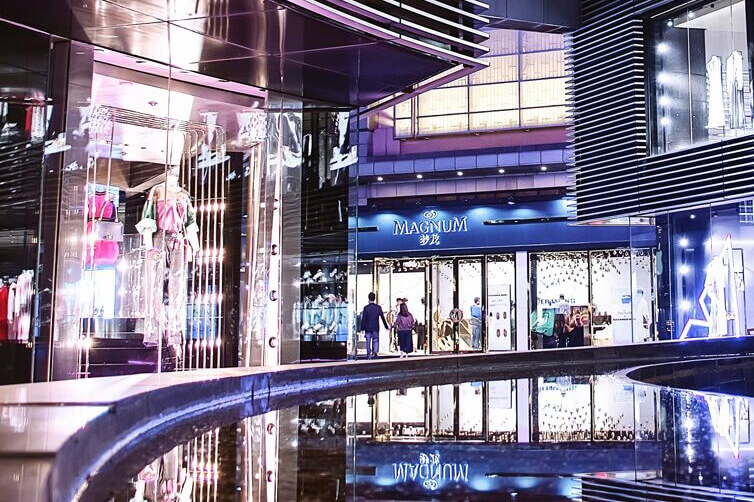 Welcome to the second blog in our China's ecommerce superpowers series. The first discussed how China is schooling the West in social ecommerce. But time (and technology) stands still for no one, so let's move on to the Next Big Thing. Video.
Despite bubbling away in the background since 2016, video ecommerce really took off in 2018, when Alibaba owned ecommerce site Taobao generated US$15.1 billion in livestreaming transactions.
Promoting products through video is nothing new, really, when you consider shopping channels like QVC and the broad (and incomprehensible) success that they enjoy. However, live streaming takes video selling to whole new levels. It's completely interactive. The host answers questions about products, tries them on, and provides customer reassurance before an order is even placed. This sort of pre-sales customer service is more common in the Chinese market, where consumers often ask questions before they purchase. In the West, we associate customer service with problems, but it's common for Taobao shoppers to ask sellers a number of questions before placing an order. Fashion retailers in particular should be paying attention, as this model lends itself very nicely to questions around fit, sizing and styling.
Taobao has also started to sell products through video led social platforms such as short video app Douyin. This use of video outside the retailer's app is particularly compelling as it contracts the customer journey so much. It captures prospects that weren't even in buying mode. It opens up a whole new audience.
Video is so useful in fashion retail because there is such a desire to understand the look and feel of a product. Assess its quality. See how it moves. It's the online equivalent of rubbing the fabric between your thumb and forefinger.
THE INSIGHTS TO INSPIRE YOUR STRATEGY:
Well, this one should be obvious. We're set up to do it. It doesn't take a huge leap of imagination to get from where we are now to consumer accepted, in-app live streaming and shoppable content on video platforms.
ASOS quickly cottoned on to the use of in-app video, featuring clips of models sashaying around as a complement to product images and overviews. Of course, this kind of in-app video content is presented when the customer is already searching and very heavily in buying mode.
In terms of broader video ecommerce, Google and YouTube are making the moves. Google has been testing shoppable links under YouTube videos, directing to Google Express. In fact, Google's making itself more shoppable overall. In the words of Surojit Chattarjee, Vice President, Product Management, Shopping, in a May 2019 blog:
"Each day, hundreds of millions of people do shopping-related searches on Google. Now, we're making the places where people come to browse and explore products on Google shoppable. These new shopping experiences let people shop and purchase frictionlessly right where they already turn to for research and inspiration: Search, Google Images, YouTube and a redesigned Google Shopping destination."
The great, big, shoppable Google in the sky is coming soon but the West is lagging in terms of live streaming. We may have Instagram influencers creating video content, but we don't have in-app live stream shopping in the same way China does. This would mean a relevant influencer hosting a session, around an hour long, where they present and answer questions on a few items. Try things on. Interact. Engage.
Amazon launched Amazon Live earlier in the year but, so far, it lacks the focus on engagement that Taobao generates – or the influencers to create it. And with that, the trust is gone. Again and again, it's about moving the point of inspiration to the point of transaction – and it's the influencers that truly inspire.
There's some really interesting ideas here in terms of front-ending your customer service. Taking the time to engage and inform your customers as thoroughly as possible, before they've parted with any cash. It's convenient for them – but it could be convenient for you too. Especially if it minimises your returns management. So, seek simplification where you can – because your fulfilment management is about to get a lot more complex. You can read more about that in the next blog of the series, 'From bricks to clicks and back again'.
---