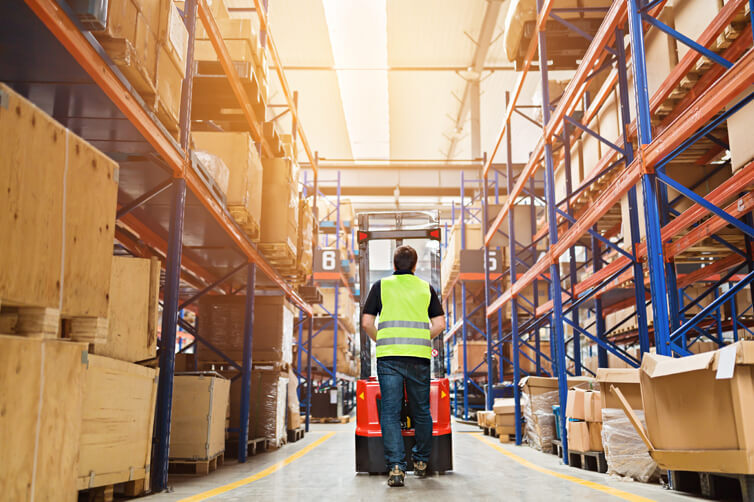 We're firm believers in collaboration and conversation. So, in the midst of a year like no other, we've launched our new interview series – 'The CX Guide: retail experts on the pandemic, peak and 2021 predictions'. In this downloadable free guide, we've turned to our expert network of retail nerds and asked them to be open and brutally honest about their experiences in 2020. We asked for reflections and findings on the new meaning of 'customer expectation' and their predictions on what is peaking over the horizon.
Here's Chris Line, the Carrier Manager at Cygnia Logistics, in a blog he penned for us; giving his view on the state of play in customer delivery experience.
---
The peak of 2020 is going to be a real challenge for everyone involved; retailers, fulfilment centres and the carriers. The prime driver will be uncertainty, with no one really knowing how the COVID-19 pandemic is going to affect the overall economy and consumer behaviour.
The most common view is that the proportion of retail taking place online will continue to increase against last year, but that the 'peak' will be less pronounced and extend over a longer period as consumers 'normalise' online shopping rather than wait for specific promotional activity.
At Cygnia we will prepare our output capacity to match the forecasts provided by our key customers, recognising the inherent uncertainties, and work with our labour force and our key suppliers to ensure the best quality of customer service is maintained throughout this key trading period.
---
Customers have been prepared to accept a certain level of delivery delay through the first few months of lockdown – and may well be prepared to do so again if the overall economy is impacted further in the run up to Christmas. However, they will only do so to a limited degree and there will be a critical requirement to maintain the highest possible level of direct communication with regard to shipping dates and progress of deliveries. The acceptance of arm's length, non-signature delivery will continue and the use of collection points as a proportion of last mile deliveries will increase.
Throughout the peak, the critical area for focus and improvement is going to be communication, and any issues with the quality of data and its effective use will need to be addressed urgently. The ability of the carriage suppliers to cope with the increase in activity will be under constant scrutiny. They always are under scrutiny at peak, but this year is going to be especially challenging – and, where individual carriers or regions begin to experience service issues, it will be essential to be able to access alternative last mile solutions.
---
At the beginning of this year no-one would have expected that they would be despatching peak volumes in May and June, but the shutdown of the high street had a profound effect on the online channel.
This meant that a number of our clients saw volumes peak at a higher level than at any point in 2019. The responsiveness of our employees in supporting this activity was exceptional and the ability of our agency suppliers to provide additional labour was also excellent. We were forced to adopt new shift patterns, and introduce all the necessary social distancing and PPE rules – and our staff supported all our efforts effectively, while still achieving record daily volumes in excess of 40,000 shipments.
---
As we move beyond the peak of 2020, we are going to be faced with a new retail environment; with the overall economy under severe duress and the high street facing a very uncertain future. It is probable that the shift to online shopping will be maintained, but the easing of 'acceptable' delivery performance will not last for long. Consumers will quickly learn which retailers are able to support the excellent level of service that the consumer expects, and will reward those businesses with their orders. It will therefore be essential that service standards continue to improve, providing the end consumer with choices for delivery that suit their lifestyle, and that information about orders and delivery is available promptly and accurately.
The world has become increasingly attached to phones and tablets, and the social networking that goes with them. Online retail has to be embedded into that environment if it is to succeed.
All of those challenges will need to be met in a challenging overall economic environment, which will require lower costs and increased productivity.
In short, 2021 will see ever-increasing service demands and a requirement to meet those demands efficiently and effectively. But that's what fulfilment is all about. And Cygnia is ready for the challenge ahead.
---