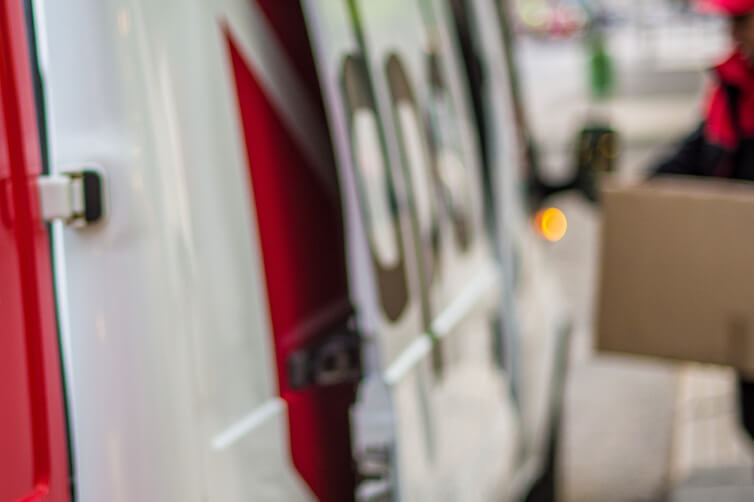 Of all the players involved in the pandemic-plagued supply chain, very few have a perspective as unique as the carrier. They're written into the complexities of retail warehouse and logistics, but they're also knocking on the shopper's front door in the final mile.
That's why we were so keen to catch up with Tim Jones from DPD, the expert Director of Marketing, who has a lens on the interesting mix of retailers and consumers that the carrier serves.
Our brand new interview series looks at the pandemic, peak and entering 2021 – with views from the full 360 of the retail industry. We gathered tips, intel and honest opinions from Hermes, Party Delights, musicMagpie, Retail Week, Cygnia Logistics, Wincanton and, of course, Tim from DPD.
The full, access-all-areas guide can be downloaded 

here

 – but here's a quick look at some of the things we discussed with Tim…
---
"By the time we come to broadcast this this interview, we will have delivered to one million brand new addresses." Tim told us during our video call.
And he wasn't wrong. DPD have now been to over a million new households this year; these are new consumers, people buying online for the first time, people buying from different retailers for the first time or people buying different products for the first time. This is an 'eye opener' for the shift in shopping habits in 2020, and a barometer of the growth in the ecommerce market for 2021.
With that, comes the challenge of ensuring all customers – new and old – have the doorstep experience they expect. Tim notes that customers are more likely to stay loyal to a retailer if they have a good delivery experience, so it's really down to the carrier to look after the customer 'as if they're their own'.
---
DPD have split the year into parts: peak 1 (the surge and stabilisation of lockdown-driven volume) and peak 2 (the traditional, Golden Quarter shopping season). They're expecting current ecommerce levels to change only by rising, with record numbers remaining for many months.
Segmenting the two peak periods has allowed intelligent planning and forecasting, with huge investments made to make sure they have the confidence to carry on serving the country throughout the rest of the year… and, of course, into 2021 and beyond.
---
Watch the full interview to find out more.
---