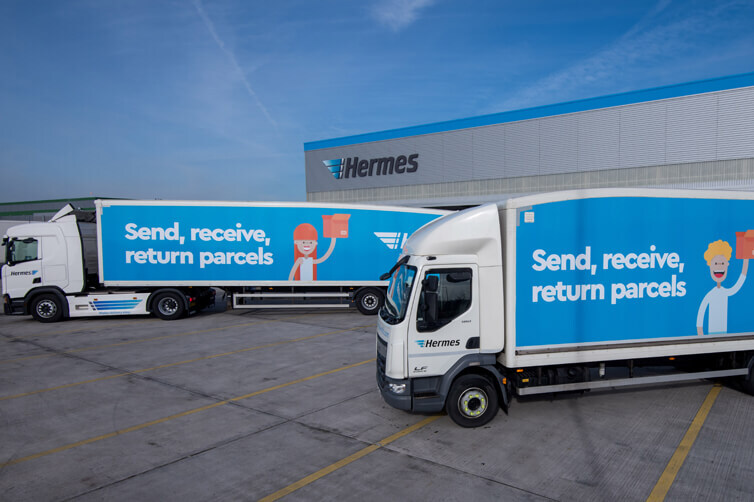 Throughout the pandemic, new questions have been raised and new issues have come to light in the retail industry. We've seen some of the darkest and most humbling times imaginable, and we've seen a resilient industry rally together to serve the nation.
Regardless of the challenge, the question or the solution, the end goal is always the same: protect and improve customer experience.
So, to get through the Golden Quarter together, we've launched our new interview series – 'The CX Guide: retail experts on the pandemic, peak and 2021 predictions'.
In this downloadable free guide, we turned to our expert network of retail nerds and asked them to be open and brutally honest about their experiences in 2020. We asked for reflections and findings on the new meaning of 'customer expectation' and their predictions on what is peaking over the horizon.
---
Here's the brilliant Lynsey Aston, Head of Strategic Development at Hermes UK, to share her specialist lens on the year so far, and give three (well, four) top tips for surviving and thriving the next six months.
---
Peak. It's that time of the year – the run-up to Christmas – when, traditionally, volumes skyrocket as our customer base swells to, er, peak levels.
But 2020 has firmly booted notions of tradition and normality out the window. Effectively, we've been in peak since March due to the huge number of people shopping online and requiring home delivery during the pandemic. At the height of lockdown we delivered more than 2.5million parcels in one day, smashing our previous daily record.
---
However, we didn't have the luxury of months of planning for Covid. Instead, our business had to adapt overnight, as we fast-tracked new products to the market, created thousands of new jobs, introduced contact-free delivery methods – and had to communicate all this quickly and clearly to our expanding client and customer bases. And now more than ever, engaging with those customers and clients is crucial for the future of the business.
There's plenty we've learnt as we look ahead and predict what the "new normal" might look and feel like. Before that, though, there's this year's peak. My personal top 3 tips* for surviving this are:
1. Strong focus
2. Great people
3. Great collaboration
(*I've actually got a 4th tip… but more of that later.)
Focus, people and collaboration have helped us meet the challenges of 2020. In terms of infrastructure, we've opened 4 new hubs and 9 new depots, including 6 C2C pop-up sites. We've also created 10,500 new jobs in head office and across our courier network.
As for products and services, we've been busy in our bespoke Innovation Lab, based at our Leeds city centre Tech Hub, which opened last summer. It's where the magic happens: a space in which we can work, play and thrive as we research, develop, test UX and explore new products in-house.
---
Our ever-evolving app is at the heart of our proposition. MyPlaces, a major feature that we fast-tracked into production and launched during lockdown, gives customers more control over parcel delivery preferences. It lets them upload a picture of their designated safe place for contact-free delivery, divert to a local ParcelShop or Locker, and set a what3words address for increased accuracy and efficiency.
MyPlaces also allows us to create unique, holistic profiles of our customers, which is part of our vision to personalise the parcel experience. In early 2020 we launched Hermes Play, a feature accessed via the app that lets customers send a personal video message with their parcel – a boon for many people who have been unable to visit family and loved ones this year.
Planning and collaboration have given us a head start for this year's peak, and beyond. Online shopping will only accelerate so it's important to manage sale and delivery expectations across the chain. But as people consider their finances more carefully, it's likely that customers will want more for less – and retailers with compelling retention and credit propositions will shine here.
On that score, a number our retail clients have picked up on MyPlaces and are integrating it into their own customer journey, placing links to the Hermes app on their websites. Clients are also signposting to the app in their customer notifications so that their customers can save preferences for future deliveries. And we've rolled out Hermes Play to our retail clients, who can use it to personalise customer service, highlight promotions, provide video instructions and so on.
---
What else might change – or what else needs to change? Well, when it comes to sustainability it's a case of go green or go home. Again, collaboration is key to positive change and, in my opinion, more partnerships are needed between carriers – let's share the road and reduce our collective footprint. As for Hermes, we're looking at initiatives around package-less returns, and in the coming weeks we're introducing digital calling cards, making notifications paper-free. We also have one of the largest CNG vehicle fleets in the UK and have been using electric vehicles for years.
Even as people are slowly heading back into the office, working from home will continue to be part of our lifestyles. Home delivery will continue to be important for many customers, and we're proud of our courier model's local, community feel.
Or, people might want to separate the home office from the actual home. So they could choose their local Hermes ParcelShop or Locker as a delivery option. It's all about finding alternatives to fit around people's new work/life/going out/staying in balance.
Consumer choice is still king and, ultimately, it shapes the customer journey. For me, effective customer journey mapping is the one thing retailers could focus on right now to improve customer experience. It's about tying up what you say to customers and what they actually get. It should be transparent, jargon-free and easy, from adding to basket to the parcel's final mile. That's why we're using our app and MyPlaces to build holistic profiles of our customers, and using input from them and our retail clients to inform what we do. We aim to take the friction out of the process and become the parcel people of choice.
Oh, earlier I gave you my 3 tips for surviving peak. As promised, here's that 4th tip I mentioned: a good, stiff drink… or whatever relaxes you and takes the edge off. Mine's an old-fashioned – chin-chin.
---