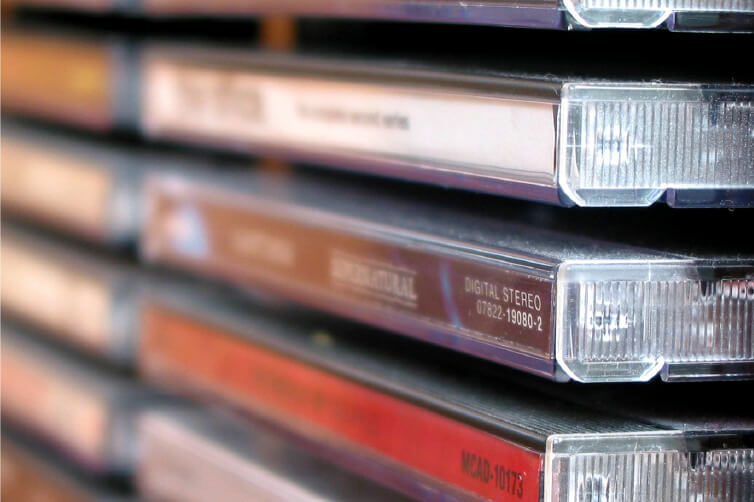 Right now, retailers everywhere are looking back at the year, finessing forecasts for 'peak' 2020 and trying to predict what 2021 might look like. All of these conversations will be different, but one thing will remain the same; customer experience improvement is, universally, the main ingredient for retail success in the current climate.
No-one understands the need for CX focus more than Head of Customer – and that's why we were so excited to get Jonathan Beirne on a video call for our CX Guide series, as he heads up the role for the Group at musicMagpie.
In the guide, we've chatted to industry CX experts (read: retail nerds) from Hermes, DPD, Party Delights, Retail Week, Cygnia Logistics, Wincanton and, of course, musicMagpie – who all candidly shared their opinions, tips and intel on peak, the pandemic and moving into 2021.
The full, access-all-areas guide can be downloaded here – but here's a quick look at some of the insight Jonathan shared during our chat…
---
It was very clear, from talking with Jonathan, that an obsession with customer behaviour is the only thing that's going to differentiate between a retailer that meets customer expectations, and a retailer that exceeds them. Starting with the way shoppers can contact a customer service team…
"We just need to make sure that we are wherever the customer wants us to be." Says Jonathan.
This can be influenced by the power of surveying customers, as listening to customer feedback on new contact channels should drive business strategy.
---
"It's an ever-changing landscape of new digital channels that are available to customers. And we just need to make sure that we keep up with the trend of those channels, to make sure that we're always putting those channels available and in front of the customer."
With multiple contact methods, and more demand for products and services, retailers have faced peak volumes of customer enquiries for multiple months during 2020 – often operating with reduced staff numbers and delivery network disruption.
One of the most effective solutions for a steep rise in contact centre activity is to allow customers to answer their own questions.
---
"We've put some more self-serve tactics in place, which not only helps us but also helps the customer as well." Says Jonathan. This has been one of the key actions that musicMagpie took to drive down the influx of customer enquiries during lockdown, a figure which is now back to pre-pandemic levels.
"We managed to maintain our service levels, it's something that I've been quite proud of."
Self-serve is particularly useful for 'where is my order?' calls, which are the most common enquiry type for retailers. If customers can check the status of delivery, and track their parcel, without needing input from the call centre – it lowers inbound contacts, reduces cost-to-serve and speeds up issue resolution. Everyone is happy.
For more insight on how the world's largest eBay and Amazon seller has handled customer experience during the pandemic, check out the full video interview.
---