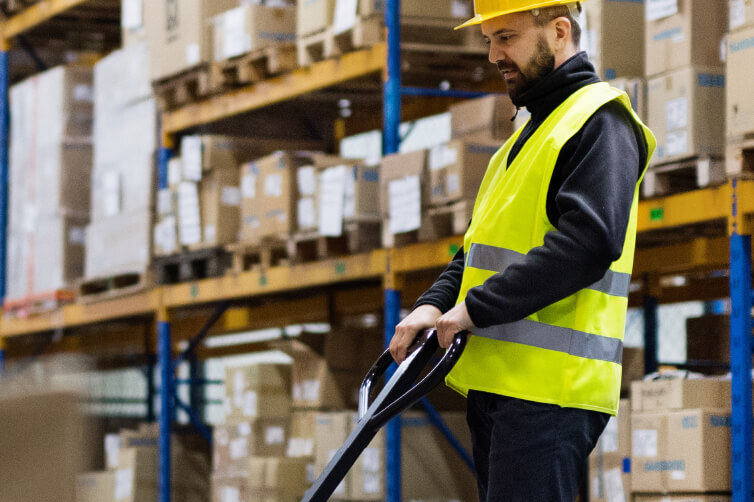 Well we've never done a peak quite like this, have we?
The pandemic, the Golden Quarter and the prospect of entering 2021 with so much uncertainty… it's easy to feel a bit overwhelmed in retail right now. We believe that collaboration is key and we know it's more important than ever to pool knowledge from peers; so we've crowdsourced some expert opinions from all areas of the industry.
In our new CX guide, we've got tips, intel and honest opinions from Hermes, DPD, musicMagpie, Retail Week, Cygnia Logistics, Party Delights and, of course, the brilliant Paul Durkin from Wincanton.
The full, access-all-areas guide can be downloaded 

here

 – but here's a quick look at some of the things we discussed with Paul…
As we know, most retailers are seeing an extended, ongoing peak at the moment. And, according to Paul, we can already tell that most will continue to trade at these levels throughout the rest of 2020.
With a nationwide spotlight shone on the importance of delivery and logistics networks throughout 2020, the customer's awareness of the carrier brand is more important than ever this peak.
So could this be a new battleground? Could we be about to see customers shopping around for carrier options, as they do price?
---
If this becomes a theme, and customers have developed brand loyalty with specific carriers (or even specific local delivery drivers) during lockdown, we could be about to see a very interesting shift in conversion factors at the checkout.
Multi-carrier delivery offering is one way to mitigate the risk of drop out, motivated by positive or negative carrier experience.
Paul also mentions about customer expectations being motivated by returns, sustainability and customer communication. So what will that mean for CX?
---
Although loyalty, to brand or carrier, is key, Paul predicts that customers have reflected and realigned their priorities a lot this year… "The onset of COVID has certainly driven some changes in behaviour and our delivery preferences, clearly," says Paul, who notes that there's been an attitude shift in 2020; customers are questioning whether they need their items next day or same day, and they seem to be making more considered purchases with less focus on returns. Either driven by pressure on key workers, sustainability, access to stores or simply generational reflections on 'what's really important' when it comes to shopping—people are perhaps being slightly more considered with their purchases.
---