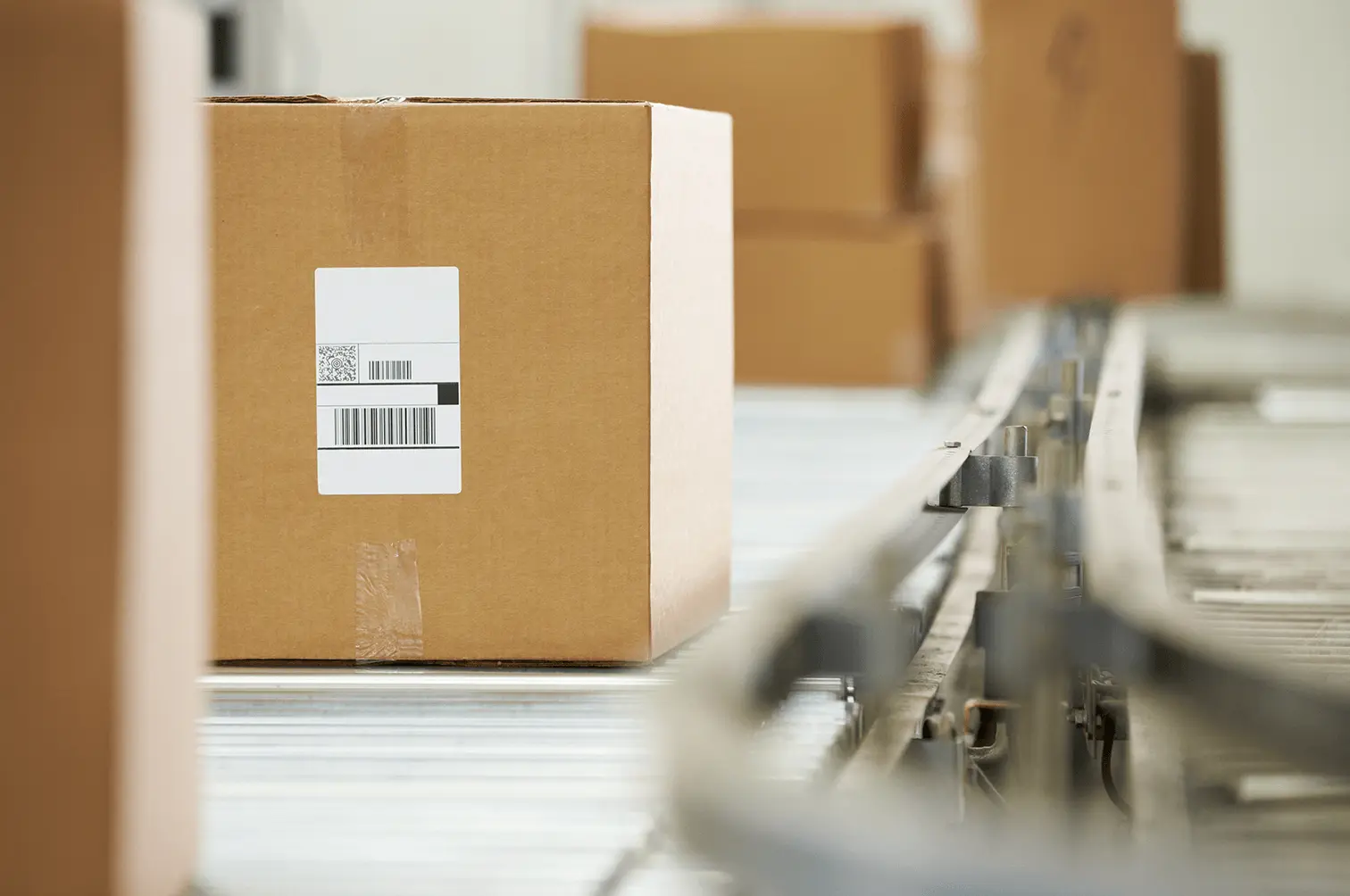 The final mile can be a long one, especially with budgets tightening. With high inflation rates and customers tightening their purse strings, it's undoubtedly a challenging time. However, this doesn't mean that customer expectations have dipped. Retailers are still expected to deliver better experiences than ever before, while simultaneously reducing the cost of deliveries.
In fact, our recent survey found that 79% of consumers admit they wouldn't purchase from a brand again after a bad post-purchase experience. That's a significant amount of customers.
So, how can retailers drive down the cost of carriage and optimise customer experiences in the final mile?
To answer this question, Paul Hill, our Customer Success Director, joined us on our latest Sorted Retail Sessions podcast. Paul is an expert in all things shipping, especially when it comes to carriage cost efficiencies and final mile budget optimisations.
But where do you start? It comes down to adopting smart allocations.
---
The right carrier at the right price
An 'allocation' is a statement of requirements. It's the request to move a parcel – or multiple parcels – from one location to another. And, of course, allocations need to be matched with the most suitable carrier.
---
Simple, right? But carrier management teams need to know how to make it smart. That's where delivery experience technology comes in. Algorithms assess the geographies, time requirements, the weight of parcels – in addition to other factors – to determine a shortlist of ideal carriers. Then, to choose which is best for that particular allocation, the 'smart' tech pinpoints the carrier that is most cost efficient.
It's as simple as ABC:
A – Availability. Which carriers can actually commit to delivering against promise?
B – Blocking logic. Are there any rules in place that need to be taken into account? For example, 'don't deliver via Carrier X on weekends' or 'give all next day traffic to Carrier Y'.
C – Cost. That's the bottom line. What is most cost-efficient?
---
If you haven't used smart allocation before, it can easily sound daunting. However, with the right intuitive user interface, it takes a minimal amount of time to review – only a couple of minutes investment per day to maintain a completely smooth operation. While some carrier management platforms use complex programmatic expressions to police allocation rules, Sorted's Delivery Experience Platform uses step-by-step wizard configuration.
The main aim of the 'ABC' allocation review process is to ensure the allocations are as optimised as possible. The data you gather over months or quarters can be used to make small changes that will continue to lower carrier costs and ensure the prime carrier for the job is selected.
---
Smart about shipping surcharges
Keeping on the theme of smart allocations, a rules engine like the 'ABC' model above lets retailers be smarter about surcharges too. This is something many are paying close attention to at the moment.
For example, if you have a delivery heading to the Outer Hebrides, there will very likely be a surcharge associated with the 'highlands and islands' destination. But, by adopting smart allocations, you can give the carrier the traffic that suits them the best, avoid highly priced surcharges, and balance the interests of the retailer and the consumer.
---
"The ultimate aim of our platform is to find you the most cost efficient carrier service that can do that job. That's smart allocation. The mission objective is to find the right carrier service at the lowest price."
Equally, you can load balance to ensure that you don't go above the agreed number of trailers (and therefore you avoid those pesky additional charges). You can then keep a close eye on commercial outcomes and adapt the smart allocations accordingly.
Retailers should also look at additional charges. Fuel is not cheap, nor are driver wages – and drivers themselves are quite scarce too. When it comes to the final mile, always ask whether there's any space in that vehicle. Can more be done to optimise the carriage costs?
---
No more failed delivery attempts
Communication is king when it comes to successful delivery attempts. By letting customers know exactly when the parcel will be delivered, it gives them the opportunity to advise that they won't be in to receive it, alongside providing the opportunity for the parcel to be redirected to a more convenient location.
---
There's also 'stop cost' to take into consideration, as this drives up the cost of carriage significantly. How many times does a delivery van stop and start as it's going down the street? Does it double back along its route? If this can be optimised, then you not only keep the customer happy, but you also keep costs down. It's the delivery sweet spot.
In fact, when a carrier is quoting for your business, they'll need to show 'second delivery attempt' trends. It's a key metric that can also be reflected in the cost of carriage. So, aiming for first time delivery success is, naturally, everyone's aim.
"The thing that we always talk about is to try to keep everyone happy. If you're keeping the consumer happy, you're controlling your own costs, and you're keeping the retailer informed via Sorted, then everyone's a winner."
Many debate whether to use a Carrier Management System (CMS), but it's an essential weapon in your arsenal. When it comes to business relations, honesty is the best policy. You need data to be as real-time as possible if you're making truly data-driven decisions.
---
A CMS not only helps to provide more accurate rates, but it also helps you to negotiate more collaboratively with your carrier partners. There's no longer a need for inflated, estimated volumes. Instead, you can see forensically what your traffic profile looks like and your volume by carrier and geography.
In a nutshell, you can present data in an honest, upfront manner. You can't do that without one.
---
The bottom line
If you're looking to drive down the cost of carriage, then you need to get smart about allocations, CMS adoption, and surcharges. This way, you can set parameters, improve your delivery success, and ultimately, reduce costs.
Want more actionable tips to reduce shipping spend? Head to our shipment management page or check out the episode with Paul.
---