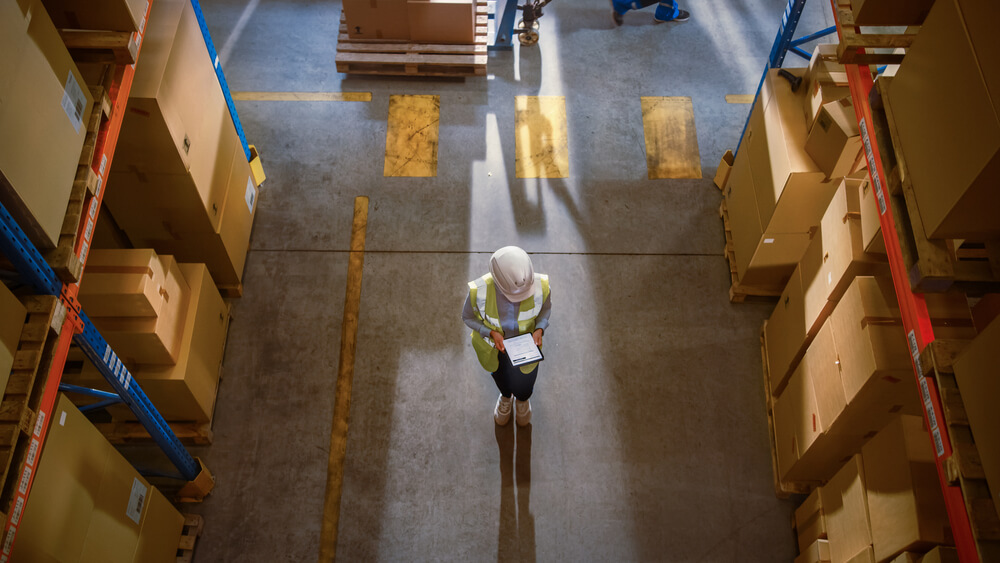 If you're a retailer with an online presence or you want to take your operations online, the chances are you'll need to incorporate first-mile, middle-mile and last-mile delivery services. Knowing the differences between these three forms of delivery management can help make sure that products get from point A to point B efficiently – no matter what type of journey they have to take.
In this blog post, we'll explore exactly what each stage entails and how it affects the overall parcel delivery experience. We'll also discuss why each stage is important for businesses seeking logistics management software that offers a combination of speed, convenience and cost-effectiveness.
Whether delivering products nationally or around the world – let's discover how you can use first, middle and last-mile delivery services as your competitive edge in today's ever-evolving landscape. We'll cover:
What is first-mile delivery?
What is middle-mile delivery?
What is last-mile delivery?
Why are first, middle and last mile delivery important?
---
What is first-mile delivery?
First-mile delivery is an essential component of the logistics process. It covers the movement of goods from the retailer's shop or warehouse to their first destination at the distribution centre. This often applies to large retailers who have both a warehouse for storing stock and a distribution centre for shipping.
First-mile delivery is usually the first part of fulfilment, after an order for stock has been placed. It involves services from transportation companies such as air, land and sea shipping, parcel couriers, specialised shippers and more.
There are multiple requests which need to be considered when it comes to this type of delivery, such as volume, size and urgency. With a little bit of organisation and foresight, companies can optimise logistics and delivery costs and make first-mile delivery run smoother than ever before.
---
What is middle-mile delivery?
Middle-mile delivery is the crux of a supply chain's daily operations. It typically includes both long and short-distance transportation, such as to and from the warehouse or distribution centre to the fulfilment centre. This type of delivery requires careful planning and close control of process timings to ensure all goods reach their destination promptly.
The middle-mile delivery process usually involves selection, consolidation, storage, sorting, handling, distribution and managing large quantities of goods across multiple locations. What makes middle-mile distribution incredibly efficient is effective route optimisation and scheduling for different forms of transportation like air shipping, roadways and sea routes.
---
What is last-mile delivery?
Last-mile, or final mile, delivery is the stage when goods are transported and the product is delivered to the consumer. This part of the delivery process can be complex and extensive, as each package must be handled carefully, through the right carrier networks, and navigated to its destination.
Last-mile delivery involves land-based methods such as car, van, bike or lorry and occasionally even air transport such as drones. On top of that, emerging technologies are being developed and deployed to improve the efficiency of last-mile delivery, making it easier for consumers to receive their desired products with speed and precision.
---
Why are first, middle and last-mile delivery important?
First, middle and last-mile delivery are important components of a successful ecommerce strategy. The first mile is the journey from the merchant or manufacturer to the warehouse or fulfilment centre. This is the initial movement of items or goods that get ready to start their journey to the customer.
Middle-mile delivery is the transfer of goods between warehouses, retail stores, concession locations, drop shippers and other physical hubs before reaching its end destination (the last mile). As such, last-mile delivery, the part the customer experiences first-hand, takes an item from a central hub to its final destination. This could be a home or a customer pick-up location.
All three components are key ingredients for the success of an online retail store today. Delivering packages quickly and cost-effectively can increase efficiency for companies with strong customer service ratings and brand loyalty.
First, middle and last-mile delivery are important elements of successful ecommerce logistics. Understanding the difference between them can help ensure your products are delivered on time and in perfect condition. Sorted's Ship and Track software is designed to help you manage the last-mile delivery phase, so you can be confident your customers will be happy with their purchase and delivery process.
---