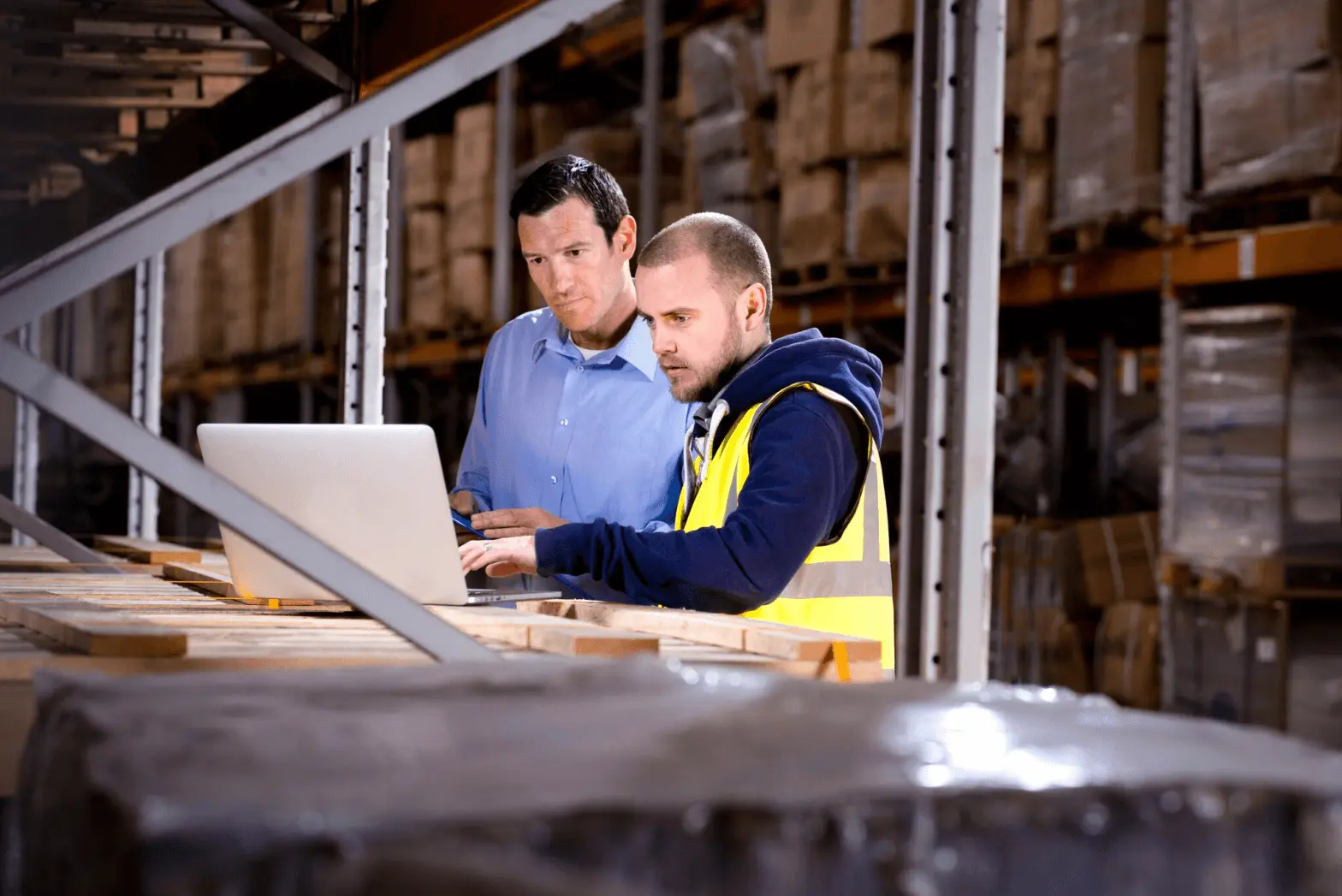 Yes, we've said it before. But no statement is truer—Amazon has set a very high bar.
Not just for low prices, either. Amazon is world-renowned for its customer service, online experience and fulfilment agility. It might not have the most beautiful interface, but what it lacks in elegance it makes up for in speed, flexibility and transparency. With global sales of $177bn last year to prove it.
For the rest of the eCommerce world, there are two options: keep up, or step aside. If traditional e-tailers with sluggish distribution centres (DCs) want to keep pace with the Amazon effect, it's time to change their game plan.
Here are 5 ways DCs can meet the need for speed and keep up with the almighty Amazon:
DON'T KEEP EVERYTHING IN ONE PLACE
Amazon has mastered drop shipping. And so can you.
With the right software and supplier relationships, retailers can take the pressure off their distribution centres and add some value while they're at it. The trick is to understand which items move fast enough to be worth having on-premises and which are best left with the suppliers until ordered. The data is already there—tap into it.
WORK WITH LOTS OF CARRIERS
Even if you don't do drop shipping, this is crucial, work with lots of carriers.
Let your carriers choose which traffic is profitable and work with enough carriers to cover all your requirements, as opposed to tying a few into covering everything regardless. It's still important to develop strategic partnerships though. Negotiating a good deal means ensuring your carriers have the capability and commitment to deliver. That's the way to provide a seamless service for consumers.
You can get an edge on Amazon here. They may be the biggest fish, but they don't cast the net quite as wide when it comes to carriers. Instead, they attempt to overwhelm consumers with a sense of choice. But choice with caveats…
DELIVER A TRULY PERSONALISED DELIVERY EXPERIENCE
If there's one thing Amazon delivers, it's choice. Right?
Well, sort of.
There's no competing for the sheer range of the products. But when it comes to delivery options, Jeff Bezos gives us 'boxed choice'. Consumers are offered pre-packaged options for delivery. It's not quite the same as true choice.
Instead of asking:
"Where, when and how would you like this product to be delivered and do you have any special requirements we haven't thought of?"
Consumers are told:
"You can have X, Y or Z. Pick one."
(The option of free delivery lowers the cost. And your expectations.)
This is an opportunity for smaller retailers to compete with Amazon and the other ecommerce giants. You may not have the same breadth of stock, but you can make consumers feel just as spoilt for choice—more spoilt for choice, in fact—when it comes to delivery.
And offering this choice doesn't need to be daunting. SortedHERO you can give consumers a full range of delivery options via a number of carriers. You can work with whoever you want—from DPD to FedEx and Royal Mail—and attune your delivery options to different carrier capabilities to maximise customer choice. All within your operational restrictions and requirements.
KNOW YOUR NICHE
Is efficiency more about robotics and automation, or getting the right DC software? It depends. If you're moving high volumes of the same product, then automation will deliver the goods. But if your stock is varied, then it's more about the software, helping you decide what to pick and the best routes to take. All of this is changeable, so always be asking the question and be ready to invest in either.
KEEP WAREHOUSE TECH VANILLA
Personalisation is great for the consumer. Not so much for warehouse management technology. Once you've invested a significant chunk of cash into a WMS, there's a strong psychological pull to justify the expense. If it doesn't work out, you won't want to admit it to yourself (let alone others). Not only the hurt pride, systems using legacy tech can often be complex, costly and sticky to unpick if you ever need to change.
Not sure about you, but I'm no fan of vendor lock-in. I want tech that's easy to consume and easy to walk away from—but is so good I just don't want to.
Sorted is all about integration. We use microservices to create an architecture designed for flexibility and inclusion. Whether you want to introduce a new service quickly, or develop something bespoke and roll it out independently, microservices are the easiest and most effective way of doing this.
Amazon has the scale and stashes of cash. But traditional DCs also have access to automation and cutting-edge delivery management platforms. Combine that with a genuinely user-focussed ethos and mutually beneficial supplier relationships and the battle for customer satisfaction doesn't look so one-sided anymore.
---