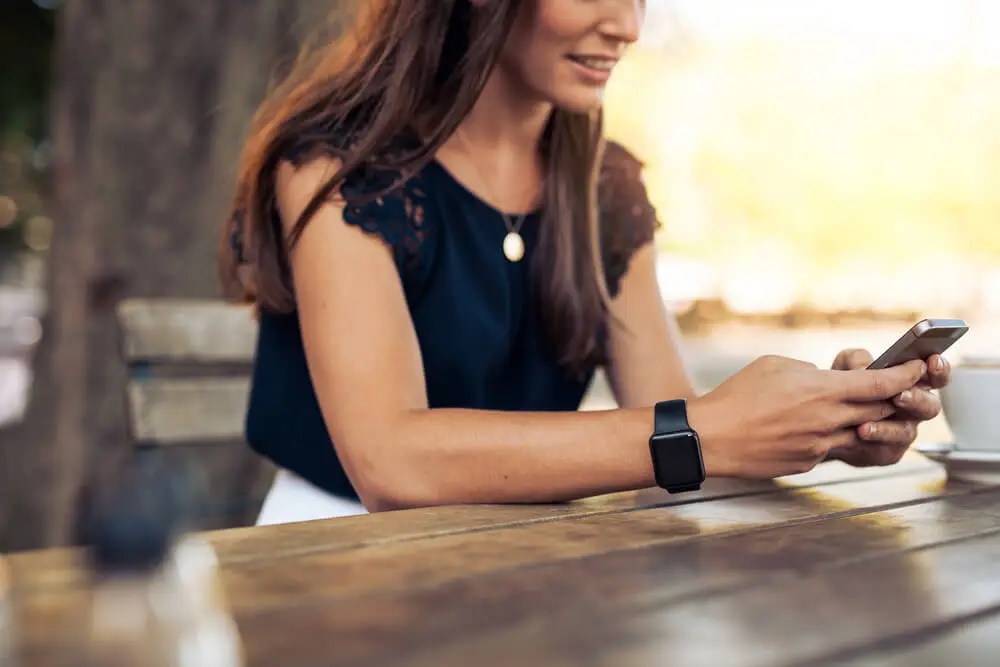 As a business owner , you understand the importance of customer support and offering your customers a positive post-purchase experience. But do you know how to identify all of the touchpoints that occur after purchase – from inventory management to product delivery? It's easier than you think.
By providing streamlined communication and intuitive parcel tracking, businesses can make sure their customers are satisfied every step of the way. In this blog post, we're going to look at some key strategies that will help ensure a successful post-purchase journey for both retailers and consumers alike. We'll cover:
What are post purchase touchpoints?
Finding customer touchpoints
What touchpoints are you missing?
What post-purchase touchpoints matter to your customers?
Using touchpoints for customer feedback
How to take advantage of post-purchase feedback
---
What are post-purchase touchpoints?
These are the various connections that a business has with its customers after the buy button. This can include confirmation SMS messages, parcel tracking, returns portals, thank you messages, customer satisfaction survey calls, customer review emails, and more.
Post-purchase touchpoints help create lasting relationships with customers, leading to greater satisfaction, loyalty and future purchases. It also helps brands understand potential customer needs and preferences in order to make improvements on their products or services. With effective post-purchase processes in place, businesses can stand out against the competition by taking an extra step to ensure customer satisfaction with an effective delivery experience.
---
Finding customer touchpoints
Finding customer touchpoints involves understanding your customers' preferences and needs, from acquisition through to post-purchase, and utilising the appropriate channels to reach them. This can include leveraging digital technologies to develop CRM systems, such as email automation and web analytics tools, to carry out customer journey mapping, understand behaviour and measure success. Especially important for ecommerce retailers, it's also useful to start by listing any points where customers have a physical interaction with your brand – such as the delivery, unboxing or the returns journey.
To ensure success in finding customer touchpoints, tailoring your strategy according to the target market is essential. Doing so will help ensure that each second of engagement with customers has been maximised and that meaningful relationships have been developed.
---
What touchpoints are you missing?
What post-purchase touchpoints should you harness to ensure customer loyalty and long-term customer relationships? What kind of communication is required after a sale is completed? These are important considerations for any business looking to build a successful, customer-centric delivery and returns experience. From thank you emails and product reviews to delivery tracking and parcel returns, post-purchase touchpoints serve to segment customers and ultimately improve the quality of their experience.
The best way to identify what touchpoints you are missing is to make a list of the current touchpoints you have, from acquisition through to post-purchase. By doing this, you can identify any gaps in your communications and establish areas of improvement. Thoughtfully considering the types of post-purchase touchpoints your business focuses on will help ensure your customers feel valued and ensure the longevity of their relationship with your brand
---
What post-purchase touchpoints matter to your customers?
This can depend on a variety of factors. Generally, the most important post-purchase touchpoints are the ones that ensure customers experience continued satisfaction after they purchase a product from you. This can include offering self-serve parcel tracking, quick and easy returns processes, following up with discounts and promotions, and delivering speedy customer care.
If you don't know what is most important to your customers post-purchase, the easiest way to find out is by asking with a simple survey or requesting feedback. Attuning yourself to your customers' needs can help you provide better offerings and, in turn, strengthen relationships with them.
---
Using touchpoints to improve customer satisfaction
To build long-lasting customer relationships and exceed customer expectations, it's important to keep your customers up to date with their purchases. Whether an item is out of stock, a parcel is going to be late, or it is out for delivery, keeping your customers in the loop is essential.
Software like the Sorted Delivery Experience Platform allows retailers and brands to communicate with customers every step of the way. From SMS delivery updates to parcel tracking and seamless returns, you can continue engaging with your customers post-purchase to ensure they are always immersed in a positive brand experience.
---
How to take advantage of post-purchase touchpoints
Taking advantage of post-purchase touchpoints can be an incredibly effective way to solidify customer loyalty and ensure they come back for more in the future. This includes creating engaging experiences that create a positive impression after their initial purchases.
To accomplish this, it is important to be proactive with follow up communications after a sale has taken place. This could include providing an easy way to track and return parcels, thanking customers for their business, inviting them to review a purchase, or providing additional resources about how to take care of the product they have bought. Be mindful about providing quality customer service at these crucial moments as it can go a long way in building lasting relationships with your customers.
By identifying post-purchase touchpoints, you can better understand your customers, their purchasing decisions and effectively engage with them after they have made a purchase. Track, part of the Sorted Delivery Experience Platform, allows you to engage with your customers every step of the way so they have a good experience from pre-purchase touchpoints, until after they have received their purchase. Book a demo now to see the platform in action.
---