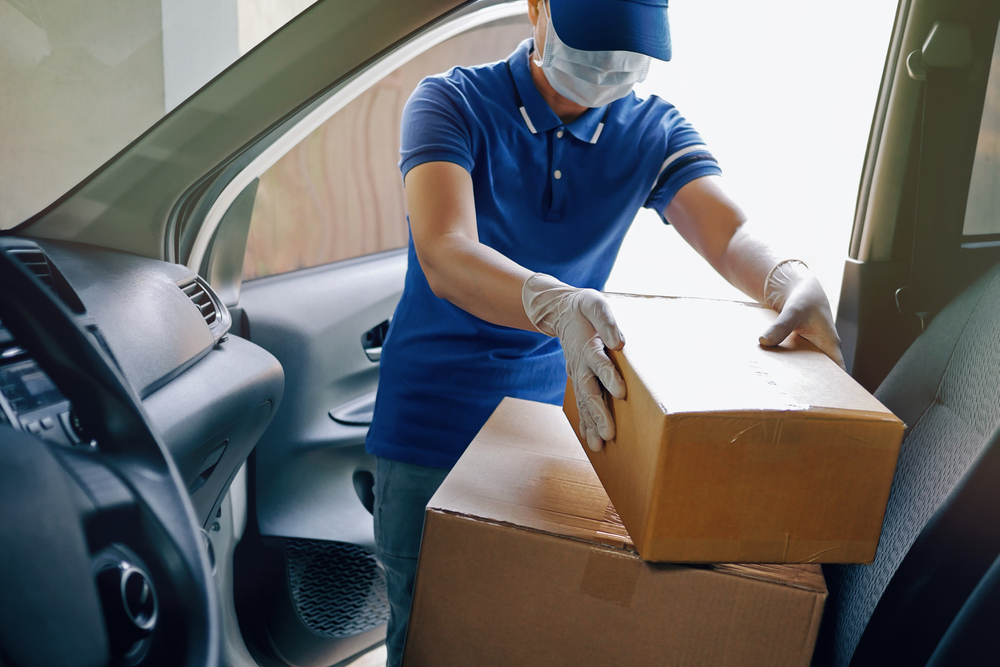 This lockdown 3.0 is nothing new, but for the UK's retailers, it's certainly different. Despite many brands coping well given the disruption over the last twelve months – including the peak trading periods in summer and Black Friday – each lockdown brings new challenges. With the end seemingly (hopefully) in sight for retail lockdowns now, it's a reflective time for many.
We've experienced a few waves of panic buying, challenges with limited delivery services while workforces are thin on the ground and not to mention, the Brexit-flavoured cherry on top stretching delivery networks as they navigate through the transition.
Troubles aside, a number of trends are growing in the delivery sector – not only to keep up with the pace of change – but to help retailers thrive in a post-Covid world.
HANGRY FOR LOCAL DELIVERY
With customers eager for convenience while they're stuck at home, there's an even bigger focus on UK home turf lately; both in terms of product offerings and local delivery services that offer a small (and literal) slice of joy, such as food delivery. And we're backing 'brand Britain', with some large retailers axing their international delivery services including to the EU. Closer to home, local delivery services are all the rage, with Deliveroo announcing its expansion to cater to the whole of the UK.
Despite lockdown measures, no longer will customers dance to the beat of a retailer – they still want instant gratification. So as retailers try smooth out the bumps, there's been a boom in ship from store and 'in-country' fulfilment practices to lift stock from local networks, combat cross-border challenges and deliver on customer promise.
On the consumer side, we're seeing momentum in the movement to back British brands and shop independent as part of an unofficial drive to aid economic recovery with an element of Amazon-fatigue setting in.
TECH-FIRST CONTROL
With many of us at home and twiddling our thumbs, deliveries have become the highlight of the day for customers, so stakes are high for retailers to improve the customer journey.
These days, customers want the whole purchase experience on their own terms; from online checkout, to the final mile – they want to feel empowered to make instant changes to their order in real time – no questions asked. These expectations come without compromise, so if you've made a promise at checkout – customers are unlikely to be forgiving if they're not kept informed should there be any unforeseen disruption.
Implementing a tech-first strategy is one of many ways retailers can better manage the bumps in the road, enable customers to fully engage with a brand and deliver a truly connected customer experience.
We've reached a point where delivery is not just a hygiene factor when purchasing, but a key differentiator in how and why people spend. So advanced operational technologies will therefore be the number one focus for retailers to get more flexibility and control over their operations, give customers that 5* post-purchase experience and keep them coming back for more.
A BRIGHT HORIZON
In spite of the uncertainty and disruption thrown at the industry this year, one thing that's clear is that retail will not give up without a fight.
Now, as the industry treads our path to recovery, the delivery network will continue to be important to connect retailers and customers. Not just in terms of moving goods from A to B, but as a cornerstone of the UKs economic recovery in the post-Brexit and post-COVID world. Indeed, 'post' will be the name of the game for the future.
Find out more here about dynamic delivery options in the checkout, carrier and delivery management or post-purchase tracking software.
---