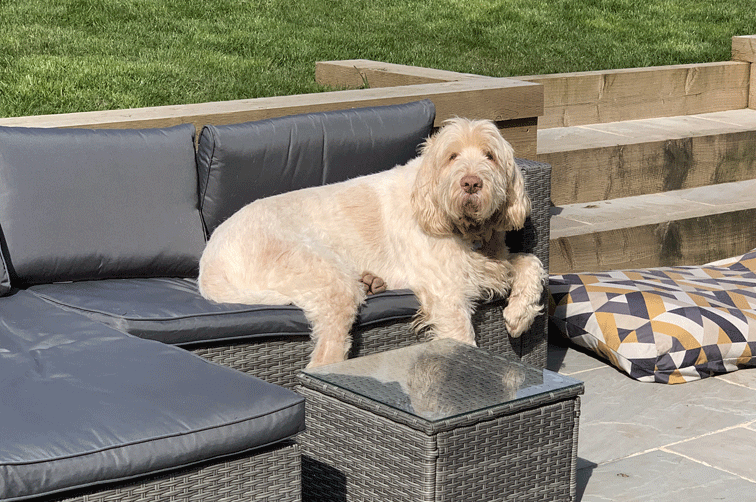 Even though we're missing our desk buddies and brew point banter, there's one thing that makes working from home a little more bearable – spending all day with our fur babies.
For us it feels like we're stuck at home, but for our pets, things couldn't be better. They no longer have to guard the front porch and tear up your delivery. Your pets have got you all to themselves and they're pawsitively over the moon about it.
Sorted's four-legged friends, some of which you may recognise, have been so happy to have their humans around all day…
Pepper the Cavapoo can't get close enough to her owner – our Brand, Content and Social Media Manager, Vicky. Pepper hasn't left her side since she started working from home. Rather than sitting in her bed on the floor, Pepper insists on taking up half of Vicky's desk, so she can spend all day napping next to her – with an occasional game of 'chase the cursor'.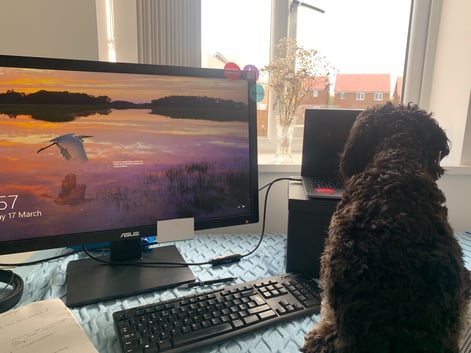 During these uncertain times, our pets' unconditional love and energy is a real source of joy for their owners. And, thanks to the wonders of modern technology, our teammates without pets have been able to enjoy them too. Aside from all our important business discussions, our MS Teams meetings have been filled with cats walking across keyboards, dogs barking at the doorbell and even a hedgehog having a nosey at our BA's daily stand-up. That's right, a hedgehog… Shout out to Linda, one of our BAs, for having the most obscure – and cutest – pet at Sorted.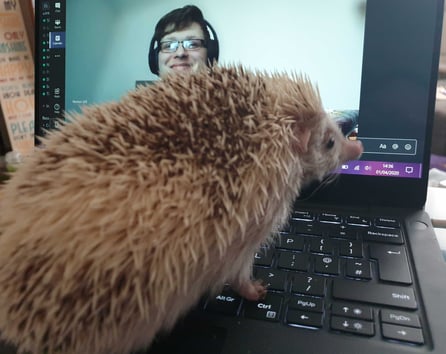 Not only are some teammates having calls with hoglets (yes, that's a thing), our #pets slack channel is in overdrive. We've seen Alfie the JackChi suited and snooted, helping Project Manager Sam as her PA for the day. Although, we're not sure he was much help…
---
And after hearing our dogs go nuts over a gust of wind for the 7th time, it led us to start reminiscing about the days when they were even smaller and cuter (if that's even possible). So, for some Thursday afternoon fuel, we threw it back with some adorable pictures of our pets when they were still tiny – and could get away with much more mischief.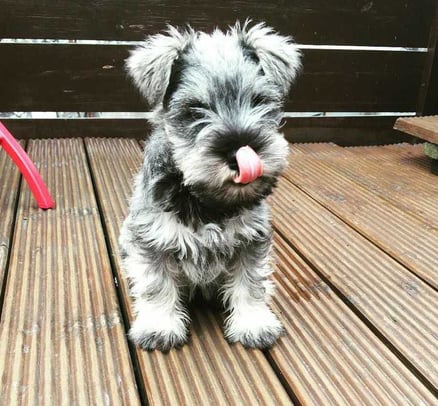 Aside from the cuddles, there's another plus side of being around our pets more too. Our Development Team Lead, Chris, has said it's much easier to divert one of his cats from wreaking havoc, now he can keep a close eye – but we won't mention the less-than-affectionate name he used to describe him. We're sure he loves him really.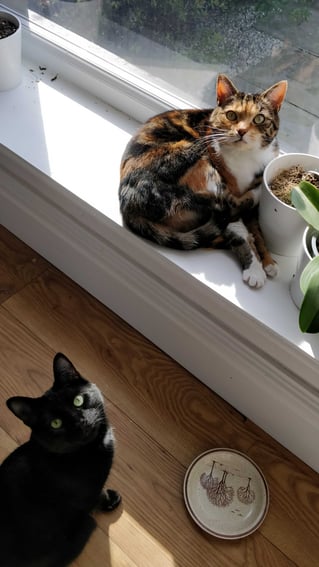 As we know, pets can be nearly as difficult as our kids when it comes to keeping them amused. So, take that lunch time walk with them, or spend that time waiting for the kettle to boil to give them some extra love. Make the most of it, you'll both miss each other when we have to get back to the office.
(Although… we welcome pups at Sorted House, and Pepper makes herself quite at home there too…)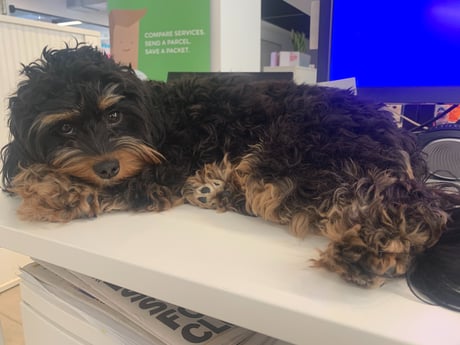 Tweet us pics of your pets at home!
---