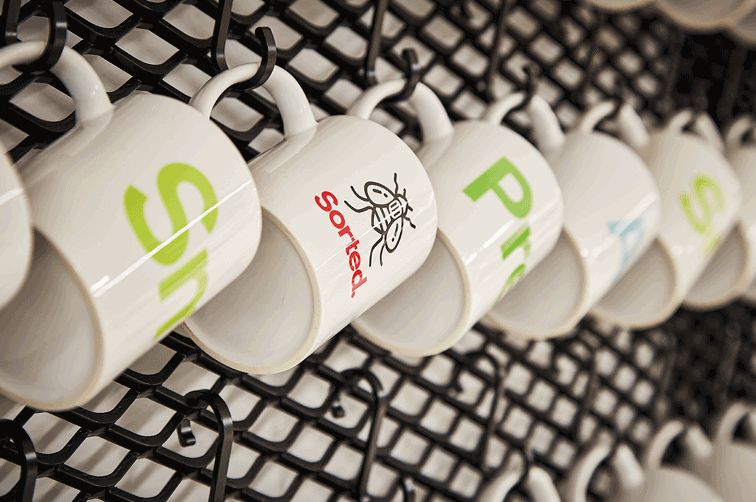 Tech Nation announces the latest companies joining the Future Fifty programme – Europe's leading growth programme for late-stage UK tech scaleups.
Manchester-based companies Peak, Push Doctor and Sorted form three of the 22 companies joining this year's programme.
Future Fifty alumni include Bulb, Deliveroo, Monzo, Starling Bank and Wise, among others.
The three companies reflect the North West's reputation as a hub of UK tech; having raised £58mn in VC investment last year, the region is currently home to 5 unicorns and 6 'futurecorns'.  
Monday 19th April 2021: Tech Nation, the leading growth platform for UK tech companies, in celebration of UK Fintech Week, today announces the latest 22 companies joining the Future Fifty programme, including 3 high-growth scaleups founded and based in the North West; AI scaleup Peak, retail tech company Sorted and healthtech company Push Doctor.
Future Fifty is Europe's leading late-stage growth programme, designed to bring together, empower and accelerate the growth of the most successful tech companies in the UK. Programme alumni include Monzo, Starling Bank, Darktrace, among others. 131 companies have taken part in the programme since its inception, collectively raising $11bn, with 9 companies going on to IPO.
The acceptance of 3 Manchester-based scaleups into the exclusive programme reflects findings from the Tech Nation Report 2021, the UK's leading annual report on the state of tech, around the exponential growth of tech in the UK's North West. According to the report, Manchester is currently the UK's seventh biggest tech hub, raising £58mn in VC investment last year. The North West region as a whole is currently home to 5 unicorns (companies with a valuation of over £1bn), with 6 futurecorns (high-growth companies valued between $250m and $800m) created last year.
Notably, Peak, Sorted and Push Doctor are three companies who have been innovating and helping people and businesses throughout the pandemic.
Push Doctor has worked to support the NHS with its private video consultation service, which allows patients to have video calls with their GPs, rather than attending in-person appointments, and makes doctors' notes available to the patient's local GP surgery.
As shops across the UK closed down under lockdown restrictions, the UK also saw a surge in online retail and distribution. To help businesses keep up, logistics platform Sorted helped companies such as Farfetch and Mountain Warehouse to meet new customer demands. During Q2 of 2020, Sorted saw a 1715.65% increase in shipment volume through the platform, compared to the same quarter in 2019.
Data analytics scaleup Peak is also helping non-tech companies put the power of AI at the centre of all commercial decision making using Decision Intelligence, a brand new category of AI-driven software and services. Peak has said it has seen "rapid growth" over the last 12 months, with its revenue "doubling" thanks to new customer wins in Europe, the USA, Middle East, and India. In February 2021, Peak closed its $21M Series B funding round led by London-based venture capital firm Oxx, with participation from MMC Ventures and Praetura Ventures and new investor Arete.
Ana Lucia Buckman, Future Fifty Lead, Tech Nation, commented: "Despite the challenging year for UK businesses, and the rigorous selection process of the Future Fifty programme, the companies in this year's cohort have overcome tremendous obstacles and achieved unprecedented levels of growth. They have demonstrated their position as UK tech leaders and I would like to congratulate them for having a real impact on the UK economy and the world at large."
Moving forward, Tech Nation is committed to supporting and accelerating these companies' growth as they enter a new era of innovation and opportunity. As part of the newest cohort of the Future Fifty programme, they will receive valuable peer-to-peer learning opportunities, national recognition and access to in-depth masterclass sessions run by global experts. The Future Fifty programme's long-standing mission is to help accelerate these late-stage scaleups' growth by providing tailor-made guidance, networking opportunities and ongoing support.
About the 3 North Western companies joining this year's Future Fifty cohort:
Peak
Decision Intelligence and Artificial Intelligence | Founded in Manchester in 2014 | Series B | 180 employees
Peak is helping the world's smartest companies put the power of AI at the centre of all commercial decision making. With Decision Intelligence, a brand new category of AI-driven software and services, they're helping their clients unlock the value of their data and start bringing certainty to their decision making, powered by AI.
Sorted
Retail tech | Founded in Manchester in 2014 | Series B | 114 employees
Sorted is a global SaaS company, giving retailers full control of delivery management – whether that's optimising checkout delivery options, enhancing carrier management in the warehouse or providing market-leading post-purchase CX. Their software is live in 19 countries around the world, and offers access to a carrier library of 1000+ services.
Push Doctor
Healthtech | Founded in Manchester in 2013 | Series C | 75 employees
Empowering people to engage with their health on their terms, Push Doctor works in partnership with NHS practices, PCNs and CCGs across the country. It provides the platform and technology to allow safe and secure video consultations with NHS GPs, empowers patients and clinicians to leverage the benefits of a digital solution, and fully integrates with NHS clinical systems to ensure continuity of patient safety and care.
Quotes:
Richard Potter, CEO and Co-founder, Peak commented: "We're proud to be joining the Future Fifty cohort this year. We see the Future Fifty programme as the natural next chapter of our journey with Tech Nation, having previously been a part of Northern Stars, Founders' Network and UpScale. We're very excited about what the programme has to offer and look forward to sharing stories, knowledge and learnings with the other businesses involved. The UK tech scene is thriving right now, and being chosen to be a part of this programme is another significant milestone and achievement for Peak as we continue to scale. We can't wait to get started."
David Grimes, Founder & CEO of Sorted, commented: "I'm so excited to get started with the Tech Nation Future Fifty programme to support our plans for growth. We've built something that we're incredibly proud of, and the recognition as one of the UK's most successful digital businesses is a huge achievement and testament to our platform. It's come at a great time in our journey – as we're supporting global retailers to keep up with online demand and improve the delivery experience for their customers, which is especially important during pandemic and Brexit uncertainty." Said Grimes: "The programme gives us an amazing opportunity to join forces with other tech leaders, and be part of a network of experts to develop our team with the Future Fifty community. It's never been more important to pool knowledge from peers and validate the challenges we're facing, to support other exciting UK tech businesses and pave the way forward for Sorted."
Eren Ozagir, Co-founder of Push Doctor, said: "We are proud and excited to be joining the Future Fifty 9.0 cohort. We've seen huge changes in the digital health landscape over the last year in response to Covid-19, as well as significant challenges in our sector. Joining the programme will give us access to valuable expertise and guidance as we continue to scale Push Doctor's digital services and provide better support and outcomes for clinicians and patients. This will help us reach our overall goal of making health systems more sustainable and joined up for the long-term. We can't wait to start our journey with Tech Nation and hope to go from strength to strength, as a partner of the NHS."
-END-
Notes to the Editor
Future Fifty 9.0 New Joiners – Key Stats:
No. of companies                            22
Avg no. of employees                     187
Avg revenues                                    £23,926,136.7
Total revenues                                 £526,375,009.00
Avg raise                                           £44,818,309.27
Total raise                                         £986,002,804.00
About Tech Nation:
Tech Nation is the leading scaleup accelerator. Tech Nation fuels the growth of game-changing founders, leaders, and scaling companies so they can positively transform societies and economies. We provide them with the coaching, content, and community they need for their journey in designing the future. Tech Nation has years of experience facilitating and helping UK tech companies scale, both at home and abroad. Over 20 cohorts and 600 companies have successfully graduated from Tech Nation's growth programmes. Alumni include Skyscanner, Darktrace, and Monzo.
---