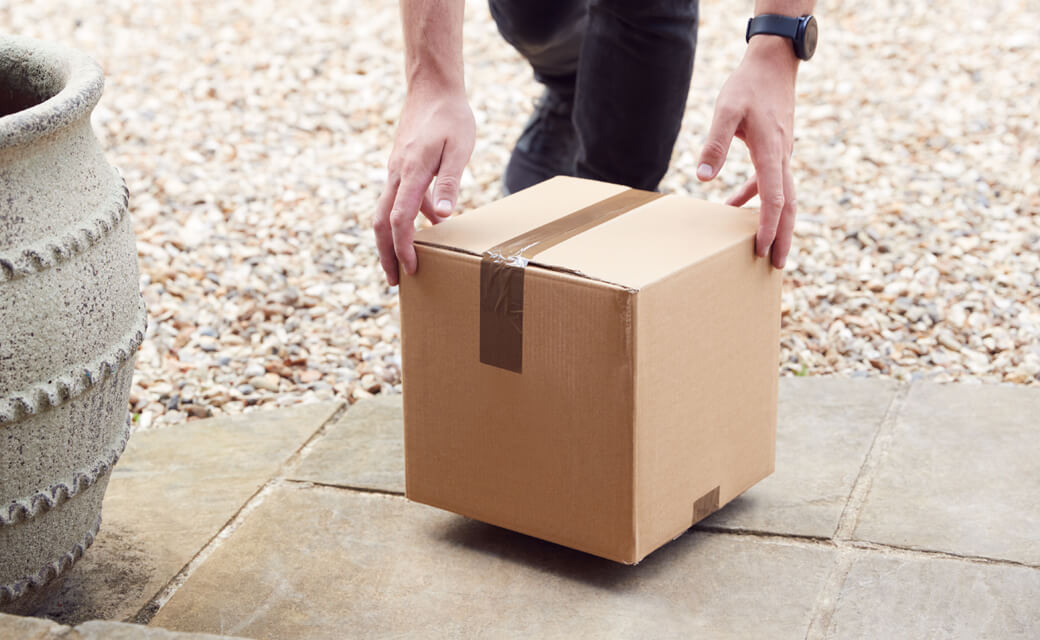 Pssst. How's your DX (Delivery Experience)?
If you don't already know (or you don't even know what we're talking about), you're in the right place. We're about to share the insider knowledge on how to make your delivery experience five-star.
Neuroscientists have calculated that the delivery experience alone makes up 35% of the overall customer journey experience. Whether you have a small but steady stream of parcels to send, or lots of parcels going out every day, having an efficient delivery process is fundamental to ensuring you're offering a competitive customer experience.
If you're running a small or medium ecommerce brand, you'll already have lots of essential tasks to maintain the day-to-day running of the online shop and all that shipping – so it makes sense to ensure that delivery side is set up to run as efficiently as possible, with minimal input.
Our guide to delivery offers plenty of advice and tips for growing retailers who need to get to grips with post-purchase. So, let's start at the beginning…
---
Why it's essential to offer a great delivery experience
The delivery experience (DX) is all about the journey you show your customers throughout the entire delivery process, and it starts as early as delivery information on the home page, through to the moment they receive their parcel and beyond – even as far as the way you handle any potential returns and exchanges or refunds.
---
63% of consumers state that poor delivery experience would put them off purchasing from a company again. And loyalty is, of course, everything when you're growing a business.
It's pretty obvious, right? All customers want when they purchase online is to receive their parcel safely, on time, with good communication. But don't stop there.
There are plenty of ways to use DX as your secret weapon; to keep your customers happy and loyal. Customers increasingly look for an authentic shopping experience, with a personal touch – and as a growing retail business, you can take this opportunity to own your post-purchase journey and use it to your advantage.
---
How to make your delivery experience five-star
---
Set delivery expectations up front
---
Proactive communications
Be as upfront as possible, and keep customers informed about delivery status, especially if there are any unforeseen delays. Let's face it, problems will happen. But creating transparency increases customer satisfaction and trust – so let them know when their parcel is on its way and, if possible, make sure they receive in-flight notifications. Bonus points if these emails and text come directly from your brand, rather than the carrier. Branded communications is something every retailer should strive for.
---
21% of customers said that not having regular updates on the progress of their deliveries would make them shop elsewhere.
Self-serve customer tracking
Let your customers look up their parcel to see where it is. Self-serve customer tracking pages and regular comms can massively increase CSAT (customer satisfaction score) and can increase first time delivery success. It also reduces WISMO (where is my order) queries, meaning you spend less time responding to questions and queries. Carriers now offer extensive tracking pages but, again, bonus points if you send tracking pages that are branded.
---
Sustainable delivery
Use sustainable delivery methods and eco packaging where possible to impress and satisfy your eco-conscious customers. The way purchases are packaged and shipped has a major impact on the planet—and customers want to see that you are taking action to reduce that. Think carefully about the size of the packaging, without compromising parcel safety, and use materials that can be reused or recycled.
---
Low delivery costs
Keep delivery costs as low as possible for the customer. Our recent survey revealed that shoppers value low shipping rates as the most important factor in the delivery experience, and 44% of online basket abandonments are due to high shipping costs. But, of course, it's up to the brand to determine if and how they pass on delivery costs to customers.
There are various cost-effective shipping methods that growing businesses can adopt here. Flat-rate shipping is a great option as it means shipping costs are a single rate, regardless of weight or size of the item – and if you ship 10 parcels within the specified weight range, you'll know in advance exactly how much it'll cost. And don't forget – weight is money. By using lightweight packaging materials, the saved pennies will add up.
---
Convenient delivery options
Customers want convenience, and delivery options need to be appealing. By offering different delivery options such as click and collect, standard, or speedy, your customers can receive their parcel in a way that suits them best – and it can encourage them to go through with the purchase at checkout. In fact, 45% of customers will abandon their virtual basket because they are not satisfied with the available delivery options.
While bigger retailers have the resources to offer such a range of delivery options, this won't be as easy for many small businesses to imitate. However, there are simple, free partner solutions available to take that problem off your hands. It's possible to offer a few different choices, using services which allow you to deliver orders to convenient locations like local shops and petrol stations. Or try offering free delivery for customers who spend a certain amount. This means you aren't losing out by shipping lots of lower value orders free of charge and it gives customers an incentive to spend more on your site.
---
Personalisation
Offering a personalised delivery experience can increase customer spending by a huge 48%. Personalise their shipping email updates, add tailored recommendations for other items in the email based on their purchase, and include a thank you note with their parcel. It's the little things that go a long way.
---
Find out what your DX action plan is in The Science of Delivery Experience report.
Get the action plan
Great customer service
You've made the sale, and sent the parcel on its way, your job is done for now… but is it? If the delivery is lost or delayed, your customers are going to get in touch with you, looking for answers.
As an online retailer, you'll probably have to deal with 'Where is my order' (WISMO) and 'where is my return' (WISMR) customer enquiries. Customers want on-demand access to tracking information, and if they can't find it easily, they'll reach out to you.
You need to offer effective, responsive customer service for when customers do need to contact you. They'll have an expectation that a business is available to chat and respond in good time. Never mind frustrating, broken chatbot experiences – as a growing retailer you can offer a human touch through customer service, which is an easy way to ensure shoppers are left feeling special.
Sorted Track is a tool that allows medium and large sized businesses to run customer services in a smooth and efficient way. All shipment tracking data is pulled into one place, and allows you to proactively communicate parcel tracking updates with your customers. You can provide your customers with a tracking timeline on a branded page that's easy to customise – meaning customers can self-serve their own queries and are therefore less likely to contact you in the first place. But, if they do, the person on the other end of the phone (or email, or whatsapp, or social media, or however) has access to the answers on a handy and reliable dashboard.
---
How to make the delivery process work more efficiently for you
---
Automate your delivery
By managing some of the more time-consuming admin of delivery through third-party solutions, smaller stores can level up with the big retail names by accessing easy and cost-efficient deliveries. It means growing brands can always guarantee the best rate, and free up valuable resources too — so you can spend more time working on the other demands that stack up when growing an ecommerce business. Finding ways to save more time to put back into the business is essential, and spending hours on manually inputting delivery details and sending parcels is not ideal. Or necessary.
---
Choose the right carrier for your business
There are lots of different carriers in operation, and all of them have different offerings. What works for one business might not be the best fit for yours, so it's important to do your research.
And it's research worth doing, if you want to deliver your parcels in a reliable, cost-friendly, and efficient way.
When investigating the best options, things to review include the shapes and sizes each carrier can ship without added difficulties. Check that they can ship whatever you're sending too – some carriers won't transport food or fragile items, for example. And check where they ship to and for what cost – especially if you have customers overseas.
Some carriers offer collection services which can save you precious time, as the courier will collect your items from you, giving you some time back. Alternatively, some services offer drop off points, which tend to be slightly cheaper. Deciding which option is best for your business will really just depend on your needs and priorities. But it's worth the time to research and find the best fit.
---
Reduce shipping costs
Whether we like it or not, customers want free or cheap shipping, but we know you need to protect your profit margins too. There are a few ways that you can reduce the cost of shipping items to customers. These savings can then be passed onto the customers, which can ultimately increase the chances of them purchasing from your store.
Customers may be willing to wait longer to receive their delivery if it means free shipping. This means you can select more cost-effective carrier services. Studies also show customers are willing to add products to their shopping cart to get free shipping when there is a minimum price that must be met. That's bonus sales for your business!
---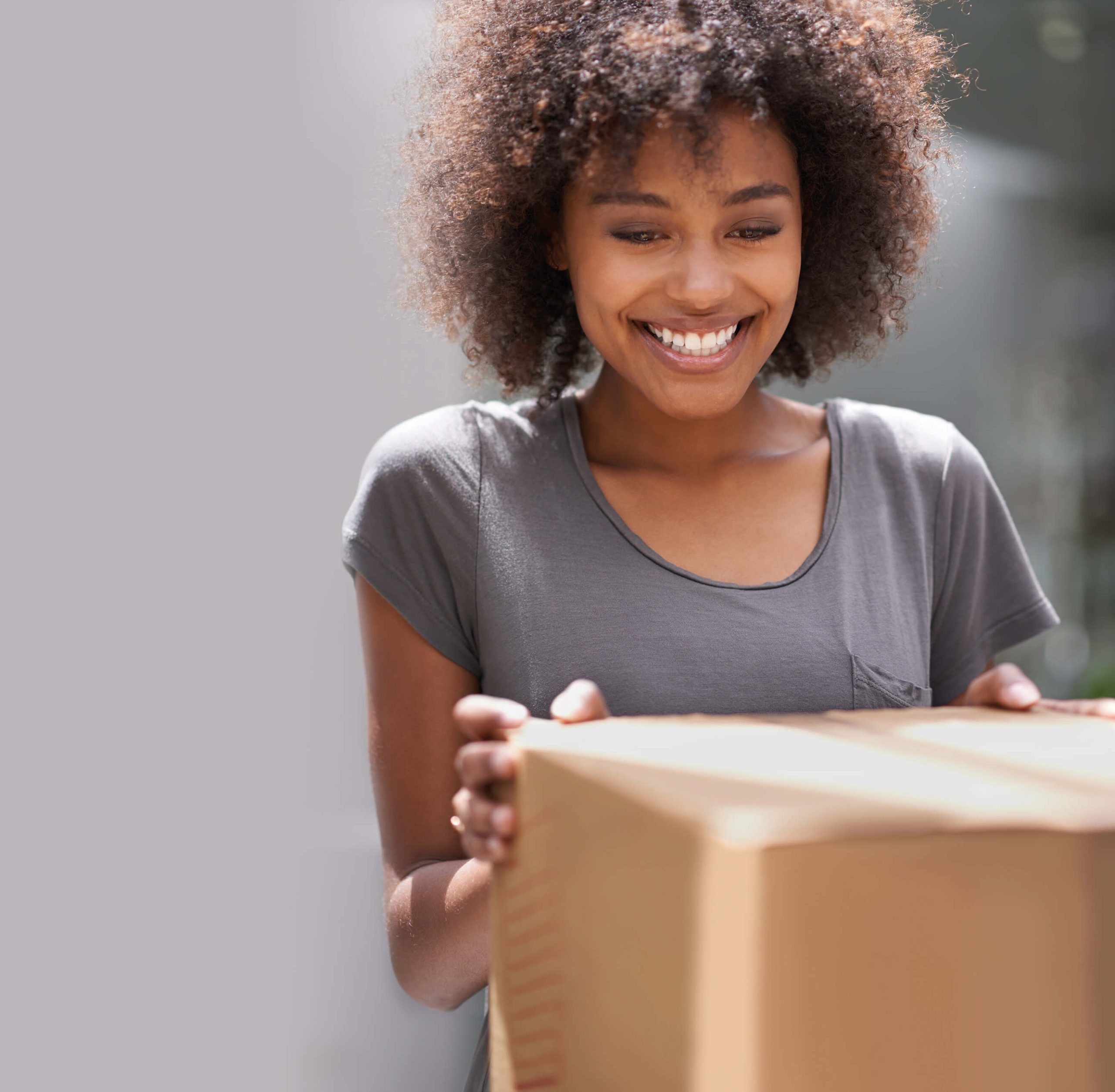 By taking these tips onboard, you can offer customers the delivery experiences that hey want, while building efficient ecommerce shipping for your business. Small-to-medium sized businesses need to focus on creating a cost-effective and customer-centric post-purchase experience that can drive loyalty and repeat purchases, and to do this, delivery needs to be considered as an extension of the brand and customer experience.
---