Sorted, the global delivery experience company, today announces the appointment of Paul Ramsden as Chief Financial Officer.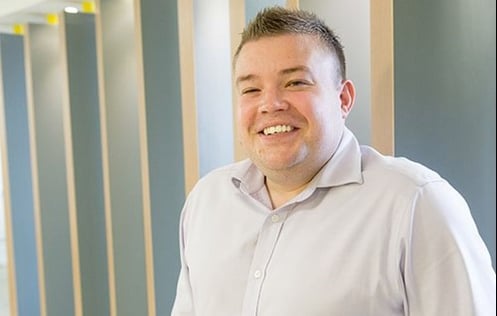 With 10 years' experience working with Zuto and The Hut Group, Paul has a proven track record not just in leading online retailers, but also in supporting fast growth technology companies achieve their growth ambitions.  This perfectly places Paul to head up Sorted's financial team, as the delivery experience company looks to strengthen its market position as the leading disruptor in the supply chain and logistics sector.
Founded in 2010, Sorted is already transforming the complex world of deliveries into a seamless experience for retailers and consumers. It has enjoyed rapid growth over the past 12 months and headcount has also doubled to over 100 members of staff. Its technology is being rolled out globally off the back of a wealth of new business wins and, as a result, the company now counts major brands, such as Missguided and Lush, amongst its growing client base.
David Grimes, founder and CEO, of Sorted, said: 'We're delighted to welcome Paul to Sorted.  He brings with him a solid understanding of the challenges faced by online retailers in fulfilment, and the importance of supply chain efficiencies in delivering customer value and maintaining margins. He will be instrumental in our commitment to having a strong leadership team, as we look to drive our growth plans forward'.
Paul Ramsden, Chief Financial Officer at Sorted said, 'I've been impressed with the vision that Sorted has shown. After years of market inertia in the fulfilment space, Sorted's solution is driving retailers' abilities to close the delivery experience gap. Sorted has an exciting story to tell and I look forward to being on the journey with them as it looks to consolidate its position as the delivery disruptor in the retail sector.'
To support its ambitious growth trajectory, in addition to Paul's appointment, the company is now recruiting over 70 roles in its tech team, as well as a further 40 across Sales, Finance, Operations and Marketing.
---