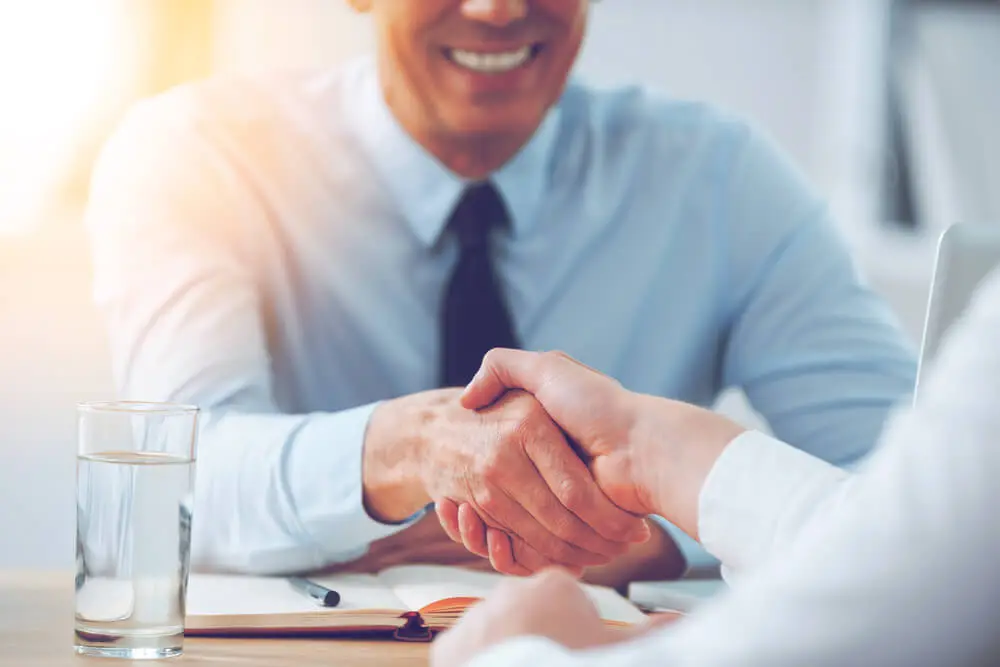 So, you've applied for a role, and you've been given the great news that you've secured an interview. You may be thinking, what can I do to prepare? As the old saying goes, failing to prepare is preparing to fail. And, in a market that is ultra-competitive, you need to make sure you give yourself the best chance of standing out from the crowd.
Here are some tips to help you to prepare for that next interview (anywhere, not just at Sorted!).
Company research – Being knowledgeable on the company itself is a good place to start. Understand their mission, their values, their history and what their offering in. It's common to be asked, 'what do you know about us?' or 'why are you applying for this position'? So, it's good to understand the company's background, and whether it feels like a right fit for you.
Extra hint: Sometimes, it can be useful to look up the interviewer on LinkedIn. If you're familiar with their role, tenure, and responsibilities, it could help you to predict what topics or questions may come up in conversation.
Being present and relaxed – Interviews can be nerve-racking, which can sometimes mean we start to panic and don't come across as our natural selves. Whether you're interviewing remotely or in person, try to treat the chat as an informal conversation where you can be yourself and put your best foot forward. Being present, calm, and engaged is the best way to approach it, and that will come across to the interviewer. Are your arms crossed and your body language closed? Is your distracting phone out of sight, and notifications muted?
If you're feeling like you need to take a moment to pause and calm your nerves, let your interviewer know so they can support you by ensuring you feel comfortable to continue.
Technology and environment – This is particularly important when interviewing remotely. Are you in a quiet space? Is the lighting good? Have you sound checked your camera and microphone? Is the internet connection strong enough? With many interviews now conducted online, being prepared and set-up in advanced ensure you've got time to fix any issues and still join your call on time.
Re-read the job description – Let's be honest, in today's job market, it's likely that you're applying to many roles and sending multiple applications – which may mean that job adverts and requirements start to blur. Before you sit an interview, make sure you're clear on exactly what the role is looking for, and how you can demonstrate you match the specific requirements. Think about experience examples from your current and previous employment that align with the role, and bring any ideas on how you might apply your skills at the new company. A great way to prepare for questions on a specific skill is using the STAR method – situation, task, action, and result. Having examples prepared beforehand puts you in a great position to respond with quality answers.
Prepare your own questions – Interviews are a two-way street. Having some well thought out questions will really help to validate your interest in the opportunity and ensure you're happy and comfortable that you understand the role. Here are some questions you could ask:
If I were in this position, how would my performance be measured?
What are the challenges you are currently facing?
What teams will I be working with, and how do they typically collaborate?
Don't talk negatively about current or previous employers – This is something you can get very easily sucked into when you get asked "why are you leaving?". hHowever your potential new employer is looking for someone who can solve problems and overcome difficult situations. If you are feeling discouraged about your currently role, be mindful of how you relay this and focus on talking about what you have gained from the experience.
Hopefully, these tips can help you nail that next interview – whether that's at Sorted, or somewhere else.
If you want to find out more about what life is like at Sorted, or you want to see what opportunities we have, head to our careers page or get in touch with our People Team by emailing people@sorted.com
---