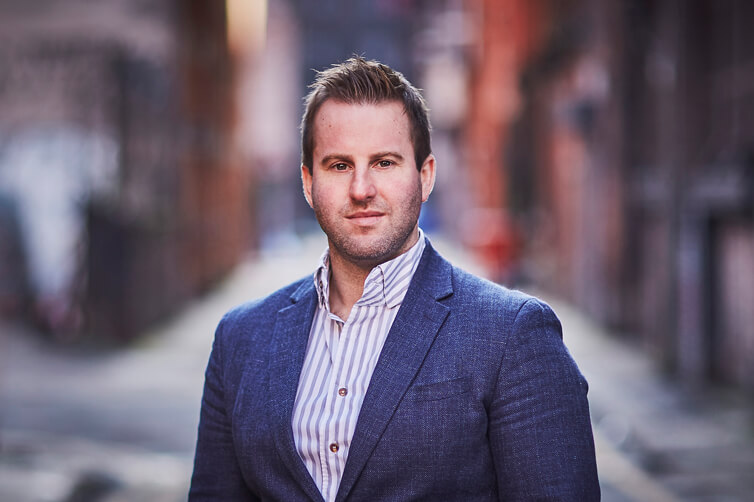 I spent the morning of our first day at Retail Week Live, prepping for my mainstage panel. Chaired by Harry Wallop, I joined leading retailers Peter Pritchard (CEO of Pets at Home), Miriam Lahage (CEO of Figleaves) and Morgan Fowles (COO of Spoke London), to discuss how retailers can turn Amazon's dominance into their biggest opportunity. It was great chance to represent Sorted, as I felt I could give the retailers an insight on how to really nail the last mile of their customer's purchasing experience. Amazon are at the top of their game right now, by setting delivery expectations for the retail industry – who says retailers can't learn from them, or do even better?
Harry began by polling the audience on whether they had an Amazon Prime account. Naturally, the vast majority of the audience, as well as myself and the other panelists, raised our hands. And with no messing about, we were hit with the question on every retailer's mind, 'How do you compete with Amazon?'. I'm sure that each of the retailer's answers rang true. "It's all about being everything that Amazon isn't" – Peter Pritchard made it clear throughout the session that Amazon can feel inhuman compared to other retailers, with the bold statement that "Amazon have no emotion, it's a machine". I partly agreed with Peter on this one, especially when it comes to retailers like those on the panel, that have a niche and a level of detail in their product. I noticed that Miriam Lahage echoed his point, speaking about Figleaves as a 'daredevil'. She explained how being a specialist is your most important advantage, "Nobody knows lingerie and swimwear fitting like we do, that's a niche they [Amazon] can never be experts in". I think they both have a great point, but as I explained to the panel; aside from this, it's about the experience that Amazon offer after checkout that really defines their customer experience and sets them at the forefront of online retailers.
---
One thing that can set some retailers apart from Amazon, particularly luxury brands like Spoke London, is that their niche product catalogue makes it easier to recommend relevant products. Morgan Fowles explained that Amazon's recommendation engine doesn't work for consumers, "The Spoke London browsing experience allows the customer to dive deep into the search and discovery process, with relevant suggested products". However, it seems to me that some brands just don't put the same level of investment or resource into their delivery experience. Amazon have set the bar so, as consumers, we want next day and even same day delivery from all online retailers – something that not all have achieved just yet.
---
he brands on the panel were in agreement that to create an engaging brand experience, they must get inside their customer's minds. Peter rightly said, your biggest competitive advantage is to "understand your customer better than Amazon ever could". The retailers concurred that their brand experience needs to appear consistent. Miriam stressed the importance of "sequential messaging that makes sense and comes together across the brand", as well as "packaging that creates customer intimacy and a relationship." It's very obvious that it's the personalisation and brand/consumer relationship that is extremely valuable and impossible to forge. Peter strongly stated that one of the reasons you shop direct, online or in store, with Pets at Home, is because of the human understanding, trust and relationship you build with the brand. Now, this is something I'm totally on board with. Owning your customer is crucial, regardless of the channel. I had to add to this during the panel, relating it to how AmazonGO may not be exactly what the company had envisaged, because the whole experience is completely inhuman – but I suppose it's not as if they have much of a human presence online either.
These retailers can keep their brand identity right through to the last mile. By using their knowledge of their own customers, how to engage with them and the personalisation they can achieve when linking online and offline. With this know-how behind them, the retailer's option to compete with Amazon is to partner with companies that can provide the tech needed to help carry their brand identity all the way to your customer's doorstep. Personalising and owning your brand experience from start to finish – that's what creates loyal customers. That's how Amazon's dominance becomes your biggest opportunity.
---