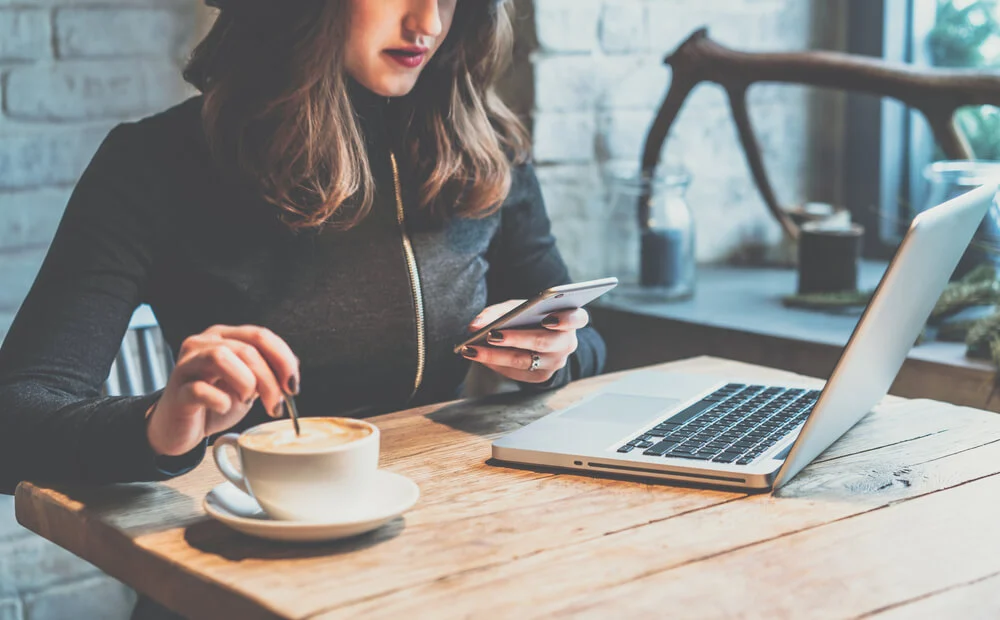 Once you have converted a customer to make a purchase, it is often easier to upsell and retain existing customers than it is to convert new ones. With that in mind, the post-purchase funnel should be an essential part of your marketing strategy. With direct communication, you can focus your marketing efforts to retain loyal customers as they flow through the marketing funnel. In this article we will cover:
What is the post-purchase funnel?
Why is it important?
What can you gain by focusing on the post-purchase funnel?
What should you do in the post-purchase stage?
---
What is the post-purchase funnel?
In a nutshell, the post-purchase funnel is all of the activity that a retailer does after a customer has made a purchase. This funnel typically includes steps such as parcel tracking and returns, post-purchase follow-up communications, customer support and retention efforts. From emails and paid ads to reviews and customer service, a lot more goes into the post-purchase journey than simply sending out discount codes. This is a key opportunity to take advantage of an engaged audience and nurture them further throughout the sales funnel to encourage them to make future purchases.
---
Why is it important?
The post-purchase funnel is an important part of the customer journey and should be given careful consideration. After a customer has made a purchase, it is important to keep them engaged and satisfied with your product or service. So, your post-purchase communication should begin as soon as a customer has completed their purchase.
Post-purchase communication in this early stage involves parcel tracking and providing email updates about their purchase until it arrives at their front door. This helps to build trust early on through effective communication every step of the way. And, with Track by Sorted, retailers can control messaging and branding within delivery tracking to improve customer engagement.
The post-purchase provides a framework for delivering post-purchase communications and support. By communicating clearly from the beginning and optimising messaging throughout the post-purchase funnel, you can increase customer satisfaction and loyalty, leading to repeat purchases and referrals.
---
What can you gain by focusing on the post-purchase journey?
By focusing on the post-purchase journey, you are communicating with customers who are already engaged with your brand. By marketing to an engaged audience, you will find that conversion rates are higher, (60-70% compared to 5-20% of new customers), so you are far more likely to make a sale.
Tracking software can be a useful tool to see what is working and what isn't. So, it's important to understand how to set it up properly so you can get the best insights as to what your customers want and how they behave in the post-purchase funnel.
While the post-purchase funnel is well worth pursuing, it should not be the only place where you focus your marketing efforts. Rather another important piece of a much bigger picture.
---
What should you do in the post-purchase stage?
The post-purchase funnel is not just about upselling and gaining more sales. It can also include the following:
Delivery tracking, gaining insights and control of communications beyond the checkout process through to delivery and returns
Thanking customers for their business and letting them know that you appreciate their purchase
Making it easy for customers to self-serve their queries, rather than contacting you which can reduce WISMO contacts by 63%
Offering incentives for customers to leave reviews or feedback about their experience
Keeping an eye on customer satisfaction levels and looking for ways to improve post-purchase behaviour
It can also include using post-purchase delivery platforms, like Sorted's Track, to manage customer communications and improve customer retention and satisfaction.
---
Personalised ecommerce and email marketing
After a customer has made a purchase, any follow-up communications can be tailored and personalised to them. This could be as simple as using their name in an email or upselling with similar products they might also like via email or when they visit your website. You can also send automated emails with the order status, predicted delivery times and their purchase history. These small personalisations can make a big difference in building trust and preventing buyer's remorse and using tools like Sorted's Track can increase email open rates by 4 times.
---
Delivery notifications
Keep customers informed about each stage of the delivery process with delivery notifications using tracking software like Sorted's Track. This includes letting them know where their parcel is, when they can expect delivery and if there are any delays. Proactively keeping customers informed can help prevent them from contacting customer support, freeing up your team to deal with other enquiries.
Additionally, you can use branded communications to align any follow up emails regarding the delivery status with your brand so updates look like they're coming from you, not a third party. This ensures trust in your brand and continuity throughout the buying process.
---
Branded tracking timelines
Branded delivery tracking makes it easy to customise post-purchase comms so there is continuity when a customer interacts with your branded following a purchase. Software like Sorted's Track allows you to personalise your communications so the tone of voice is in line with your brand. It also means that the branded tracking timelines your customers see is in line with your brand, rather than sending them to a third party carrier website.
---
Offer delivery options
When laying out delivery options, give your customers choice and flexibility. If customers can choose a day and time that suits them, they may be more inclined to purchase from you again in the future. This can lead to an increase in basket spend if customers have more options for how and when they would like their goods to be delivered. With Sorted's Ship, you can offer customers a variety of delivery options and manage shipments with ease.
---
Make use of a post-purchase delivery platform to resolve customer queries
By using a delivery tracking platform like Sorted's Track, retailers can access all of the delivery and returns information they need in one central place. Rather than having to go via multiple carrier systems and different data sources, all parcel status information, regardless of the carrier, is displayed in an easy-to-use platform.
---
Use data to improve the post-purchase experience
Use email marketing, surveys and social media to encourage feedback and reviews from your customers so you can identify any areas of improvement in the post-purchase funnel. The feedback you receive from customers can provide you with valuable insights which can inform decisions about how to improve the post-purchase funnel for your customers.
Overall, the post-purchase funnel is all about continuing the conversation with your customers. The last thing you want to do once a customer has purchased from you is to forget about them. So encourage reviews, welcome feedback, offer an easy way to contact you and don't let the communication stop there! Keep loyal customers up to date with product releases, offers and useful tips and nurture your database to make the most of post-purchase behaviour.
---