The budget battle: retail digital transformation plans
You're obviously aware of your own department's budget, but do you know how your retail competitors are spending money when it comes to digital transformation?
We look inside the heads of top retailers and experts – no scalpel required – to see how they're splitting their budgets
Using research from our 'Retail Re-engineered' report, in partnership with Retail Week, 44 top retail bosses share their plans and predictions for retail budget spend. Our analysis, and their insight, below…
---
What's the point of your shops?
Usually complicated and always costly; store networks are a budget black hole, for many. Casualties are well documented (RIP Geoffery the Giraffe), with 5,800 shops disappearing across 500 of the UK's high streets last year – that's a shocking average of 16 stores per day. The impact of rising costs, complex operations, more online shoppers and subdued consumer spending is having a huge impact on town and city centres.
That said, less than 20% of retail sales are made online. So, the other 80%…?
It's still all done inside the walls of the humble shop unit. Physical space is powerful. But there's a question of what to do with it, and retailers are getting the answer wrong. That's what's causing sales signs to go up and shutters to go down.
It's no surprise, then, that in-store experience is a big investment area for retailers of all disciplines – according to the Retail Re-engineered report. The surprise comes when you view the spectrum of changes being made.
On one end: some brands are ripping out their tired old fixtures and are landing spaceships on Market Streets up and down the country. Huge investment is being pumped into 'stores of the future' concepts by retailers who already have shop estate (think Boots in Covent Garden, which has an eye-watering £3.3 million per year rental costs alone, or the Lush spa store in Liverpool One).
Digital brands are throwing buckets of money at pop-up spaces for that immersive, experiential programme (think Klarna and their ticket-entry-only pop-up space and The Hut Group's £50 million takeover of the Eclectic Hotel Group, to leap into influencer and experiential brand marketing events).
On the other side of the store transformation spectrum: some retailers are investing in glitter, to gently spruce up the surface of shops with self-checkouts, tablets for browsing online stock or mobile payments.
---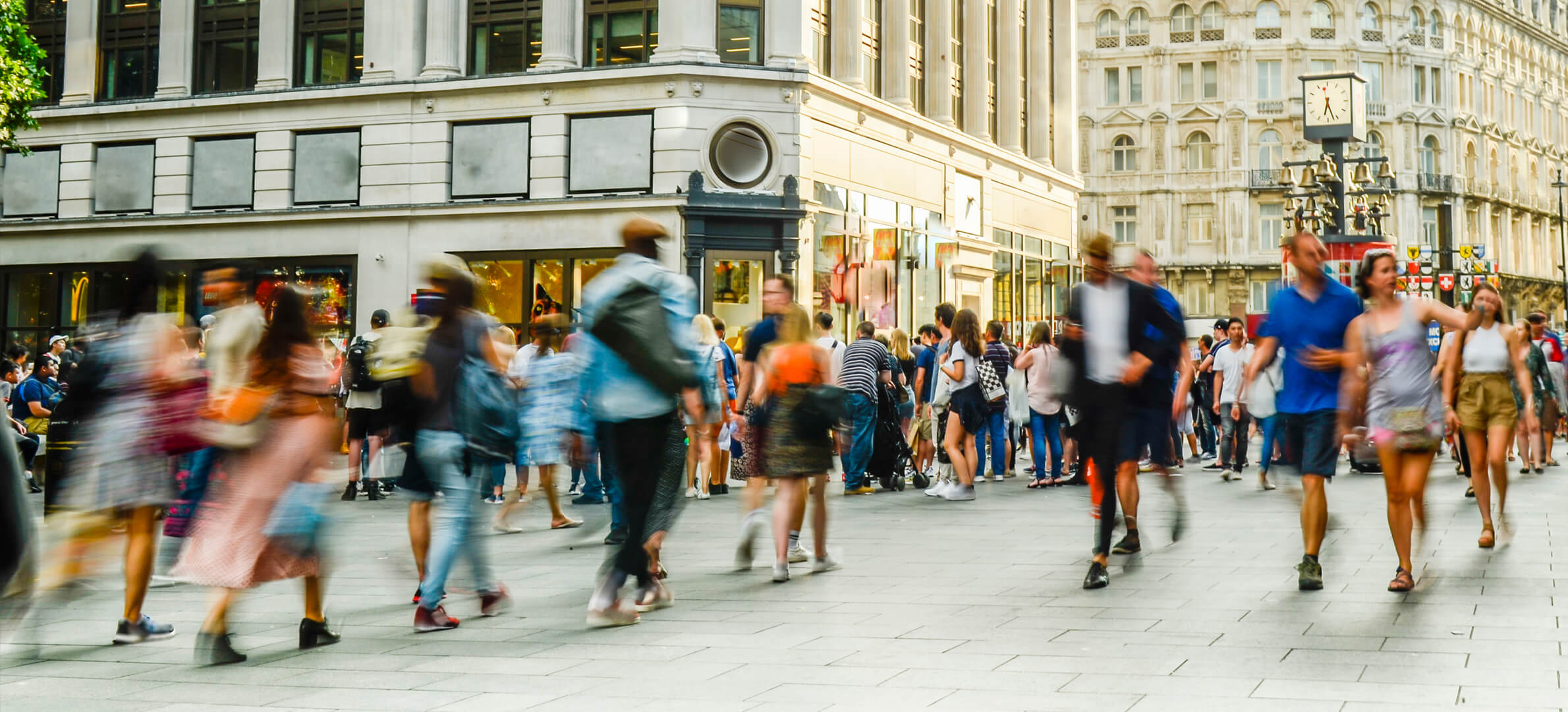 There's a weird hybrid going on.
For discovery and inspiration, the online world is over-crowded and digital acquisition is expensive now. People are turning back to offline shopping for the touch and feel experience and retailers are using this to capture hearts as well as conversions and data. Click and collect, returns hubs, order instore for home delivery, 90 minute delivery and collection – the expectation is already set.
But actually buying from physical stores feels clunky and outdated to the consumer in 2019. And innovation for retailers is expensive. 34% of retail leaders said that lack of funds is the biggest challenge when re-engineering store estate.
So, money definitely isn't growing on trees.
---
However – incoming news alert – research shows that where retail space is placed, online shopping increases too. It's an acquisition channel. So investment in stores has a wider impact, as there's a knock-on effect to online sales when there's a physical place for consumers to visit.
"The store is still a manifestation of your proposition in a place where there is sufficient traffic to warrant having a physical presence," says Sean McKee, director of ecommerce at Schuh.
We think that there'll be a shift as retailers move into niche, smaller units that can act as advertising boards or walk-in catalogues. If nothing else, it's a way of the consumer knowing the name, the brand and the offering.
Strategically placed, intelligently stocked shops will be kinder to budget spreadsheets than the huge square footage of shopping mall shops.
---
Are you in the ecommerce 5%?
According to our Retail Week report, ecommerce is a big focus (of course). However, there are quite a few different budget priorities within this area.
41% of retailers are investing in new ecommerce platforms, new payment options and a new mobile website – other investment areas include personalisation, warehousing, customer service chatbots and visual search.
So, not much then.
---
Having such scattered ideas about ecommerce priorities just shows that every brand has its own challenges. Such rapid growth in customer expectation and tech capability has led to holes in different places for different retailers. It's a game of catch up. It's spinning plates and putting out fires and keeping juggling balls moving, or whatever the buzzword metaphor du jour  is.
95% of retailers expect online growth in the next 12 months, so that doesn't leave much time to stand still and have a considered think about what's next. Or where your budget pennies are needed most.
That said, we reckon all ecommerce digital transformation amounts to the same thing; the customer needs to be served absolutely anywhere. The concept of 'anywhere' shopping covers the fact that consumers want to find it, order it, pay for it, track it, have it, review it and return it; wherever, whenever they like. With no limitations. No restrictions. No excuses.
If they're multichannel, you need to be too. And that doesn't just mean your online and offline stores.
---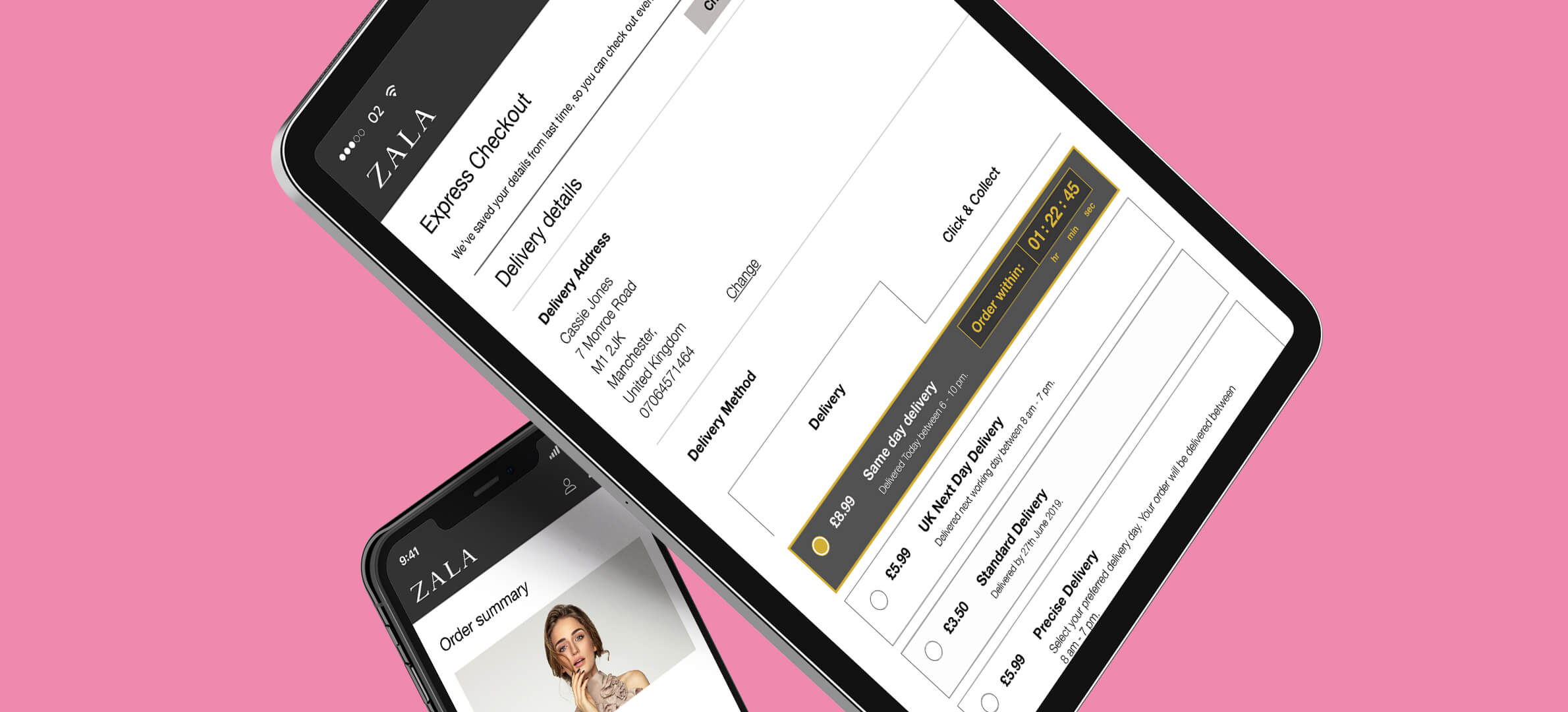 Online isn't just about your site, as we know. Social is an extension of your online sales estate – and should be funded as such. Particularly for the retail sector; where competition to win share of newsfeeds is especially tricky.
According to the report – nearly 40% (39%, to be exact) of retailers see Facebook as being the most valuable social channel over the next five years. Wow.
That means a lot more pounds being sent to the Facebook Ads team, especially if social is a channel that has previously been neglected or underfunded. Online acquisition is a fine art, as we mentioned earlier. And not a cheap one at that.
But, it's not just about acquisition. Having a strong, visible social presence does help the all-important inspiration, discovery and customer service. When we speak to our retail clients (which we do, a lot), they tell us that often over 80% of contacts they receive per day are WISMO enquiries. If there's an easy way for customers to self-serve that on your website, or for your systems to seamlessly automate update comms through text, WhatsApp, social or your app, you're immediately cutting down on that cost and resource.
Sam Perkins, group retail director at Shop Direct, says, "Today's digital consumers expect customer service to be delivered via their channel of choice and to get first-time resolution.".
Andy Hill, sales director at Sorted, feels very strongly about this. He believes the mantra should be, "Don't try to make the customer fit what suits you; you should fit to suit the customer…".
Couldn't get much more straight forward than that.
Bit unlucky for the 5% of retailers who reckon online sales will decline in the next year, though.
---
Making pallets and high vis sexy
Online and offline stores have completely different operational models. Obviously.
Delivery operations need to be completely tailored and optimised. Obviously.
What's not obvious though, to even the biggest of retailers, is how to do that.
And that's where investment seems to be going, with 43% of top retail leaders saying they plan to work more collaboratively with third party suppliers when it comes to supply chain and logistics. Not just that, but a whopping 86% of retailers are investing up to 30% more in their supply chain than they did three years ago.
But, what on? And why?
---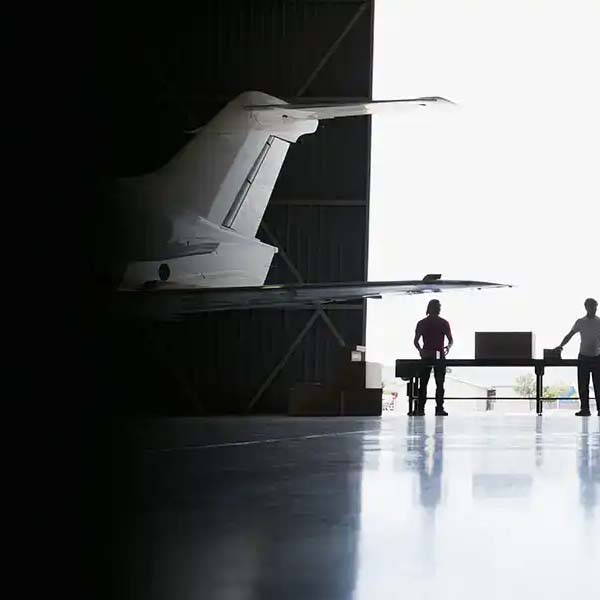 Obviously, there are the extreme innovators.
Amazon, for example, have implemented computer vision AI into 20 of their fulfilment centres; that means handheld scanners are gone and products in the warehouse are simply tracked by clever cameras and sensors.
Or, there's Ocado and Kroger with their tech partnership that's changing the weather-worn face of automated warehousing in the US.
Not all retailers are at the scale of the aforementioned. And even basic logistics in the new world is expensive. Particularly when you're trying to deliver the anywhere experience.
For those not developing NASA-level or James-Bond-style logistics tech in-house, the place to start with investment has to be in systems that will give retailers access to carriers that can ship quickly, cheaply, flexibly and optimised-ly (totally a word) – both to customers and between physical retail estate. (Worth mentioning, unified view of stock is clearly the elephant in the room here – but that's a can of worms we'll open and have a rant about at a later date.)
---
Graham & Brown, for example, made big efficiency savings in their warehouse, just by cutting down on hands-on-keyboard time on the DC shop floor with intelligent, automated carrier allocation and label printing. So simple, but so impactful.
Beyond that… Carrier, delivery and demand data is absolutely vital to ensure retailers know where to put inventory, to ensure that smart decisions can be made on stock shipping and to ensure that smaller hubs can fulfil customer orders efficiently.
And as for 'why' budgets are being cut this way? Cost-efficiency, scalability and future-proofing, to sum it up.
We think that there are growing retailers – big and small – that are scared of logistics. They're scared of investing money into pallets and high vis when there are sexier, simpler problems to solve. But the ones that aren't scared? The ones that are owning it? They're flying.
But it's ok for you, the retailer, to not be an expert on the pallets and high vis. That's exactly why 43% of top retailers are planning to work closer with third party suppliers.
---
Customer story: Graham & Brown
Hear what Stacey Thurston, Logistics Direct Manager at Graham & Brown, had to had to say about her transformation work…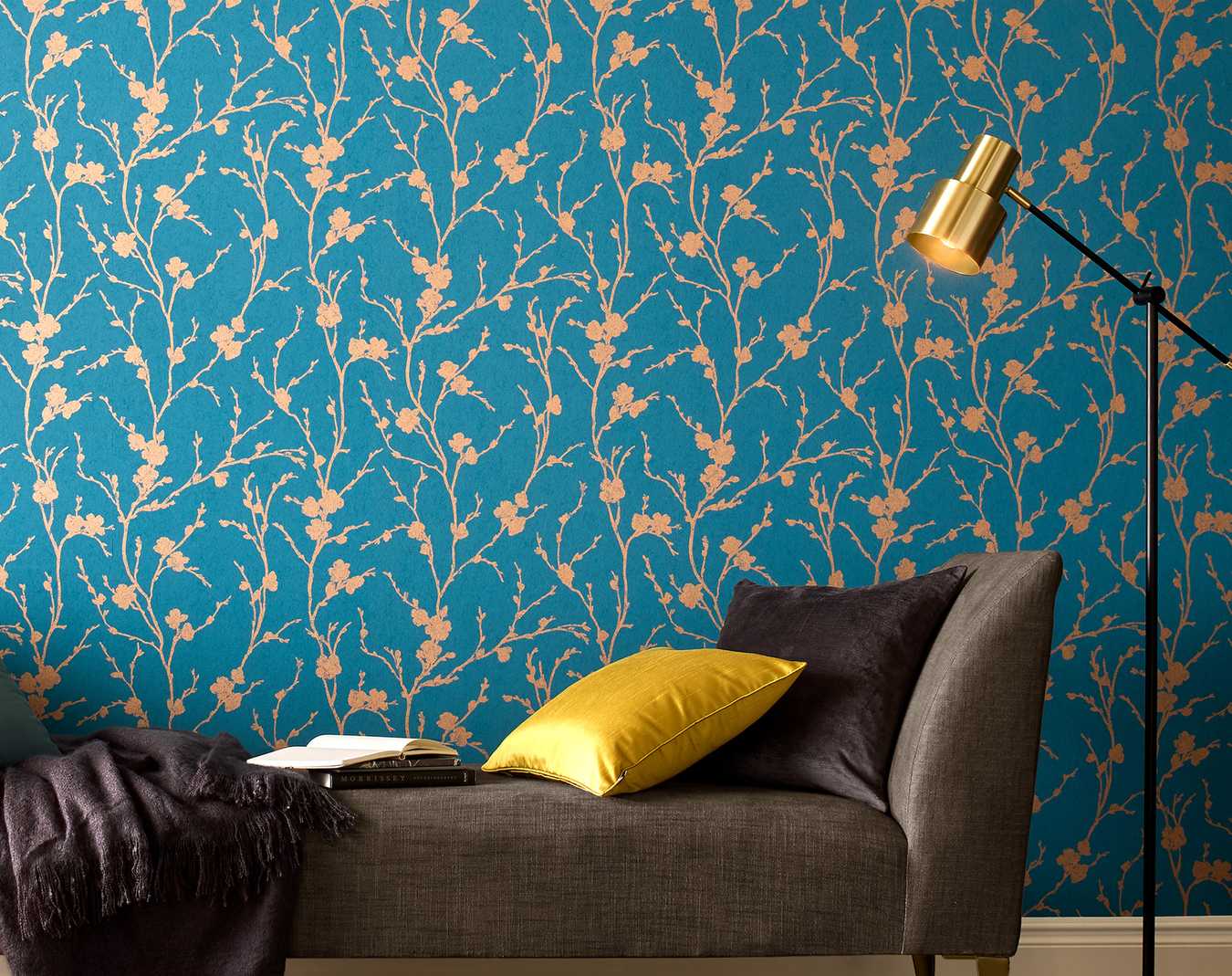 So, a final thought...
What a crazy place to be in, for the retail industry.
As we can see, it's no surprise that retail teams are split between competing digital transformation priorities. It can feel like everything needs fixing, yesterday.
That said, we're finding that the pace of retail evolution, the advances in tech and demands from the customer are contributing to the perfect storm for innovation. As usual, retail is pioneering; at the forefront of some of the most interesting applications of new technology.
As a retailer, you don't have to be expert in it all. It's not your job to know everything there is to know about third-party click and collect capacity, you don't have to worry about scraping sites for parcel tracking data and you don't have to go to sleep reciting consignment allocation rules. That's our job.
You need to focus on cutting your retail budget to suit your digital transformation plans. You need to meet, and exceed, your customer's expectation.
---
Discover more
Perfecting the customer delivery experience is a business mission; it's not just something for one person, team or department to own. Every area needs to shoulder some of the burden – and we're the experts to help.