Coming together.
The blueprint for collaborative commerce.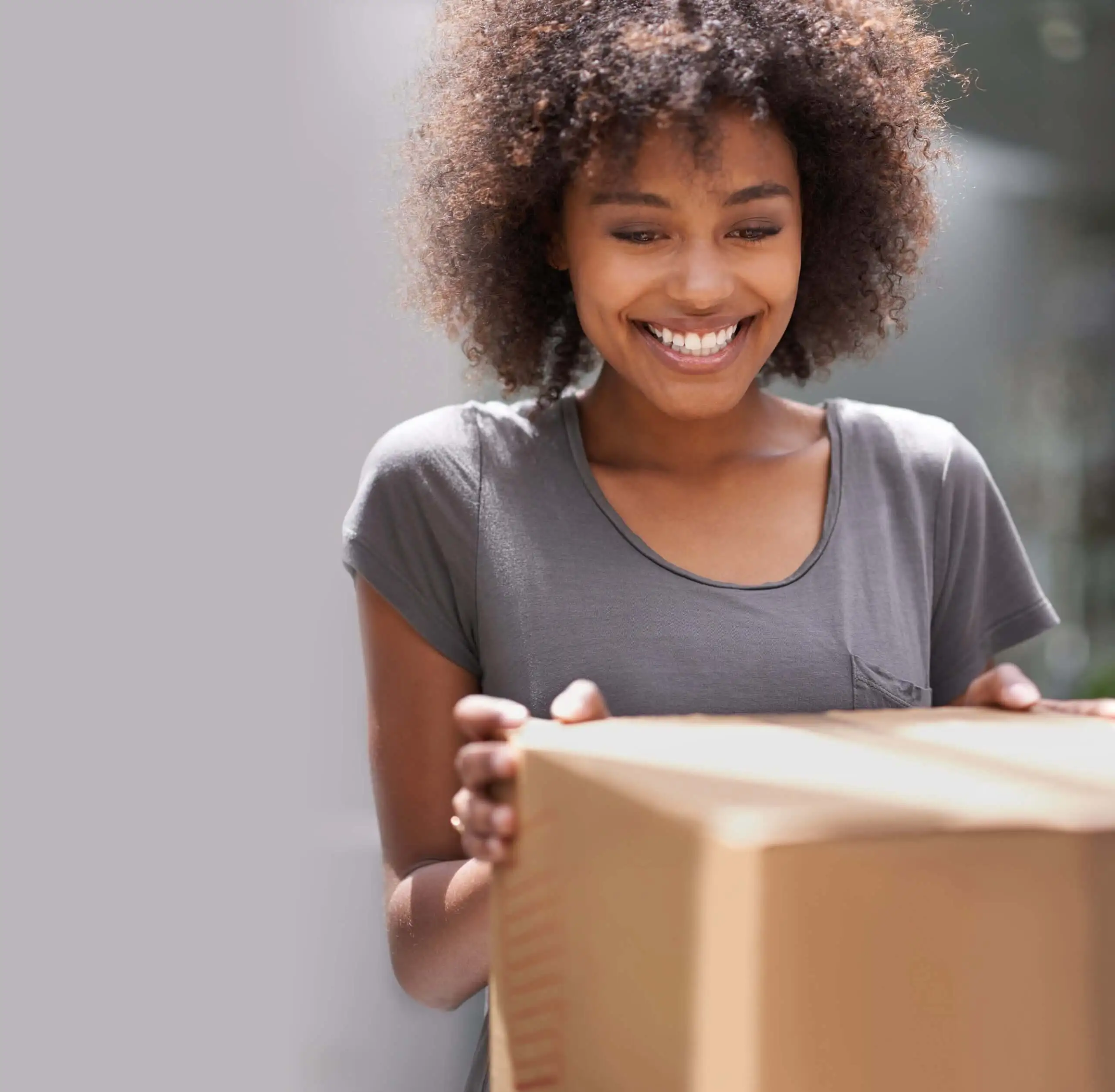 Let's talk about the last mile.
Online shopping is big business; as a senior retailer, you know that.
In fact, it'll probably come as no surprise to you that UK consumers purchase items over the web five times a month on average. Or that they spend around £30 per person, per month, online – rising to more than £110 during peak shopping times, such as Black Friday.
But does that big business opportunity always pay off for you, or for your customers?
A lot of investment has gone into driving website traffic, creating a seamless online journey to purchase and implementing a secure checkout. But, all too often, this investment is let down by the final part of the experience: delivery.
Consumers still feel there is room for improvement – so, how is your business going to respond?
That's why we're here. As the delivery experience company, we felt it was Sorted's duty to look at what frustrates consumers about current delivery standards and analyse the impact it is having on their relationships with retailers. So we've done just that, by surveying 2,000 online shoppers across the UK on their attitudes and opinions towards delivery.
---
Nearly half (48%)
of UK consumers are less likely to shop with you again if their product is delivered late.
More importantly, we wanted to ask them the million-dollar question: how can we put these problems right, to create delivery experiences that drive profit for the retailer, and satisfaction for the customer?
Here's a sneak preview – the answer lies in greater collaboration between delivery's three key stakeholders: the retailer, the carrier, and the customer. But you'll have to read on for the whole story…
---
How can your business improve punctuality?
Our report uses insights from an original survey of 2,000 UK online shoppers.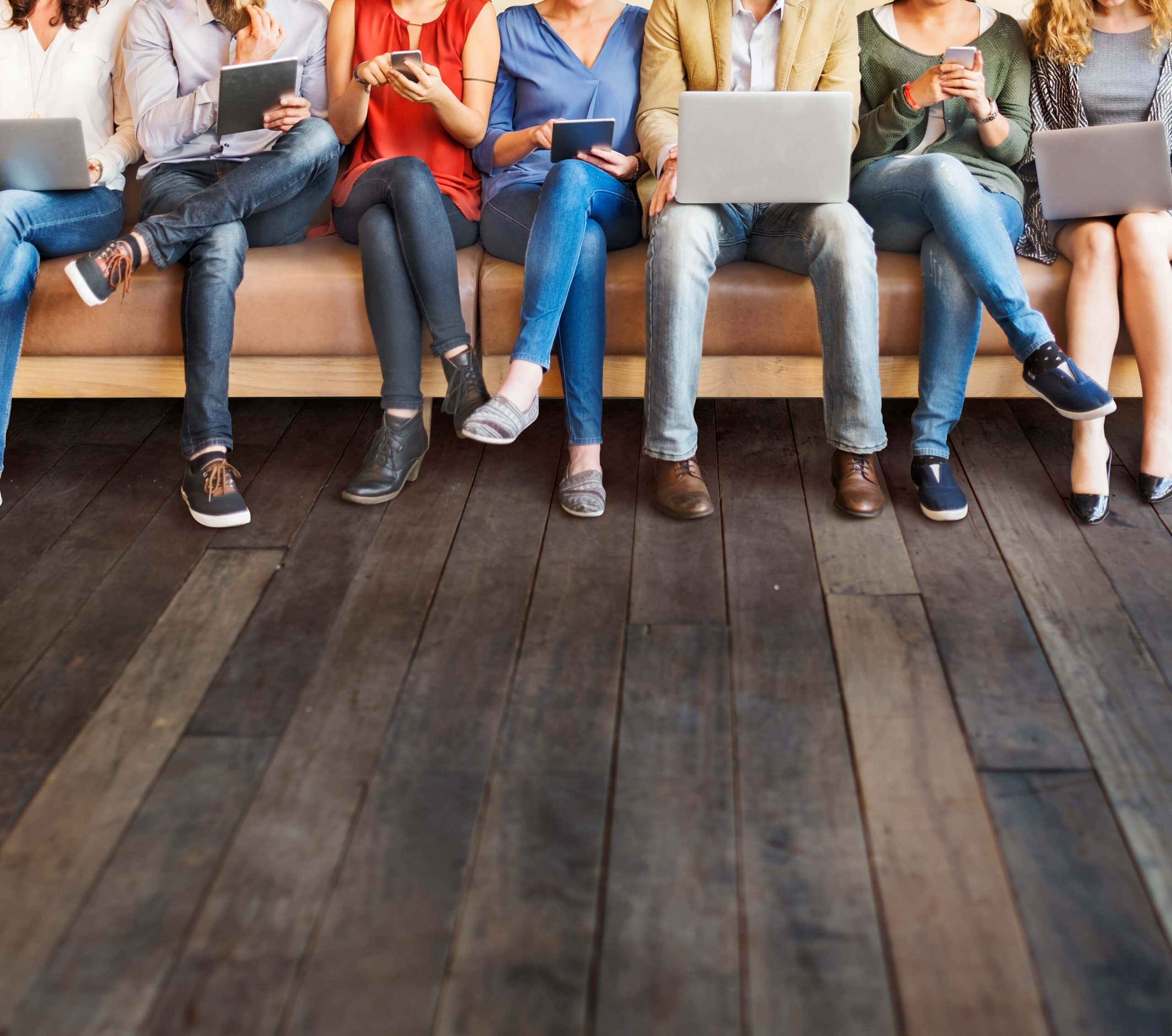 The current state of play
To know where you're going, first you need to understand where you're starting from. So we began by asking consumers what they believe are the biggest weaknesses in the current retail delivery experience.
Worryingly, nearly a third of UK consumers think delivery services are worse now than they were five years ago. So, how can we reverse this? Our survey identified four key areas where consumers want standards to be improved as a priority:
Speed.
55% of consumers value getting their items as quickly as possible.
However…
---
Nearly half
of consumers currently receive packages late – of which 38% have paid for premium delivery
4 in 10
have received orders on the right day, but outside their allocated delivery time slot
Speed takewaway tips.
Manage customer expectations about speed of delivery. Let your customer choose from a range of the best available delivery options so they can define what the perfect delivery looks like – and you feel confident you can deliver on that promise.
Choose the right carrier for the job. Carriers tend to specialise at delivering specific types of items, generally depending on their size and weight, so choose the right delivery options for each delivery. If you use a specialist, the item is more likely to be delivered on time and more cost effectively.
Work with delivery partners who are experts at delivering to your customer's postcode area. Not all deliveries are equal. For example delivering to the Scottish Highlands poses different challenges to city deliveries. Choosing a partner geared to perform at speed in a specific geographic area will make the process quicker.
Build an honest relationship with your carriers. They need to be able to tell you if their delivery service isn't right for large items or rural deliveries, for example.
---
Trackability.
More than half of consumers (53%) want to know where their parcel is in real-time, so they can keep track of when it will be delivered.
However…
---
Nearly 4 in 10
consumers have either had deliveries lost or they have never arrived
Trackability takewaway tips.
Take ownership of tracking. Consumers now expect retailers to manage the entire delivery experience and tracking is an essential part. A 'shipped' email notification and a link to the carrier's
website is no longer enough.
Be proactive. If a customer doesn't receive enough meaningful tracking information about their purchase they are more likely to contact you. That is when it becomes expensive and complicated for you and your call centres.
Use the most appropriate communication channel. If the consumer buys goods using an app, send their tracking information using an app push notification. It's more likely to be read, reassuring your customer their purchase is safely on its way.
Use simple language. When sharing tracking information, communicate in a way your customer will understand, rather than using industry jargon. Logistics companies talk about hubs and depots, but this doesn't necessarily mean anything to customers..
---
Security.
4 in 10 consumers want confidence that their items will be delivered safely.
However…
---
37%
of consumers report carriers leaving packages in unsecure places, while a fifth have had their item sent to the wrong address
More than a third
have had items left with a neighbour – but no instruction note telling them where it was
Security takewaway tips.
Provide detailed delivery options. If a customer can be specific about their delivery requirements at the online checkout stage, they are more likely to receive their purchase in person. Let your customer tell you at checkout if there is a safe place or friendly neighbour who can take their item if they are out. Enable them to decide what 'safe delivery' looks like.
Choose the right carrier for the delivery destination. B2C carriers that regularly deliver to a specific location will have local knowledge. They will also be aware of customer behaviours and will ensure a higher level of security.
Offer flexibility. There is more chance of a secure delivery if customers can change their delivery options after checkout while their item is 'in flight'.
Use emerging technology to give a detailed delivery location. For example, new technology now enables customers to give their delivery location as a grid reference. This is especially important in rural locations and new housing developments.
---
Flexibility.
Over a fifth (21%) of consumers want to change delivery locations/times after placing an order.
However…
---
A third
of consumers have had items sent back to the sorting office, even though they were at the designated location when the delivery attempt was made
Flexibility takewaway tips.
Let customers decide what perfect delivery looks like. This includes offering comprehensive personalised delivery options at the online checkout stage of the customer purchasing journey.
Offer click and collect. Expand your customers' options by making use of the growing number of click and collect networks located at shopping centres, town and city centres and railway stations. These networks have been developed specifically with convenience and flexibility in mind.
Include 'in-flight' delivery options. Some carriers now allow customers to change their delivery requirements just minutes before their package is due to arrive.
---
---
Delivery standards to strive for
Although our survey has identified four fundamental flaws that need to be fixed, we want to aim higher.
---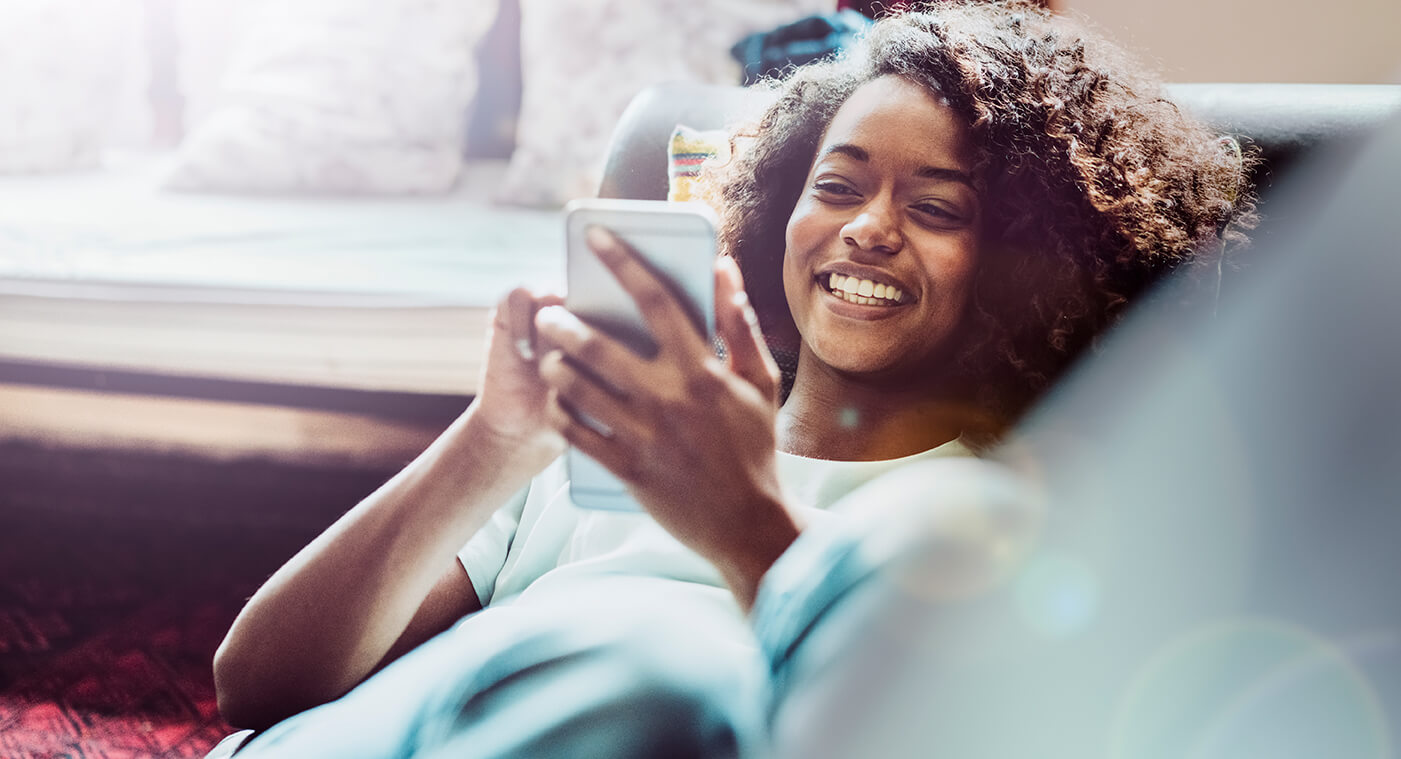 To truly keep the customer happy, your business – and your carrier and technology partners – need to help you accelerate ahead of current delivery expectations. Together, we need to be offering UK shoppers something they've never experienced before.
But what exactly is that? To find out, we asked consumers to share how they think the delivery experience should be innovated and improved, beyond just solving immediate problems.
---
70%
asked for more flexible delivery options, so they feel their life is less restricted when they're waiting to receive an online order.
59%
want quicker delivery options, to fulfil their needs at a faster rate than ever before. In fact, nearly a third are keen to sign up to an ultra-fast delivery service of two hours or less.
28%
want priority delivery options for being a loyal customer, to feel that their repeat business is being valued and rewarded.
Over a third
of customers want to receive live updates on the progress of their package during delivery.
The blueprint for delivery
Social media communications, drones, driverless cars, geo-location technologies and kerbside delivery/pick-up options were all mentioned by the consumers we surveyed when it came to describing how a more personal and agile delivery experience can be achieved.
But the true solution is less about prioritising shiny new novelties and more about relationship building; creating closer collaboration between the retailer, the carrier and the customer.
Ultimately, all three parties want the same thing: to get the product to the customer as quickly, easily and cost-effectively as possible.
Yet all too often, delivery is a series of disjointed processes, with so many points of failure and risk that it does not create value for any of these three parties.
---
Consumers are more willing than you think to share information, if it means a better delivery experience:
---
4 in 10
consumers will give you their mobile number for live update.
A third
will share all their key addresses to enable flexible drop-offs.
1 in 10
will share geolocation data to receive deliveries on-the-move.
What does great collaboration look like?
Earlier we said that the key to delivering a great customer experience is greater collaboration between delivery's three key stakeholders: the retailer, the carrier and the customer.
One thing is for sure; better delivery management technology = happier customers. It may sound simple, but finding the right partner to enable tangible change is easier said than done.
So what should you look for when choosing a technology collaborator?
Firstly, the right partner should be able to apply the principles of a great delivery experience to your individual business. Not a 'one size fits all.'
Secondly, they should have the power to not only get delivery right, but to analyse all the things that can go wrong and help automate the best possible response. By doing this, if the worst happens, any issues can be resolved quickly; customer satisfaction is protected; and no-one loses money.
Thirdly, they must also be incredibly customer-focused and ever-attentive to what the end-user wants and expects from an industry-leading delivery solution.
Finally, your chosen technology partner must be innovative enough to consider the variations and complexities involved in delivering goods – from fuel costs and congestion charges to package sizes – so you can design services that work profitably in every scenario.
By understanding the true cost of a delivery, your business can plan better, achieve greater ROI, and offer greater value to customers without having to compromise on service.
---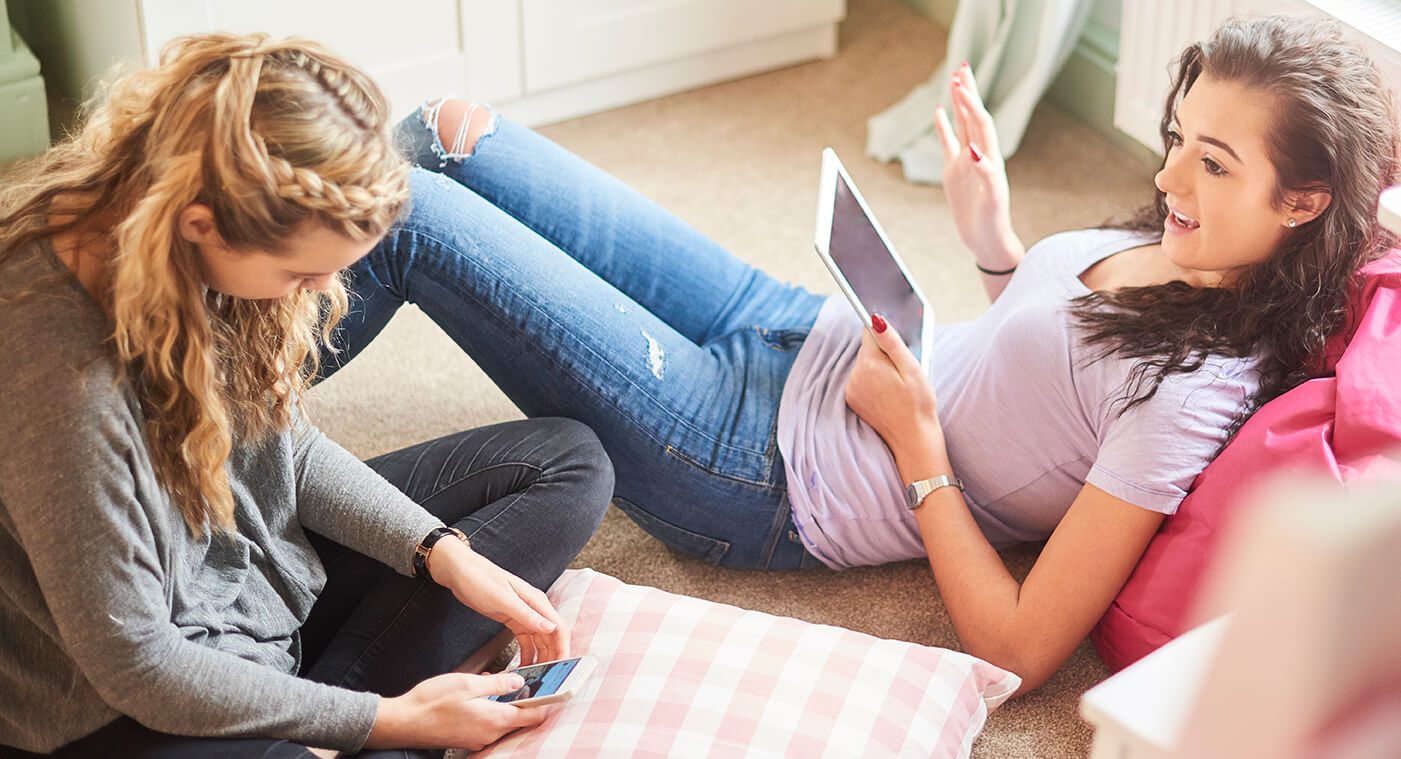 Six steps to getting delivery sorted
Step 1.
Use technology to choose the right carrier for the job. Different carriers specialise in delivering different types of items to different geographic locations.
Step 2.
Agree your company's customer experience strategy for delivery. How often will you communicate with your customers, when and through what channels? What tone of voice and language will you use?
Step 3.
Collaborate with your delivery partners. Make them a key part of the process as you develop your delivery systems and ensure they are the right people for the job.
Step 4.
Let your customer tell you at checkout stage what 'perfect delivery' looks like. Give them a comprehensive range of delivery options so they can choose the best for their requirements and lifestyle.
Step 5.
Update customers through their preferred channel, whether that's Twitter, push notification, text, email, or even Facebook.
Step 6.
Prepare for peak trading periods. Ensure your delivery experience is working perfectly, while also managing customer expectations about speed of delivery. Keep talking to customers throughout the process and ask them to shop earlier if possible to reduce the strain.
---
---
---
See what we can do for you.
One of our specialists will demonstrate how the Sorted platform can help you maximise final mile efficiency and provide a 5* customer experience.
Book a demo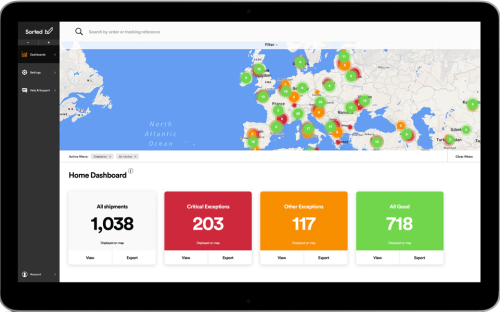 ©Sorted Group Ltd. 2017. This is a free research paper. Please feel free to share the download link with anyone you think would enjoy reading it. The information provided within this report paper is for general informational purposes only. Any use of this report or the data within this report must be credited back to the source. We have made every effort to ensure the information contained in the research paper is accurate at the time of publication but there are no representations, expressed or implied, about the completeness, accuracy or reliability of the contents of the research paper.
---