Sorted fact file:
Cutting costs with smart allocation
What's the challenge?
As costs rise across the board, retailers are honing in on parcel postage costs to save money in the last mile delivery stage.
Parcel allocation is one area many retailers are looking to ensure budget efficiency.
---
How does that impact costs?
When retailers are paying for each consignment they ship, every penny shaved off the cost per label counts.
---
When is allocation not 'smart'?
If a retailer doesn't have smart allocation capabilities, then allocation is often done in a more rudimentary way. This is likely to be direct carrier integration where the retailer has done extensive technical development work to build a one-to-one link into the carrier's system. Here, a consignment or shipment is automatically allocated directly to one specific carrier, regardless of size, weight, dimensions, destination or cost.
What is smart allocation?
When some carrier management systems use basic logic to put consignment A with carrier B, some systems (using more advanced algorithms) are smarter about allocation. This logic could be in layers, like this:
Availability
Which carriers can actually commit to delivering against their promises?
Blocking logic
What rules are in place that need to be taken into account? E.g. 'don't deliver via CarrierX on weekends' or 'give next day traffic to CarrierZ'.
Cost
That's the bottom line. What service is most cost-efficient?
The mission objective is to find a carrier that can deliver to promise, within the retailer preferences, and for the very best price possible.
The results?
Failed delivery attempts are reduced
Trailers are filled efficiently
Carriage costs go down
---
What metrics can retailers monitor when they're looking to optimise carriage costs?
Trailer fill or % utilisation
Claims, damages and losses
Consignment profile - weights & dimensions (utilisation against standard agreement)
'On time, in full' (OTIF) delivery success rate
Right first time delivery
---
How do retailers set up carrier management that can accommodate smart allocation?
---
With multiple carrier management providers in the market, it's good to review the one that best suits your needs. Some, like Sorted, have built a full Delivery Experience Platform that puts smart allocation at the centre of the offering.
When a supplier is sourced, there is naturally a lot of due diligence that goes into signing a contract with a tech provider, especially when the tech powers a mission-critical operation like warehouse and delivery. That said, the right supplier will work in partnership and will ensure you're supported throughout the process.
Which retailers are taking action over parcel postage costs and carrier management?
3PL saw a 200% increase in productivity, as well as a 1.2 point NPS rise when carrier management improved.
Read the story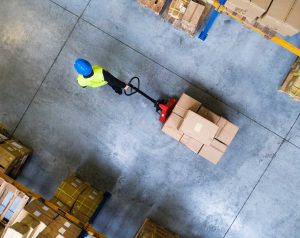 Party Delights saved costs and mitigated risk in their warehouse and carrier operations.
Find out more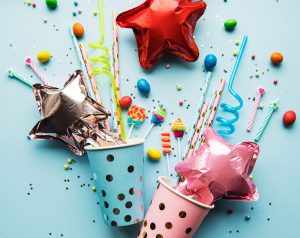 Wincanton say that their retail customers, regardless of maturity, see a big difference in the efficiency of their delivery management.
See how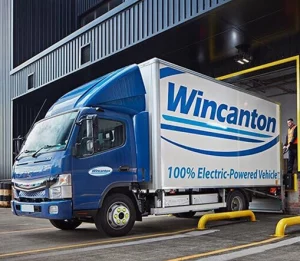 Some stats on costs relating to carrier management.
78% of consumers wouldn't shop with a brand again after a bad post-purchase experience.
Only 18% of retail leaders believe there is significant room for improvement in the post-purchase experience. In contrast, 83% of consumers see substantial potential for enhancement in the post-purchase process.
85% of consumers are either not, or only somewhat, confident that online deliveries will arrive on time or undamaged.
---
Download a PDF of this page
Simply enter your email address to receive a PDF version of this fact file directly to your inbox.
---
Want to hear more?
Get in touch to discuss your buget effeciency goals, or to hear about how smart allocation might work for you.