Try before you buy
To help customer service, carrier and ecommerce teams prove the value in post-purchase tracking software, we've created a simple 60 day FREE trial package.
Product Info
Sorted's shipment tracking engine aggregates and enhances all of your delivery and returns tracking information in one place. You can keep customers informed and engaged with automated branded updates, monitor performance and proactively resolve escalations.
Read the product info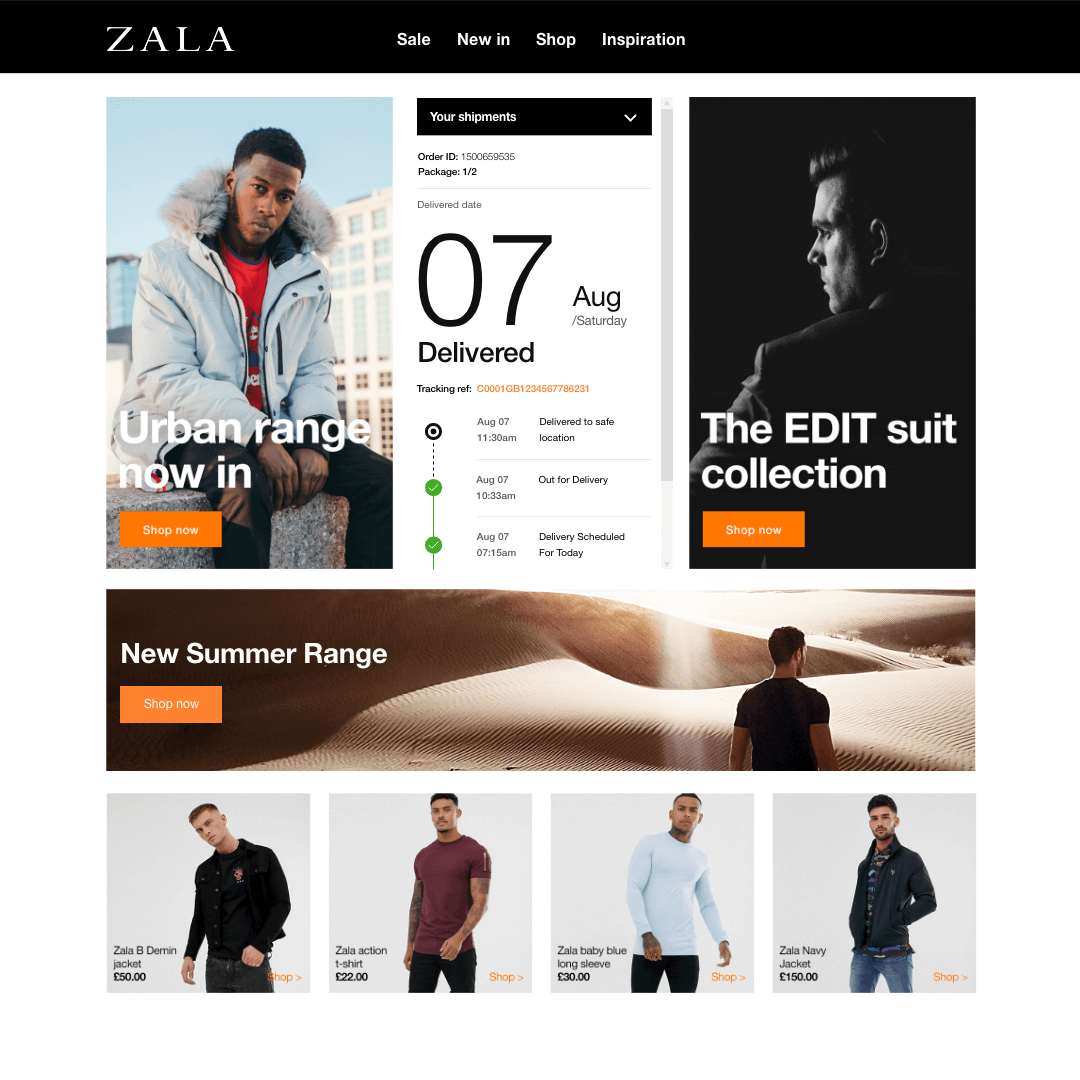 What you get
---
Register shipments via your chosen method
4 email templates per shipment: 3 happy path & 1 unhappy path
Live delivery performance dashboard
Tracking set-up for up to 3 carriers
Branded Tracking Page
Access for up to 10 users
---
The process
1) We'll jump on a demo with you and work through some discovery questions to determine your use case(s).
2) We'll mutually agree the success criteria for the trial.
3) You'll enter a 10-day set-up period.
4) We'll test everything to make sure it works and agree the trial start point.
5) You enter the 60-day trial, and we'll have regular check-ins to measure the progress against the success criteria we agreed.
You make the final decision.
The timeline
You'll get a walkthrough of the product, deep dive into your challenge areas and prioritise your use cases
We'll then work with you to define and agree your success criteria
10 day set-up and testing period
You'll get a session with our Pre-Sales team to capture your carriers, users and walk-through templates
 We'll ensure your users are able to use the trial package and commit to a go live point
Your 60 day trial begins
We'll schedule weekly meetings with you, and we'll help you track progress against the agreed success criteria
We'll both share the metrics we've collected and then we will help you to evaluate your business case to purchase Sorted
---
Leave your details
Our team will be in touch to confirm your eligibility and get you up and running
---
Requirements
Your can choose up to 3 carriers that already exist on platform. We will walk you through the list and answer any other questions you may have.