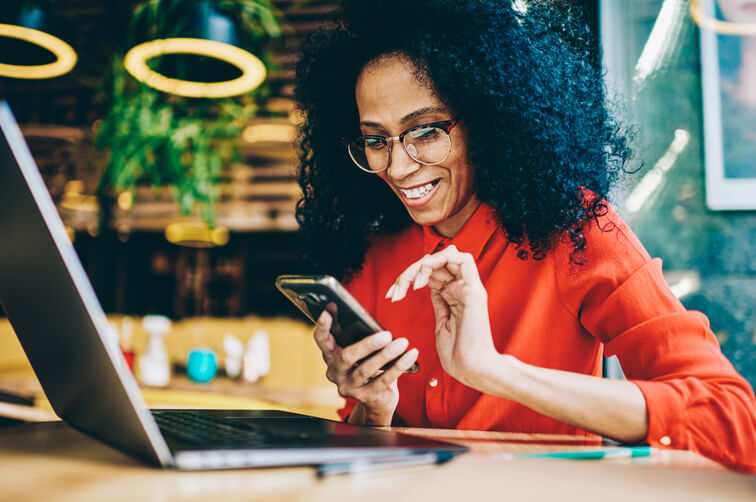 These days, even daring to look at what the future might hold has become something of a danger sport. Turns out there's nothing quite like a pandemic to radically re-calibrate predictions and expectations for the road ahead. Who knew.
However, though it may not be clear what the coming years will look like at a general level, there are specifics we can take a fairly accurate stab at. One of these, is how customer experiences are likely to shift as the months and years progress. Covid-19 notwithstanding.
FIRST… A QUICK LOOK AT THE CURRENT ENVIRONMENT
Before we can surmise as to probable upcoming trends in customer experience provision, we need to look at where we are now.
We are now at a point where opinions on Brexit are largely irrelevant. The UK is outside of the EU and our trading relationship with the bloc is different. However, the switchover has not been seamless. Since January 1st there have been numerous incidents of roadblocks at the borders and packages arriving late or not at all. Those that have arrived on time have often been hit with additional charges. Unsurprisingly, this has impacted the customer experience and is something retailers and carriers will have to mitigate going forward.
And then, of course, we have the pandemic. Footfall in UK stores is down around 40% from pre-COVID levels and a similar percentage of shoppers now report that they expect to shop online for items they would have previously bought in store over the next one to two years.
Unsurprisingly, this has sharpened the focus on deliveries. 87% of online shoppers say being kept informed is the most important delivery factor to them, and there was a quadrupling of complaints regarding online deliveries from mid-March to mid-April 2020 alone.
On a more poignant level, and a statistic online retailers will want to be aware of, just over a third of people now claim that receiving a parcel has become the highlight of their day.
A BETTER DELIVERY EXPERIENCE
If one in three people now derive their most pleasure in a 24-hour period from the parcel that drops onto the doorstep, it seems only right that this is where we start our look at upcoming trends.
Let's start with a certainty to begin with. If receiving a parcel is the daily highlight for a third of Britons, demands and expectations regarding receipt of said parcels will only increase. Whereas only a short time ago tracking deliveries in real time was a titillating luxury, in most cases, it is now industry standard. In short: customers have high standards.
2021 will see customers acquire greater control over their parcel journey as more delivery options become normalised. This will include the likes of specific days and timeslots, ship from store and Click & Collect from convenient location. But, of course, retailers should only make delivery promises they can keep. And when things go wrong, customers expect real-time parcel tracking updates.
The increase in order volumes, paired with higher customer expectations, will also make automated tracking and post-purchase communications a necessity. Both tools reduce the need for customers to contact retailers directly (lowering WISMO calls) while protecting brand loyalty and consumer confidence.
---
Key takeaway.
As more delivery options become normalised and customer buying habits stablise, customer expectations will increase. The time is now for retailers to be offering automated tracking services.
A GROWTH IN MULTI-CHANNEL SERVICING
As so many retailers won't be able to welcome shoppers into their physical stores in a normal way for the foreseeable, there will a continued drive in 2021 towards creating immersive online experiences for customers. Powering this drive will be multi-channel servicing.
By using branded multi-channel communications across the various social media platforms, as well as through retailer owned websites and apps, retailers can offer an enhanced cross-platform digital experience. This of course means placing increased emphasis on the digitisation of all processes – both customer-facing and internal.
Retailers must beware though, while customers may accept that service levels will differ between channels, they will expect that communications remain consistent across each. A channel-agnostic view of how consumers engage with brands is emerging. And, across all channels, customers expect connected, timely updates with first contact resolution.
As shopper demand for a consistent level of experience intensifies – regardless of channel through which the retail is accessed – they will begin to shun retailers who are unable to deliver a seamless, connected brand experience consistently.
This isn't mere conjecture either. In their 2020 report, PWC shared that the number of companies investing in the omni-channel experience has jumped from 20% to more than 80%. Furthermore, Adobe recently revealed that companies with the most robust omni-channel customer engagement strategies enjoy a 10% Y-O-Y growth, a 10% uplift in average order value, and a 25% increase in close-of-sale rates.
---
Key takeaway.
Customers today want and expect seamless, connected updates on their deliveries across whichever engagement channels they choose. 
THE MOBILE CX TAKES POLE POSITION
Retailers have been working hard in recent years to optimise their mobile customer experience and this is set to reach new heights in 2021. As so many of us have been sat at home for so long, those little rectangles are being looked at a lot more than usual.
Results compiled by Stat Counter show that 52% of all internet traffic now comes from mobile. Not only are fewer people using desktop to browse but the number is in steady decline. This is producing very real consequences for businesses who are neglecting their mobile customer experience. For example, digital lead generation, Sweor, recently revealed that 57% of customers won't recommend a business with a poorly designed mobile website. Moreover, if a website isn't mobile-friendly, 50% of customers will stop visiting it, even if it's a business they like.
This is where apps shine. Shoppers want to discover, buy, track and return at the tap of a button. Being able to embed a dynamic checkout, tracking and customer service touchpoints into a fully mobile optimised site or branded app ensure total control over how your brand is exposed to your customers.
---
Key takeaway.
With most internet traffic now coming via mobile, retailers must invest in enhancing their mobile customer experience – including the post-purchase journey.