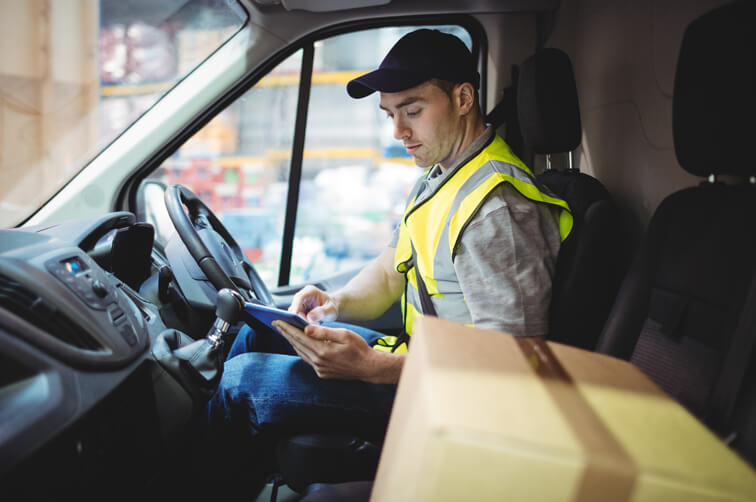 The full value of ship from store has often been overlooked. But when COVID-19 created huge disruption, customers were forced online. Now, there's a new breed of 'I want it, and want it right now' customers demanding convenience and speed when they can't hit the high street – the perfect storm for retailers.
Despite years of innovation, there's a blur between online and in-store services, and retailers are looking for ways to re-think and connect the two to keep customers happy. The traditional high street is in need of a new lease of life and a much-needed competitive edge in the battle against ecommerce.
For brands that have been able to pivot and change their delivery model throughout this year, ship from store has proved a powerful retail tool, offering a slick customer experience and a streamlined supply chain. A secret weapon for retailers to effectively re-think their traditional estate, by using stores as mini DCs to tackle the challenges that COVID-19 hit the retail world with this year.
With loads of new online shoppers unlikely to return back to stores any time soon – retailers must innovate to meet a new world of expectations and give them the best customer experience. So, what does this mean for store space?
IF YOU CAN'T BEAT THEM, JOIN THEM
According to this research, 29% of consumers say they now shop more online than in person, and 90% prefer home delivery over a store visit over the next six months.
With the home delivery and Click and Collect market expected to double at the expense of purely in-store retailers by 2025, there is a new battleground brewing – the high street needs to find a way to claw back the competition.
Retailers of all shapes and sizes can use the ship from store model to extend the lasting legacy of convenience driven by the pandemic. Satisfying the needs of even the hungriest of retail addicts while making the most of local venues, knowledge and retail space, with ship from store it's a win-win. But our much-loved high street stores weren't designed with ship from store in mind, so they must evolve to hit the mark as mini DCs.
MAKE OR BREAK
For ship from store to work, retailers must have total faith in their supply chain – from distribution processes to delivery networks. Delivery networks that get our products from A to B need to evolve to figure out the best pick-up and drop-off routes that work for each location and store network.
From in-store staff duties right through to the delivery route for the lorry driver, changes will need to be made to the current high-street model. Using the same routes and processes used by a national distribution warehouse won't translate well for ship from store.
A real-time view of stock could be the make or break of a ship from store model. The key to a smooth-running supply chain is inventory accuracy. With poor visibility of stock levels, it could mean bouncing orders or products from store to store – a guaranteed way to rile customers when parcels are delayed, or even undelivered. With clever tech, retailers can get an accurate view on which stock is where, which stores can fulfil orders and meet customer promise.
In fact, ship from store will help brands manage stock levels and maximise sales, as they don't have to buy as much product for online, if they've got the power to use stock tied up in shops.
BACK TO THE HIGH STREET
Although ship from store provides huge potential for retailers, this model is only part of what needs to be a wave of innovations to boost the shopping experience.
As customers remain click-happy with their online shopping routine throughout the pandemic, a spruce up of the high street store is essential to make it a centre point for innovation and experiential initiatives. Retailers need get creative to provide irresistible offers and incentives to tempt customers into store.
Ship from store is laying the groundwork for retail in 2020 and beyond as it's about more than just getting through a pandemic and supporting the surge of online convert shoppers – it's an evolution of the retail model and how the customers want to shop. With this seamless blend of online and physical space – every retailer should be all aboard ship from store.