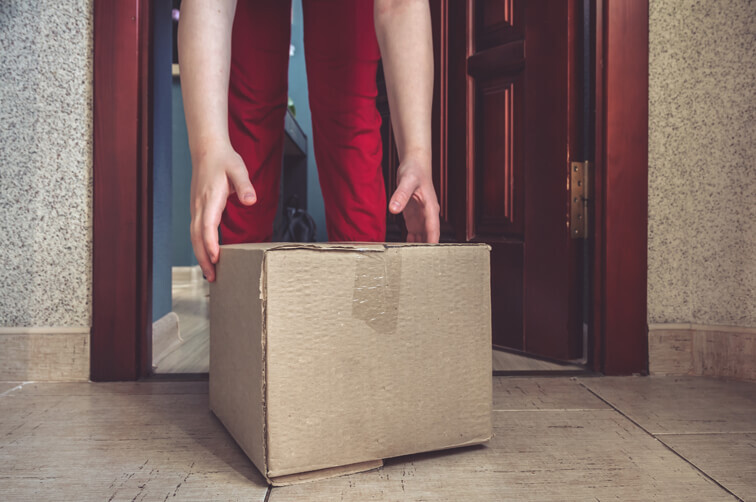 Retailer responses to the pandemic are evolving quickly and under pressure. But the 'paper the cracks' approach can be too short-termist when there are bigger issues at play.
We know the coronavirus outbreak has been cataclysmic for the industry – retail resilience is critical, as we're all forced into transformation.
Huge amounts of time, money, effort and resource is being hauled into pandemic planning, but there's a risk that we're deaf to other knocks on the door. Brexit hasn't gone away. Neither has the pressure from environmentally-aware shoppers, or consumer demand for online speed and convenience.
There's an opportunity here. The first half of 2020 has been a huge test, giving us the rare chance to uncover operational strengths and vulnerabilities in a way that we've never seen before – it's concentrated and intensive risk identification.
And, as plans have gone out of the window and speedy changes are being made to respond to the global health crisis, we need to make sure that the decisions we're making are as future-fit as they are short-term fix.
So we should take lessons, and balance the considered approach with the need for rapid innovation. Juggling this juxtaposition, in which key areas are retailers struggling?
STAFFING
Keeping operations running is one thing, but keeping staff on side is another.
Naturally, your priority will be keeping your people safe at work, but the step beyond that is making sure they feel looked after and valued. This is especially true for warehouse staff, when shifts are already long, tiring and sometimes lonely.
The shorter-term fix is the PPE, the handwash stations, the socially distanced canteen and the reduced staff numbers. The bigger picture fix is the communication, the internal staff engagement and the mental health support.
When the employer is asking a lot from staff, they need more from their employer in return. And the way you treat your team now will make or break their attitude in the longer term – manifesting itself in loyalty, retention and productivity.
ECOM OFFERING
Predictions from many analysts suggest that current levels of online shopping are likely to stay, or even increase. New habits have formed, shoppers are reluctant to return to store and people are at home more often to receive parcels.
The plaster over the wound for business protection, for many, has been temporary store closures during lockdowns – a decision that was out of the hands of the retailers themselves. In the 'new normal', as high streets slowly start to lift their shutters again, what will the long-term switch need to be? If retailers are seeing ecommerce levels plateau at all new heights, the bricks and clicks model needs to change.
By enabling ship from store (SFS), similar to the set up at Farfetch, retailers turn their store locations into mini-DCs. Shops, and the stock that sits inside them, form a previously untapped network of ecommerce potential. Never truer, now we're seeing perfectly good stock gathering dust behind closed doors, and consumers tapping away, adding to baskets online.
So ecommerce changes during the pandemic will need to stand the test of time, making sure omnichannel retailers are future fit for whatever peaks and troughs may hit physical shopping in the coming months.
STOCK AND STORAGE
We're running out of space. That's the top and bottom of it.
When the supply chain is disrupted and demand and distribution patterns are fluctuating, stock builds up and storage runs out. The knock-on effect of a summer 'unsold' is huge, not to mention the supply chain disruption from overseas sourcing for later in the year. Looks like we'll all be wearing sun hats in the snow this winter.
There are stories emerging of retailers taking innovative steps to store and preserve stock – including Company Shop Group, who are reducing food stock wastage by partnering with the UK's longest indoor ski slope as cold storage.
For some retail areas, the solution might be flash sales or short-term holding for surplus stock. Fashion is one of the main areas struggling.
Harrods has announced a ground-breaking outlet pop-up at Westfield, and Gucci has gone 'seasonless' – just a couple of the brands making moves to prolong stock shelf-life.
But, longer term, the backlog is unmoveable and unsustainable. Better stock mobilisation is critical – and the solution might lie in store estate.
Returning to the point on SFS, hyperlocal fulfilment isn't just about making the most of store facilities, it's about making the most of logistics operations too. It cuts down picking and packing time, it reduces DC dependency and it means SKUs can be moved more efficiently.
Plus, it's greener; with stock moving through territories and through customs in bulk to supply each store, rather than by parcel to supply each customer. Travelling fewer miles in the final mile is positive for the environment too.
DELIVERY AND FINAL MILE
According to ONS figures, April saw the highest proportion of online spend on record. Ecommerce has rocketed, warehouses are strained, carriers are maxed out and customer contact centres are overwhelmed. The short-term fix for many brands has been to strip back and streamline operations, limit delivery options (goodbye Click & Collect and next day) and put general 'delivery delay' notices on the site.
What a catastrophic change for consumers who are so used to immediacy of delivery, or so accustomed to getting regular tracking communications when they shop with your competitors.
Cutting out delivery options and reducing delivery tracking transparency is one of the most 'quick fix' quick fixes you could ever quickly fix. Conversion may well suffer if personalised delivery options aren't offered, and NPS will suffer if customers aren't kept up to date with their delivery status.
So pandemic-fuelled business changes should put thought into post-purchase tracking and delivery status communications. These are actually pretty simple things to implement, and act as both the short-term and the long-term solution for spikes in WISMO (where is my order) enquiries.
---