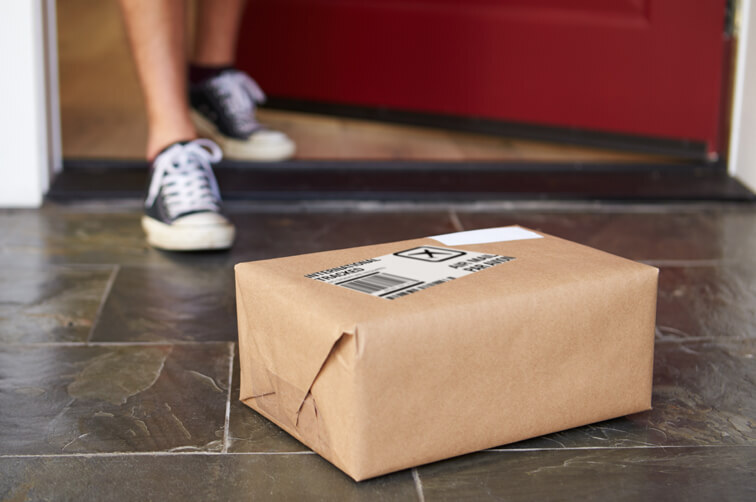 Underpinning everything that can be offered in both front end and back end operations, the tech team is often the enabler of innovation and change for most ecommerce retailers.
As a two-sided coin, with great power comes great responsibility. These same teams are always stretched, shared resources – and juggling priorities from across the business can sometimes result in other departments being forced to progress projects at slower pace than they would perhaps prefer.
Delivery offering is a high priority for 'customer serving' teams (such as marketing and ecommerce looking after the checkout, warehouse and logistics doing the shipping, or the customer contact centres tracking deliveries in the final mile). In fact, a study by Amazon found that 66% of consumers will opt for a retailer that has better delivery choices – so there is no debate that there's critical need to these teams to align people, tech and data to ensure customer offering is right.
But every new delivery option, carrier integration or service update needs IT.
So, how do you improve carrier options without relying on IT resource?
READY TO SERVE THE WORLD; THE BENEFIT OF OPTIONS
The warehouse may be wondering about single carrier vs. multi carrier strategy (where savings on integration costs can be between £10k – £20k), but the ecommerce, marketing, CS and CX bods are most concerned with the variety of offering at the checkout and the service in the final mile.
High converting checkouts merge accurate, convenient delivery options with customer choice – and loyalty is directly linked to customer satisfaction (over 50% of shoppers say they'll switch to a competitor if they have a bad experience). Using convenient delivery options to convert customers, keep promises and deliver a connected experience has a very real ROI – with a recent Zendesk study finding that 75% of customers are willing to spend more when buying from companies that give them a good customer experience.
Operationally – having a variety of delivery options to use (or fall back on) has been a life saver for many retailers and brands during the period of disruption caused by Brexit and the pandemic.
Being flexible with delivery offering can only be done if agile tech allows easy management of carrier services, without the risk of over-reliance on busy tech teams.
WHAT TOOLS EXIST TO HELP ME IMPROVE DELIVERY OPTIONS AT CHECKOUT?
With clever delivery management technology, now marketing, CX and warehouse teams can access all the carrier services they need. The best bit? It takes one single integration from the IT team.
Delivery and carrier management platforms put the power in the hands of customer serving teams on the ground, connecting customer need at the checkout with operational capability in the warehouse. Reducing reliance on IT means teams are freed up and completely in control of the connected customer experience – and connections are more important now than ever.
Find out more here about dynamic delivery options in the checkout, or carrier and delivery management in the warehouse.
---