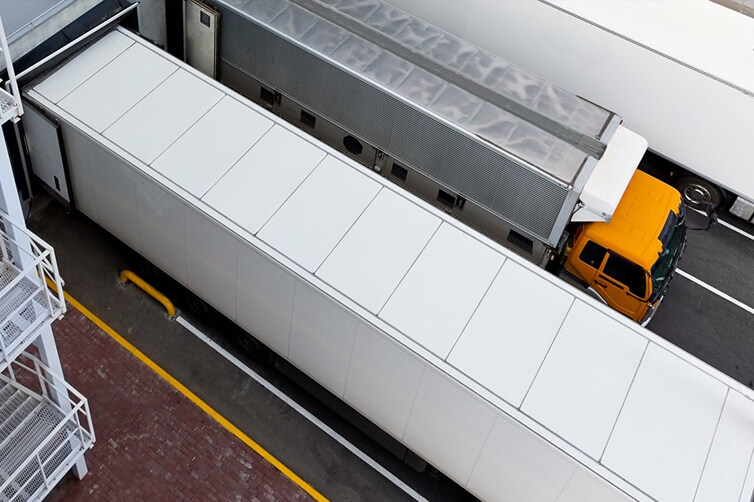 For the warehouse manager, logistics director or head of operations, carrier shipping performance is a daily marathon (often ran over hot coals, whilst being chased by dogs). You'll likely be keeping an eye on cost to serve, delivery promise, first time delivery success, and carrier surcharges – while avoiding dreaded calls from the customer services manager, about disruption in the carrier network. (Side note: you don't have to wait to hear about delivery issues from customers – it's really easy to be proactive with delivery tracking).
But, as a retailer expands into new markets and territories, these performance metrics become a concern for the rest of the business too. When demand and ecommerce volume grows and warehouse operations mature, carrier management strategy is one of the first and major risk reviews that should take place. Choosing between a single carrier or a multi-carrier approach is a crucial decision that directly impacts risk management and customer satisfaction.
In this blog, we will explore the drawbacks of a limited carrier provision and highlight the benefits of switching to a multi-carrier strategy.
Why is single carrier shipping risky?
A single carrier operational set up, or limited carrier service offering, is inherently risky (and is definitely not very customer-centric).
Here are 5 drawbacks to relying on a single carrier:
1. If they go down, you go down
If you put all your eggs in one carrier's basket, and that carrier faces any disruption (due to tech failure or extreme weather, for example), you're scrambled. No service, no shipping – and no carrier should be your single point of failure.
If you're negotiating rates with one carrier, you're not negotiating at all – they know you need them more than they need you. Maintaining margin can only be done if you have a strong position in commercial conversations. And for that, you need smart data and an armoury of alternative services.
3. No optimisation of service type
Highlands and islands, or next day delivery for pre-10pm orders… with just one carrier, service offering is limited and there's no ability to be smart with parcel routing. Intelligent, automated allocation doesn't have to be black magic (we've got a step by step in our playbook, here).
4. Customers crave choice
It's a major risk if your parcel delivery offering doesn't support carrier flexibility at the checkout. Customer experience is crucial – and, to help the Marketing team convert, delivery offering has to be well-aligned to warehouse capability. If the web front end isn't aligned to the back end fulfilment rules… disaster is imminent.
5. Nobody likes a full warehouse floor – or broken customer promise
Issues internally with picking and packing can cause missed carrier departure times. Mistakes happen – but, with no real carrier-driven issues, the warehouse is to blame for not delivering on customer promise. This can lead to stock build up, disruption of process and reduction of warehouse floor capacity – not to mention unhappy customers (and unhappy customer service teams). Flex is needed, so other services are on hand as plan B.
As the oracle of everything delivery management related, the business looks to the warehouse and the operations team to deliver a carrier management strategy that is both flexible and financially sound. That's hard to do with just one partner, especially when you could tap into a market that's growing exponentially.
The rewards of multi carrier shipping
The benefits of multi-carrier management are very far reaching, but here are 5 big rewards to mention:
1. Order cycle time protection
Business continuity and output velocity can be maintained if the risk of carrier downtime is mitigated. One large fast fashion brand had downtime to the value of £50,000 when they were unable to ship for just one hour. Not good for customer promise, either.
2. More power for commercial conversations
If you have options for fulfilling deliveries, volume splits can be used as a negotiation tool for rate card conversations.
One carrier can't deliver to the world. If a retailer has sights set on nationwide or international expansion, more carriers will enable growth in different territories
Dangerous goods, high value luxury, electronics, inner-city, remote residential – your service arsenal should be packed with options for specialist delivery.
As soon as there's a sniff of carrier performance dropping, whether it's longer term change or in direct response to a severe and short term issue, there are fall backs to ensure customer promise is kept.

Grow with a carrier management system
A CMS can have major and immediate impact on warehouse and logistics operations – as well as the wider business offering as a whole.
As ambitious plans and roadmaps are laid down, for growing retailers of all shapes and sizes, the warehouse should be seen as a leader of growth rather than a blocker.
By embracing a multi-carrier shipping strategy, your business can unlock these benefits and be competitive in the market. With the ability to protect order delivery times, strengthen negotiation positions, facilitate agile expansion, offer specialised services, and proactively address carrier performance issues, you can set the standard for delivering exceptional customer experiences and driving sustainable growth.