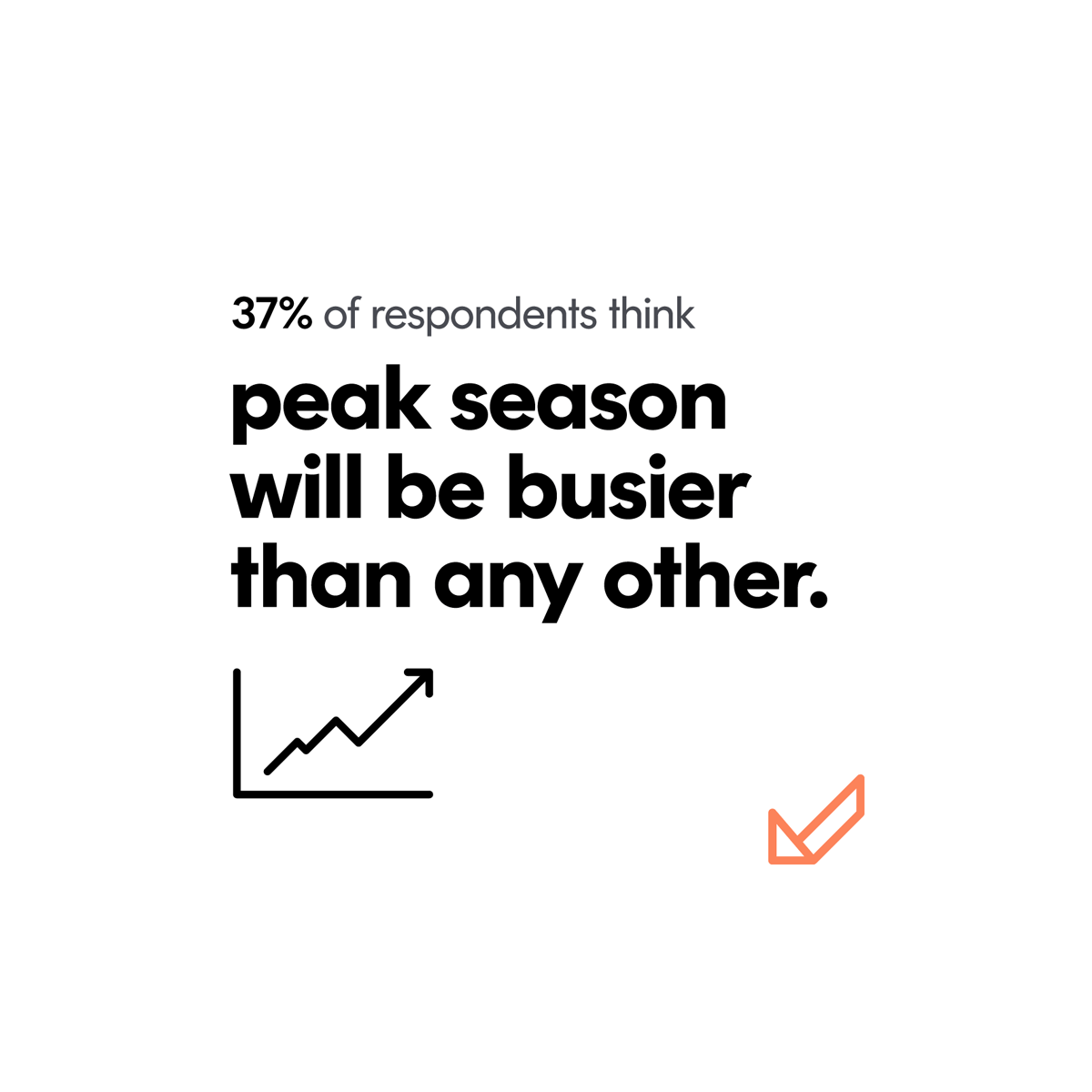 This year has been yet another unpredictable time for retail, with lower staff numbers (linked to covid, in part) causing ongoing issues, coinciding with inflation at its highest in decades. Every penny counts, and every resource efficiency will have a big impact. 
Find out how these issues may impact retailers during 2022's peak season.
---

Set your New Year's resolutions now
Despite the challenges, retailers can still capitalise on the rise in purchases effectively by implementing post-purchase software. Soften the incoming flurry of customer purchases, by offering proactive delivery comms and reducing WISMO queries.
By keeping your customers informed every step of the way through delivery communications, brands can ensure higher customer satisfaction levels and lower WISMO queries. That means less strain on customer service staff – ideal while staffing rates are low.
Some retailers are already going down this route, with 47% of retail leaders planning to provide customers with more self-serve information on their orders.
Carmen Carey, CEO of Sorted, said, "Ensuring proactive measures are in place, including regular customer communications regarding delivery status, will provide a strong line of defence in preserving a positive delivery experience."
---
Carmen continues, "At a time where inflation is soaring, competition is high and brand loyalty can be fragile if not actively managed, going the extra mile on customer engagement is key. With the right data and customer service tools, consumers can be kept happy while retailers reap the benefits of efficient and cost-effective operations. Preparation and investment now will help ensure a great peak experience for the future."
---