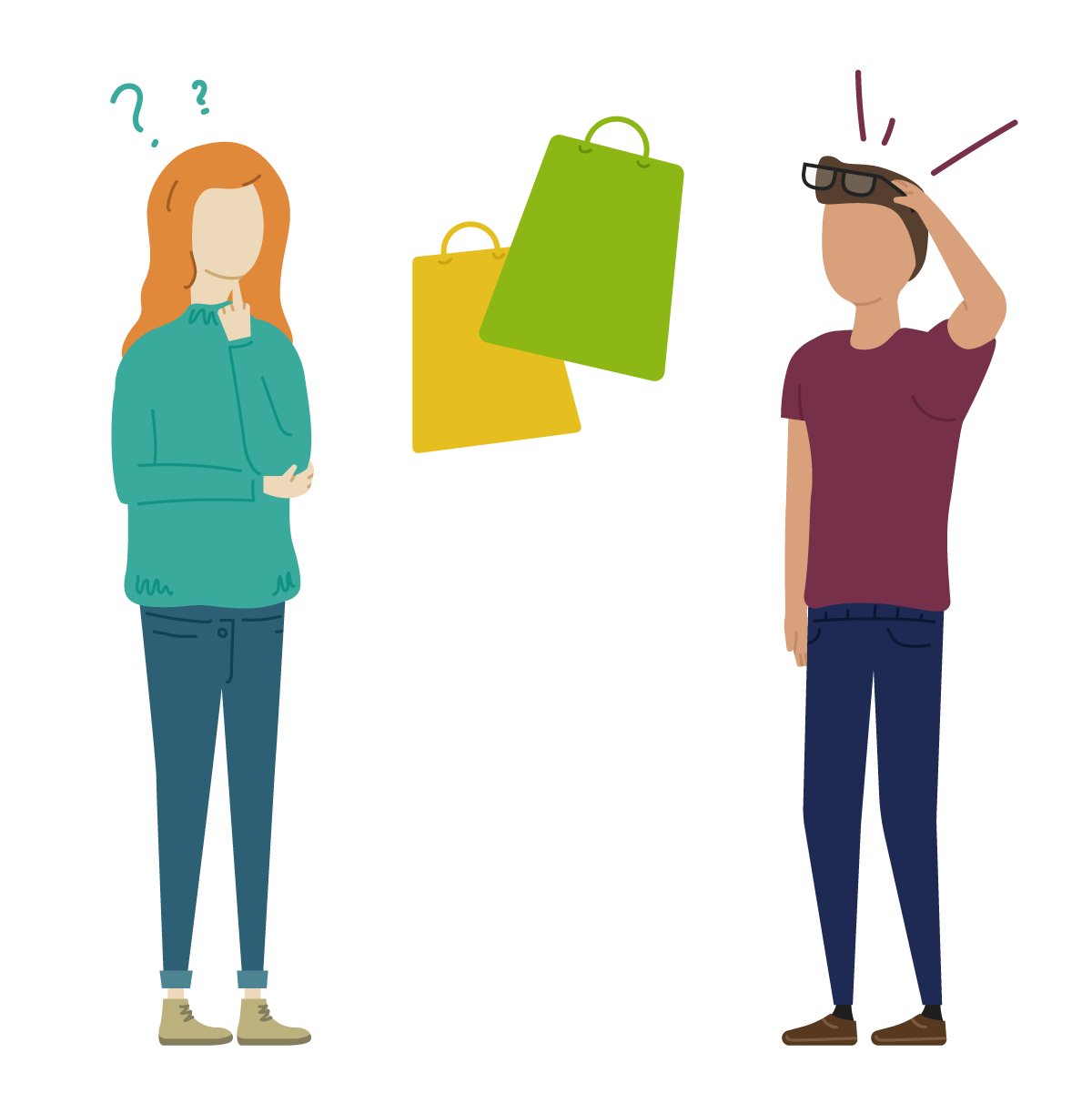 The future is bright for ecommerce with worldwide online sales predicted to hit $7.4 trillion per year by 2025. So how can SMBs (small-to-medium sized businesses) ensure they have their slice of the ecommerce cake?
Any small-to-medium sized retailer has the capacity to take on the big names in retail when it comes to providing the ultimate customer delivery experience. In fact – in some ways, SMBs have the advantage through the ability to provide a more custom approach and build strong relationships. SMBs can offer more flexibility and connect directly with their customers, by providing one-on-one personalised experiences with a level of care that big businesses are less able to provide. Although not always a scalable model, that's a great advantage that SMBs should use to attract customers.
---
The Science of DX
You may have heard about our exclusive report – The Science of Delivery Experience. It wasn't just any typical customer analysis. We went brain-deep by using neuroscience to get into the mind of the customer with a focus on the all-important post-purchase experience.
We mystery shopped ten of the UK's largest retailers to predict the likely human response to online shopping stimuli. The study suggests that getting the delivery and returns experience right is likely to create a positive response in customers (in fact, 81% of consumers would write off a retailer if they saw issues with the return process), so embracing technology and offering flexible delivery and easy returns options is an essential for SMBs.
---
So, why use neuroscience?
---
Actions that SMBs can take to improve DX
To keep up with the ecommerce demand and competition, SMBs need to stay innovative. And that means offering a customer  journey that exceeds the customers' expectations. The post-purchase experience is the only physical touchpoint between the brand and the ecommerce customer – so ensuring that you get this right can be a big win.
---
How can SMBs use the Science of Delivery Experience report to give their customers a five-star experience – from purchase, to delivery, to returns? And what can you learn from the market-leaders? We've listed three ways right here.
---
1. Invest in innovative delivery tech for the ultimate delivery experience.
The last mile is the most critical link between SMBs and customers, and so it's important to get the delivery and returns right. For small businesses, it's even more essential because of the need to build and maintain customer relationships for business growth.
Customer experience has to be at the heart of delivery. Technology tools can track real-time customer and performance data, so you can track essential metrics such as the rate of return customers, and the rate of missed or failed deliveries. By analysing this data, you can determine where the pain points are along the delivery journey and understand how best to make the process more convenient for customers.
Having that real-time data is also essential to exceeding expectations around the delivery experience, by allowing you to know exactly where an order is at any given time and resolve any issues as they happen.
So using tech can help you to ensure fast, convenient, and seamless delivery experience. Having a streamlined post-purchase process means you can focus on what matters most – satisfying customers and growing the business.
---
2. DX begins before the buy button – use delivery and returns as a conversion tool.
When analysing pre-purchase, our neuroscientists noted several elements in the customer journey that could, consciously and unconsciously, result in customers abandoning the purchase and dropping out.
Whether it's spelling out a clear returns process or ensuring clarity and choice of delivery options; delivery experience is a competitive opportunity before the buy button. And a huge 89% of consumers identify ease of returns as top priority when purchasing online. Communicate the options clearly on different pages, such as the homepage, product page, and during checkout. Your customers are then well-informed while they're deciding to buy, and can see reminders as they complete the purchase.
---
3. Look at parcel tracking and customer delivery and returns updates as a lever to reduce delivery failures and customer contacts.
Retailer reviews often illustrate customer service as a key issue, and this is reflected in the neuroscientific observations. Of the few instances our mystery shoppers had to contact customer services, it was always related to a breakdown of communication regarding delivery or returns. To decrease the need for customer queries, larger retailers put their efforts into providing accurate ETAs to customers by offering self-serve customer tracking pages and sending out regular delivery comms. These methods massively increase customer satisfaction, as shoppers don't have to chase for order updates. It even tends to increase the chances of first-time delivery success.
But parcel tracking and communication updates are not just solely for larger businesses. SMBs can certainly benefit from these methods in the same way, freeing up more precious time for other responsibilities.
Having a robust returns process in place is just as important as any other stage in the customer buying experience. But dealing with returns doesn't have to feel like a challenge, no matter how small or big your ecommerce business is. By boosting your returns management you can stay ahead of the competition and turn your returns into a finance friendly process. 
---
What next?
You can relieve the headache of returns by bringing in expert software to do the hard work for you. Sorted's returns support is an automated returns management app for Shopify users, where SMBs can automate their returns management to retain revenue, drive customer loyalty and reduce customer contacts. It's an easy way to set rules and return windows, approve returns, track progress, and get key insights. It can even let customers request refunds or exchanges via a branded portal and keep them updated with customisable communications. With 92% of customers returning to shop again after a happy returns experience, the returns process is one you want to get right.
---
Want to read more on how the retail giants performed? Read The Science of Delivery Experience.
Get the report