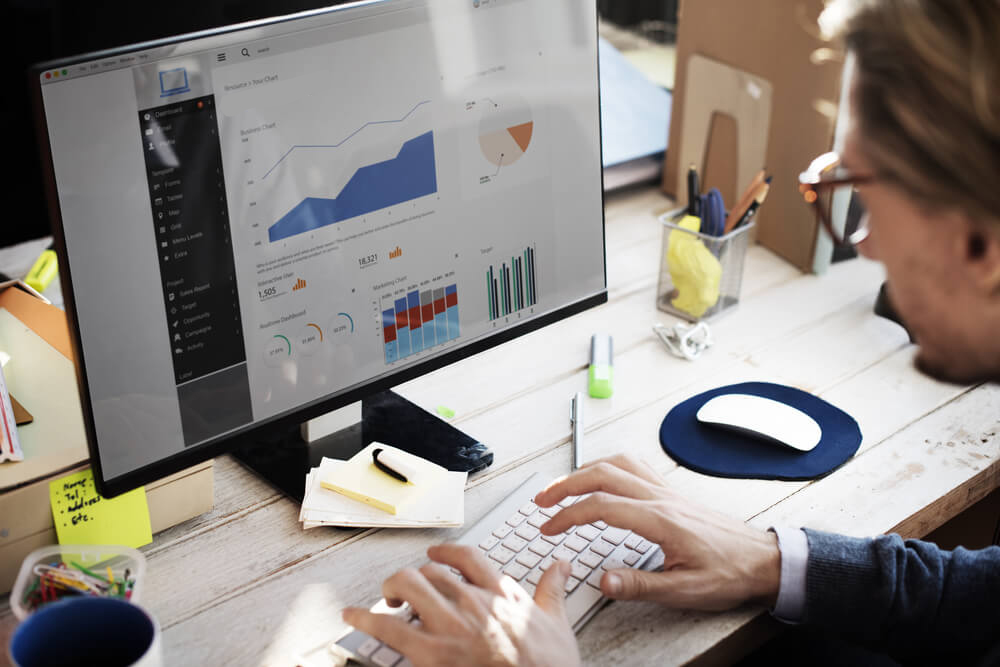 As a growing business, putting time and effort into a smooth returns process is probably one of a million things on your to-do list, right?
However, returns are an inevitable part of retail. But it's how you manage returns that can make or break for a successful business.
And with 92% of customers returning to shop again after a happy returns experience, the returns process is one you want to get right. Rather than treating returns as another business cost, it can actually drive-up revenue when you have an efficient process in place. With 89% of customers stating that the ease of the returns process is important to them when purchasing from an online retailer, it pays to ensure that your returns process is clear and easy.  
Whether your ecommerce company is big enough to have a finance team, or whether you're a sole trader wearing many hats, you will have lots of important financial decisions to make. Here's why returns should be at the top of that list.
---
Cost and scale of returns problem in SMB market
How to handle returns is a bit of a challenge for retailers in general, and for small businesses, it can be a serious drain on resources. Returns happen across all ecommerce types and, as you can see from our handy table, automotive retailers struggle the most, with customers in those industries returning almost 20% of purchases. That's shortly followed by clothing retailers (12.2%) and home improvement and houseware brands, whose customers return 11.5% of online orders. Data suggests that the return rate of online bought purchases is higher than that of purchases bought in a physical store.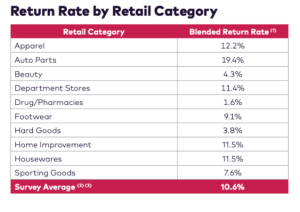 Image credit: Shopify
Why a great returns process can benefit your finances
Small and medium sized businesses may feel a huge dent in their profits when customers return orders, and dealing with complicated returns logistics and loss of profit is one of the tougher sides of running a business. Yet it's essential to the bottom line that small and medium sized businesses ensure they have a smooth returns process – and it can actually have a good impact on your finances overall.  Here's why.
---
Other ways to make returns finance friendly
Although it's not possible to completely eliminate returns, there are things an online retailer can do to minimise the number of purchases being sent back. Try these tips to reduce the number of product returns as well as benefit your brand image and bank account.
---
Customer conversion and customer loyalty.
81% of consumers would write off a retailer if they saw issues with the returns process. And, if a customer is unsure about buying a product, the first thing they'll look at is how easy it would be to return. If it looks like the return process would be too much like hard work, the chances are that they'll decide to look elsewhere and that means you've lost out. Consumers rely on the comfort of knowing that they can easily return a product if they are unsatisfied with it, so providing a solid returns process is crucial to instilling trust in your customers, making them more likely to press the buy button.
Depending on what you sell, you may choose to accept returns, exchanges, or both. Returns may be operationally easier to process as it's a simple transaction to refund, but it also means you've lost the sale. Offering exchanges may be more complicated but it means you still make a profit. 61% of customers say easy returns result in exchanges over refunds.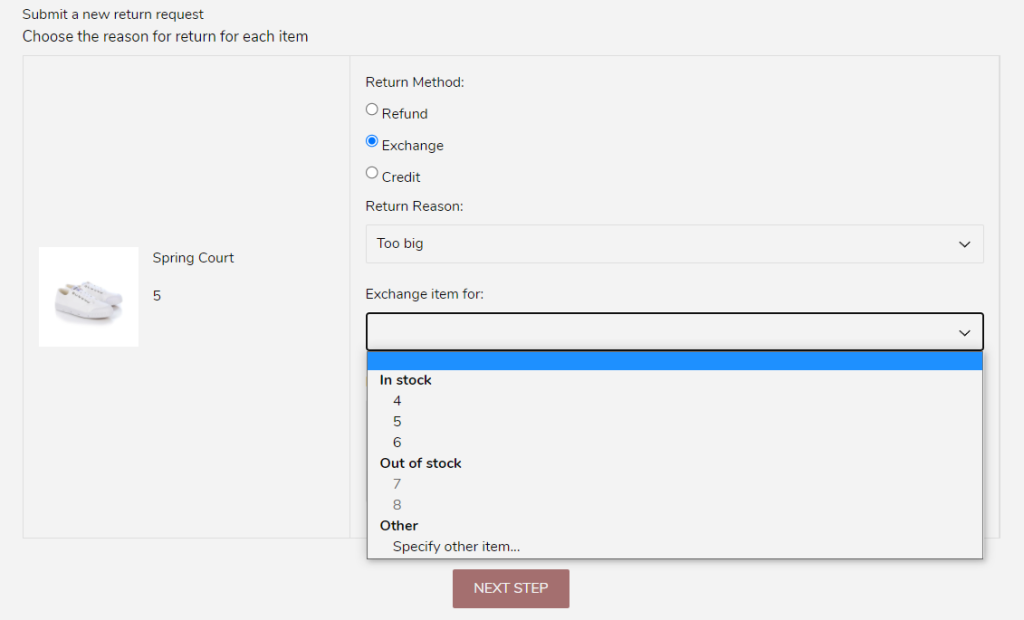 Make sure your policy is being followed at all times, by ensuring you're consistent in what you allow or don't allow to be refunded. Remove or reduce the need for manual intervention by automating accepting or rejecting returns.
For example, you may automatically approve returns according to the customer reason given. If a customer selected the reason as 'faulty', the return can be set as pending until you have more information regarding the issue.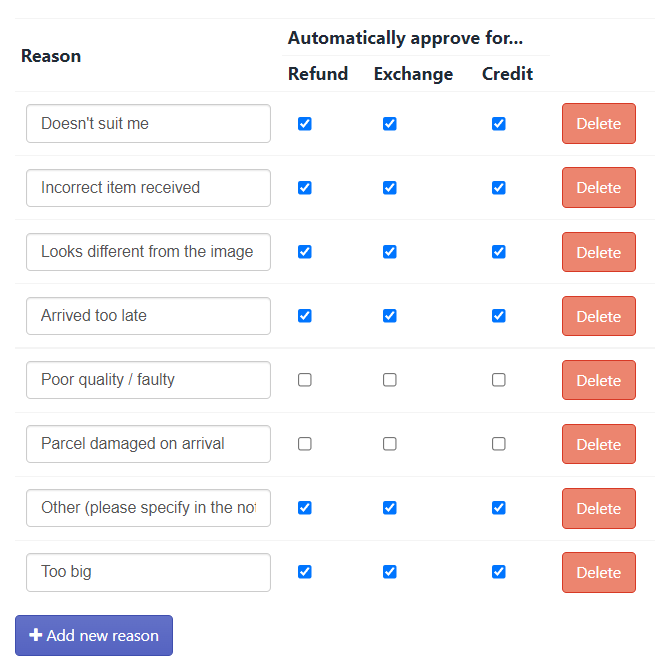 Or maybe you want to set up an automated return label cost. You can offer a range of returns labels, with different options, whether you want the customer to pay for the returns label, offer a free returns label, or even share the cost of it with the customer. You can subtract the return label cost from the customers refund as required.
Automating acceptances means the time and cost of manually processing returns is drastically shortened, leaving you more time to focus on other important business matters.
---
Display a clear returns policy.
It turns out that an upfront, clear returns policy is pretty important. More than 65% of customers will read it before they make a purchase, and 80% won't want to shop at your store if your return policy looks like a hassle. Keep it front and centre on your product pages or storefront, to ensure easy access for customers.
Product image and description.
Shoppers are less likely to return an item if they have a better understanding of the product and whether it's right for them. As an online shop, you need to paint the picture for your customer. Use images to show the item from every angle and highlight the key details. Videos can be helpful too, especially for products where you can demonstrate how to use them. Make life easier for your customers by including accurate and detailed product descriptions too. If the product arrives differently than expected, there's a higher chance of it being returned.
Pack and ship products securely.
Once the item has been posted it's out of your hands, right? Not even close. 20% of items are returned because they arrived faulty or damaged. Which can be frustrating when you know it was intact when you last handled it. Your parcel has a long road ahead of it, so to keep the package as safe as possible during transit, there are a few things you can do. Make sure you check the item for any faults before packing it up, pack it in protective material such as bubble wrap, and use the correct sized package material so it doesn't get jolted around.
---
Putting in place these measures may help to reduce the number of returns you get, but the reality of an ecommerce business is that returns are a fact of life. Outdated methods mean that managing returns will cost you time and labour. But by fully integrating returns management into your strategy, this costly process can be converted into a profitable operation.
You can relieve the headache of returns by bringing in expert software to do the hard work for you. Clicksit is an automated returns management app for Shopify users, where SMBs can automate their returns management to retain revenue, drive customer loyalty and reduce customer contacts. It's an easy way to set rules and return windows, approve returns, track progress, and get key insights. It can even let customers request refunds or exchanges via a branded portal and keep them updated with customisable communications. With 77% of customers stating that getting timely updates on the progress of their return, refund, or exchange would make them more likely to purchase again, the returns process is one you want to get right.
Having a sturdy returns process in place is just as important as any other stage in the customer buying experience. But dealing with returns doesn't have to feel like a challenge, no matter how small or big your ecommerce business is. By optimising your returns management you can stay ahead of the competition and turn your returns into a finance friendly process.
---
Using Shopify? Try the Clicksit app free today.
You can be fully set up and running straight away. Packages start from free – all package and shipping pricing info is available at the link below.
Try now