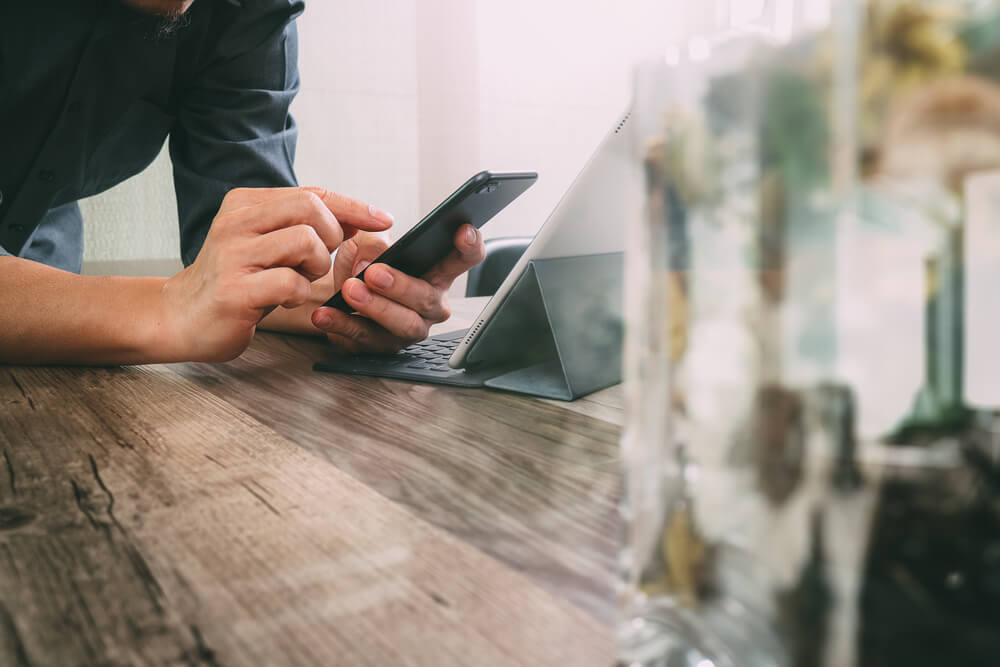 You know what they say: when one shop door closes, somewhere a customer opens a browser window.
So, in today's ever-changing and ever-disrupted retail landscape, should the brand start or strengthen the direct to the customer channel?
What does a direct to consumer retail model look like?
Direct to consumer (D2C or DTC) commerce cuts out the middlemen, resellers, concessions and wholesalers, and puts product from the manufacturer or brand straight into the hands of the shopper. Using owned ecommerce channels and/or physical shop estate to sell goods, D2C models mean there is a one-to-one relationship between the brand and the customer.
Way back in 2019, a study found that more brands saw D2C as a challenge (read: threat) than they saw Amazon's industry influence as a challenge. So, the presence of the changing retail model isn't new. But, with all the disruption caused by COVID and Brexit, it's no surprise that the acceleration of D2C ecommerce has been at breakneck speed since 2020.
One of the most well-documented D2C moves is Nike, who in March 2021 announced they had cut ties with around fifteen major retailers, meaning Nike products would no longer be stocked in over 1000 stores. Similarly, rival Adidas has previously stated that 80% of growth is expected to come from D2C in the immediate future.
Beavertown Brewery saw the pandemic wipe out 85% of their business almost overnight, with the closure of hospitality during lockdown. Quickly pivoting by increasing resource and investment in their online shop, the Beavertown D2C ecommerce turnover has increased by 1000%.
Why are retailers and brands going direct to consumer?
---
Bottom line impact.
A blended, connected approach to commerce a has direct link to performance – and D2C takes an increasingly important role in that channel mix.
In a 2020 report, PWC found that the number of companies investing in the omnichannel experience has jumped from 20% to more than 80%.
And what benefits are they seeing? Well, a report by Adobe recently found that companies with the most robust omnichannel customer engagement strategies enjoy a 10% YoY growth, a 10% uplift in average order value and a 25% increase in close-of-sale rates. Big numbers.
---
Agility and risk mitigation.
COVID and Brexit has exposed some major shortcomings in many business continuity plans. But the more agile retailers and carriers made quicker moves in the pandemic, and it paid off. According to research by Totem Media, D2C brands saw 58% fewer sales declines during the pandemic.
In an unpredictable landscape, brands don't have to have a crystal ball – they need to run agile and flexible channels that can flex in the face of unexpected change (and no change was more expected than the sudden and immediate closure of the high street in March 2020).
An important note here is having the right tech partners, to enable growth and scale rather than block it.
The disruption has stressed the importance of having a model that can flex, with retailers now striving for agility in their commerce and logistics strategies more than ever before. D2C comes into the spotlight here, as it adds another basket for you to put your eggs in – and this is one that you completely own.
---
Ownership of operations.
An important part of selling direct is having a true, 'in the moment' view of orders and operations – and D2C gives brands a view of their world that is tricky to get with third-party resellers. Things change quickly, and when they do it's important to know about it and take proactive action. Customers don't expect things to go right every single time – but they expect to be kept informed, rather than left in the dark.
Historical data is also an important part of insight management, not just the 'here and now'. Monitoring trends over time, and taking learnings on performance, should be something that is done easily with readily available data and dashboards. Both customers and internal teams should have access to the insight they want – when and where they want it.
Having control and visibility over your own data means you can surface it in clever ways to customers too. For example, empowering customers to track their own order on your website or apps – rather than them needing to contact you with a costly 'where is my order' query.
---
The connected customer experience.
It's critical to up your CX by serving and servicing customers anywhere they are.
Author and retail commentator Miya Knights told the Sorted Retail Sessions podcast that 'retailers mistakenly think omnichannel means that they need to be everywhere – but they don't have to be everywhere, they just have to be where their customers expect them to be'. With D2C, brands are fully informed and know the customer intimately – meaning clever decisions can be made in terms of spend and channel strategy.
It's more important than ever that retailers are fully connected with, and in control of, each customer touchpoint. D2C means that checkout and customer communications, two areas of high influence on NPS and CSAT, are taken away from third parties and placed back in the hands of the brand. Owning the purchase journey means complete brand immersion – and fully connected customer experiences breed loyalty and retention.
---