A guide to delivering connected experiences
In most cases, everything retailers need to change the world is already within their business; people, tech and data. Creating powerful connections between the three is everything; and it's actually pretty easy. In just three chapters, we share the 'what', the 'why' and the 'how'.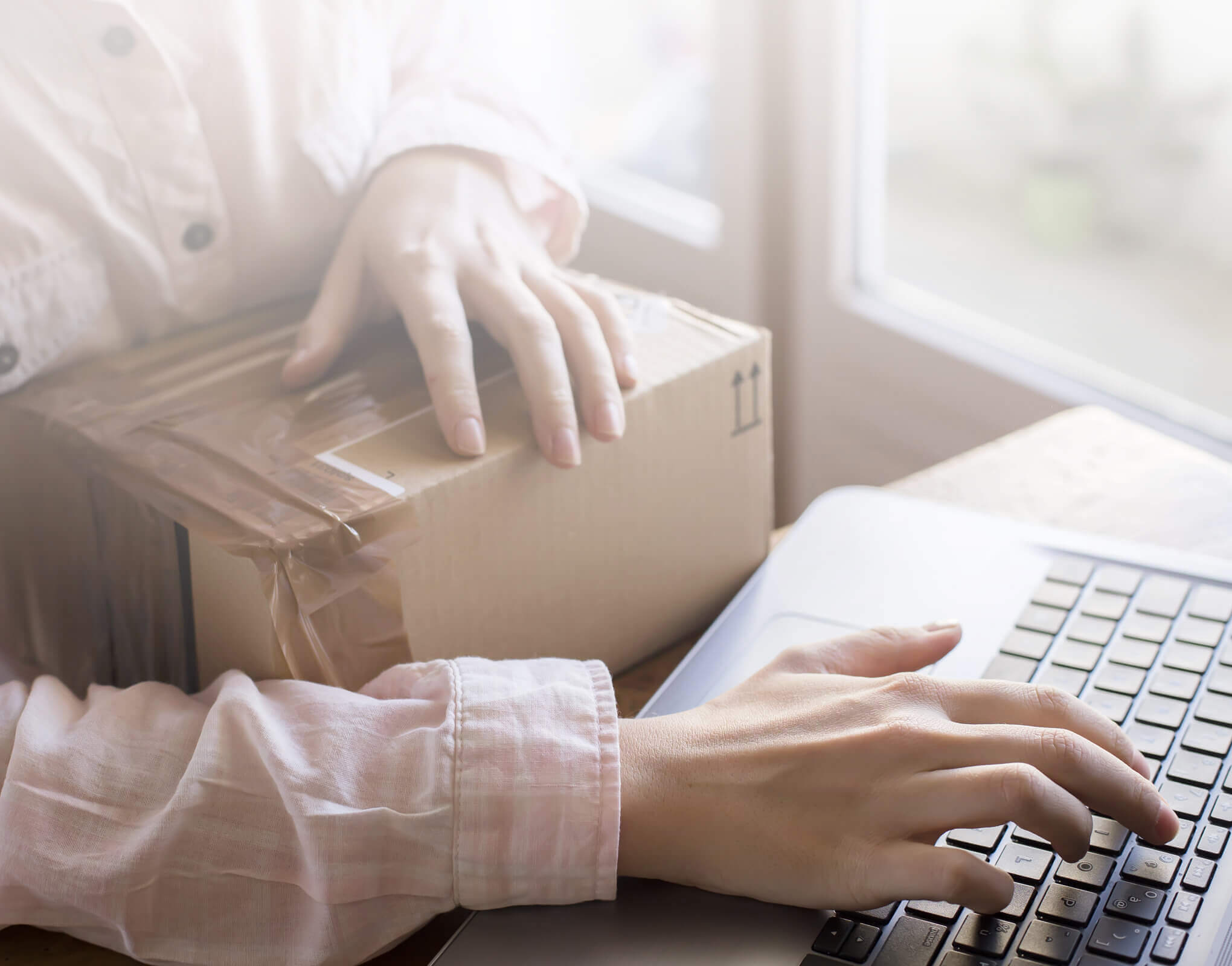 In ecommerce, connections are everything
From online checkout, to warehouse logistics, to final mile; each touchpoint is a chance to transform your delivery journey into a 5* customer experience.
People, tech, data; the power to create connections is in your hands.
In this guide, using over a decade of experience working with globally growing retailers, we share the framework on which all powerful connections are made – for both retailers and customers.
---
Chapter One - What is a connected experience
Retailers would be forgiven for thinking that, at this moment in time, they've never been more disconnected from the customer.
According to Zendesk, nearly half of customers in the UK and the US say that customer experience is more important to them now compared to a year ago but, during the pandemic, the Citizens Advice Consumer Service reported that retail complaints nearly doubled. All retailers are facing the biggest customer experience crisis they've faced in recent memory… and they're operating in uncharted waters.
Delivering a connected experience is more important than ever. But it isn't just about that end customer. Firstly, we need to fully understand what a 'connected experience' looks like…
A connected experience for the retailer
It feels strange to first start with an internal view of a retail organisation, but that's where powerful customer experiences begin.
We've found, from over a decade of working with retailers, that the most successful, customer-first brands are the ones that operate with true partnerships between teams and departments internally. Because, in reality, there's a dedicated army who have been mobilised with every click of the buy button.
To map this out, we need a simplified inter-departmental view of the key retail teams that are usually involved in each ecommerce purchase.
Marketing and ecommerce teams
Taking care of customer acquisition and conversion, this team needs to make sure everything pre-purchase looks hot and there are no blockers for buying. The checkout should be smooth and simple, only making customer promises that can be met.
Warehouse, carrier and logistics operations teams
Owning everything from the point of purchase to the point the parcel is out the door, fulfilment and delivery management operations should be flexible, smooth and pain free. Teams here should have total control over the how, when and cost of an item getting to the customer – as well as the performance data to report and optimise quickly.
Customer services and CX teams
Proactively and reactively dealing with customer communications, queries and complaints. As the customer-obsessed teams, often on the coal face, they need to have eyes right across the customer journey to ensure contacts are low, but resolved quickly when they arise, and customers are left satisfied. In charge of customer feedback and insight, this team needs access to the data and analytics to map and improve the full customer journey.
IT and tech teams
Underpinning everything that can be offered in both front end and back end operations, this team are the enablers of innovation and change when it comes to the pre and post purchase journey.
Each team will have its own challenges to deal with, and further frictions are added when teams rely on each other and relationships become strained. Are Marketing crying out for new delivery options that IT are struggling to deliver due to capacity? Is the warehouse frustrated that customer enquiry insight doesn't reach them when carriers are underperforming? Is the call centre overrun with enquires about unrealistic promises made by the ecommerce team's check out?
Does this resonate?
These problems can often feel unique, when they're actually universal. And the solution is relatively simple.
In our use cases page, we show some ways in which retailers have used the Sorted platform to solve common challenges for collaboration between each business area.
Of course, it's a utopian view to say that all departments will work together flawlessly. Disparate systems, processes, tech conflicts, even geographical locations; it's often the case that the teams needing closest alignment actually feel furthest apart. But these areas simply cannot work in silo – collaboration is critical and each department has a huge part to play in achieving that united aim of meeting customer promise.
When these teams form an alliance behind the same rallying cry, amazing things happen in terms of customer journey. There are clever ways of creating that internal alignment. And that's where the connected experience comes in.
---
A connected experience for a retailer is when people, tech and data work in harmony to serve a 5* customer experience. Each critical team has access to connected, effective technology that empowers them to use clean, actionable data (either automated, or at their will) to proactively serve, innovate and optimise the customer journey.
When Marketing, Ops, CX and IT join those dots, the customer can feel it.
A connected experience for the customer
Regardless of what's going on backstage, the customer wants to see the perfected final performance.
Aligning checkout, comms and delivery is hygiene for many customers now, with expectations originally plateauing at the start of the pandemic but quickly returning to growth. Now, as new demographics come to market and with many customers relying on ecommerce more than ever… it's do or die for retailers to capture and keep buyers with a 5* journey.
A connected customer experience means convenience and simplicity at every journey touchpoint. Flexible delivery options at checkout that make a realistic promise, wrapping the customer tightly in the brand through post-purchase comms and giving them complete visibility of when the parcel will turn up on the doorstep. Seamless.
People, tech, data in the background – a fully connected experience for the customer.
What a connected experience brings
Zendesk research found that 75% of customers are willing to spend more when buying from companies that give them a good customer experience – so keeping customer promises and delivering that connected experience has a very real ROI.
More retailers and brands are doubling down on digital than ever before, which means competition is stiffer than ever – around 50% of shoppers say they will switch to a competitor if they have a bad experience. Differentiation in the retail industry is the aspiration, but perfecting the customer journey basics and creating that connected experience is the most powerful retention tool of all.
So, back to the 'customer experience crisis' mentioned at the top. The solution is surprisingly simple.
Connecting people, tech and data within the retailer results in a connected customer experience.
But the question is, where to start?
To create those links and align those areas, you need to know what your starting point is. Knowing how you perform, in terms of offering and customer expectation, is the first step to knowing how to improve.
This short quiz has been expertly built to give a quick analysis of your customer delivery experience… see how you score below.
---
QUIZ: Find out how your delivery experience scores against customer expectations
Knowing how you perform is the first step to knowing how to improve.
Using info that we've gathered from nearly a decade of working with global growing retailers, this short quiz assesses the quality of your offering against the expectation of consumers.
So, what is your delivery experience score?
Take quiz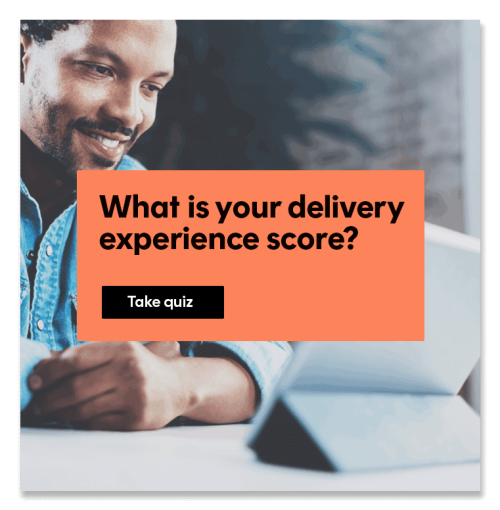 Chapter Two - Learning from connected retailers
As above, knowing your own performance is good, but keeping one eye on the market is critical. Specifically in customer-facing departments, where innovation happens fast.
Keeping an eye on the quarterly results and performance updates that competitors put out to the market is good, but it's more important to look at what competitors are putting in front of their customers.
The best way to see how your customers are experiencing other retail journeys (or your own, for that matter), is to walk in the buyer's footsteps. That said, we do the hard work so you don't have to, when it comes to keeping an eye on market movers and shakers. Here's some of the findings from one of our mystery shop projects.
---
But whose lead should you follow?
Finding a balance between fast-fixes and futureproofing has become a dark art, but part of the importance of learning from connected retailers is having a wider view of macro and micro trends in CX.
Back at the end of 2020, we asked retail experts from Retail Week, Party Delights, Hermes, Cygnia, Wincanton, DPD and musicMagpie for three words they were taking into 2021 as the definition of the mood of retail – you can find a few of them here.
One player, the behemoth Amazon, doesn't just exemplify the direction of change but sets it. In a recent Zendesk report, 49% of consumers surveyed gave Amazon the highest marks for service – so it's no surprise that Q4 2020 saw the company top $100 billion in sales for the first time, as its largest quarter by revenue of all time. Retailers don't need Amazon revenues or Amazon budgets to watch and learn though, as there are definitely cues retailers can take when looking at CX strategy (which we touch on in this blog).
With ecommerce growth of up to and above 40%, the industry has gone through a decade of change in twelve months. None of the changes in this period were a surprise (although, the events that triggered them very much so) – the trends were a long time coming, but were forced to happen overnight. In this time, the retailers who were ready to respond with agility thrived, and those slower to innovate struggled to survive.
---
All about the connected retailers
Be inspired by these client stories – or read more on our customer stories page.
See how some big names are working towards blending people, tech and data right across their customer journeys.
How to create a connected experience
The best place to start is by assessing your current customer delivery experience offering. Identifying your strengths, and areas for improvement, is the first step to ensuring the right links are in place in your ecom operations.
The online journey covers three main touchpoints; the purchase, the picking/posting and the parcel delivery. Each step is the chance to blend people, data and tech; delivering that connected experience for your customer.
---
The purchase
A lot goes in to customer acquisition and website conversion (payment is often a key point). However, a study by Amazon found that 66% of consumers will opt for a retailer that has more delivery choices, suggesting high converting checkouts merge accurate, convenient delivery options with customer choice. Now, customers expect to pick from a range of dynamic options; think click & collect, same day, next say, set day.
Here's where the connected experience play shines…
Linking the web front-end with the operational capability of the warehouse and carrier offering, you're ensuring every checkout promise is one that you can keep.
A lot rests on the shoulders of the marketing and ecommerce teams who, traditionally, don't have much say in which carrier service options are on offer at the checkout (partnerships are often owned by logistics teams, and require tech resource to integrate). Although, this is changing as teams use specialist, single-integration tech to connect to carrier libraries of thousands.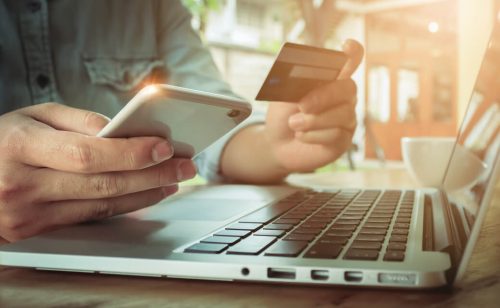 The picking and the posting
Here, agility is key.
The warehouse needs to respond to volume fluctuations and market conditions with ease. When things change quickly, and no departments deals with change as well as logistics, connected delivery management can turn on alternative services, monitor carrier performance and costs, and even switch to ship from store if main DCs are disrupted.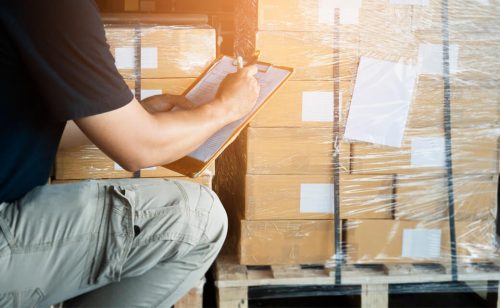 The parcel delivery
This stage in the journey is when the customer is most in touch with your brand digitally. And often the stage where most things go wrong.
53% of consumers said receiving a parcel is the highlight of their day (Royal Mail) – which means a lot rests on how you engage your customer on that post-purchase journey.
Blending automated branded tracking and proactive delivery communications creates that connection with your customers. Empowering them to self-serve parcel updates catches the query before they need to get in touch, reducing customer contacts.
90% of consumers regard resolution as their most important customer service issue – so, when the WISMOs do come inbound, connecting your team to up-to-date tracking dashboards keeps everyone linked-up and informed.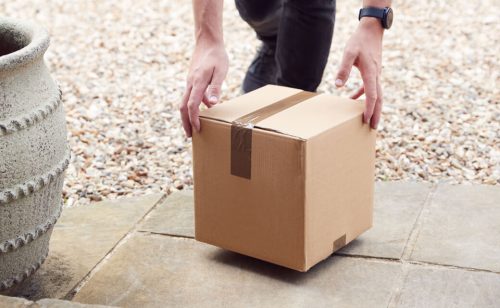 See what we can do for you
One of our specialists will demonstrate how the Sorted platform can help you maximise final mile efficiency and provide a 5* customer experience.
Book a demo