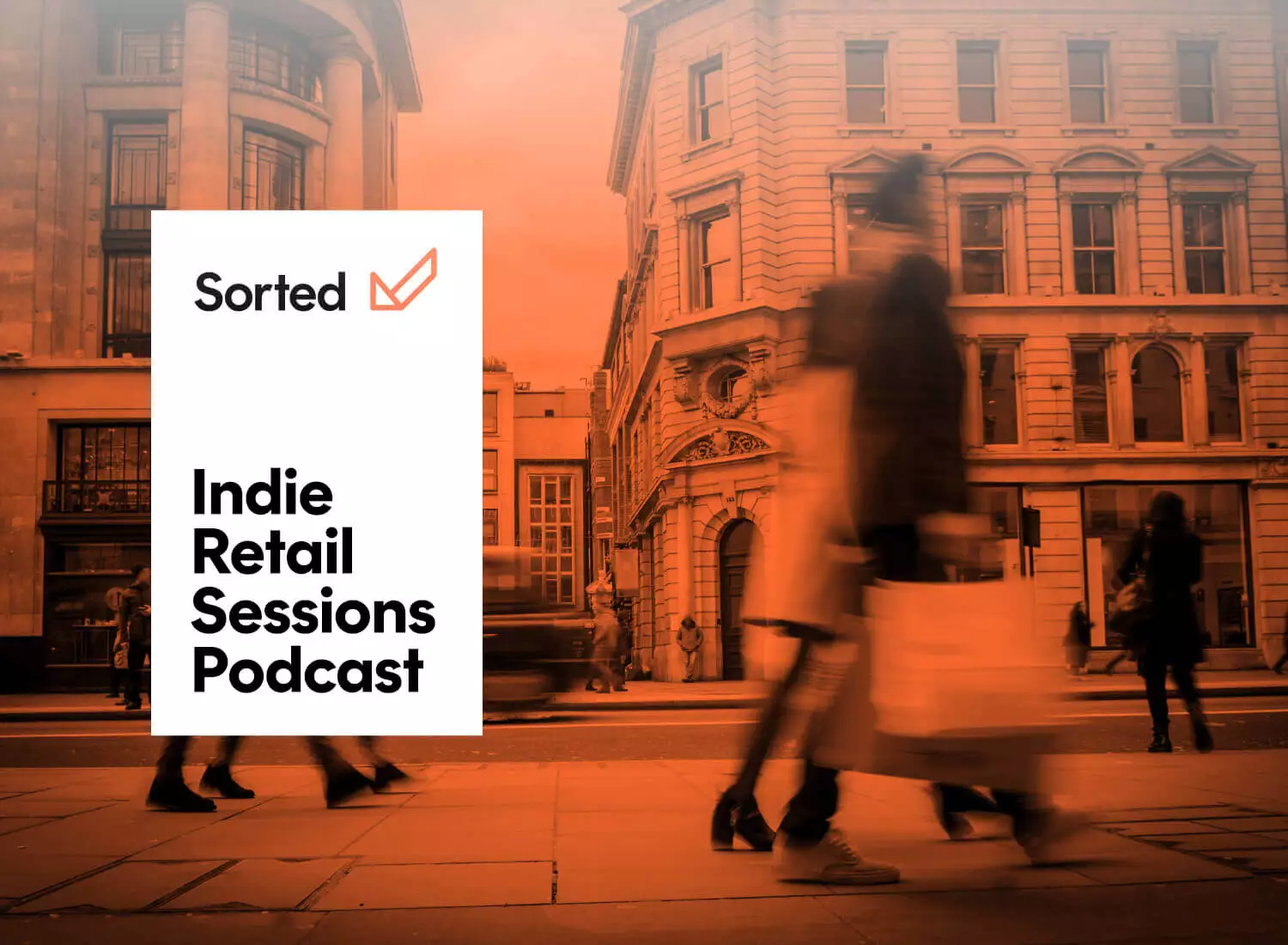 Perk up your ears… we've launched a new podcast!
You may have already listened to our first podcast series – The Sorted Retail Sessions – where we chatted to experts across the retail industry, focusing on some of the biggest and best brands in the enterprise retail space, and giving you access to insider secrets.
Welcome to our new series – The Sorted Indie Retail Sessions. This time, we're talking with small business owners, founders, and leaders, finding out the challenges and eureka moments that come with building an online brand from scratch.
---
Each episode gives you the chance to hear from a guest entrepreneur, leader or industry expert about their experiences of building a business. From coming up with the idea, to the moment they felt they had 'made it', this podcast series features the tips, tools, and stories of the industry innovators and inspirational go-getters of today that work continuously for customer delivery experience perfection.
With a particular focus on post-purchase, expect to hear plenty of anecdotes and advice about honing the all-important delivery and returns experiences for small business customers, and why the customer experience shouldn't end after they click the buy button.
---
Episode one rundown
In the first episode, we speak to James Moore, the CEO and Founder of RMDY – a clothing brand that came from humble beginnings, forming in James' childhood bedroom when he was just 13 years old.
This interview is packed with insight, lessons and learnings from James' journey so far; including cross-border shipping, customer loyalty, and social media – complete with a quick-fire question round.
James shares his experience of building RMDY from scratch and navigating Shopify. We chat about why partnering up with Geordie Shore influencers on Instagram helped RMDY's growth early on, and how TikTok has changed the social commerce scene once again.
---
James Moore, "I always say that no matter how good your product is, if nobody knows about it then what's the point?"
Like RMDY, growing retailers can typically use influencer marketing to promote products to their target audiences via social media platforms. There are several benefits to this strategy – as long as the chosen influencers are right for the target market. Influencer marketing can mean increased brand awareness and reach, as well as customer loyalty and trust – all very beneficial to a growing retailer.
With a third of their orders coming from Germany, James shared some of the challenges Brexit gave to businesses like RMDY. The episode touches on how future solutions can be put in place to ensure cross-border delivery and returns don't negatively impact RMDY's European customers too.
---
What's better for a small start-up or a medium sized brand – customer acquisition or customer loyalty? James says, "Loyalty, all day. One, it's cheaper, and two, people belong in the brand, people will stay with you."
It's true, loyal customers are worth more. They spend more money, more often, and cost brands less to keep than it does to obtain a new customer. That makes them the best assets for any growing retailer.
Don't miss the full interview. Check out the episode with James – and find out which Shopify app he cannot live without. You can also listen to all the other episodes on demand at sorted.com/podcast.
---