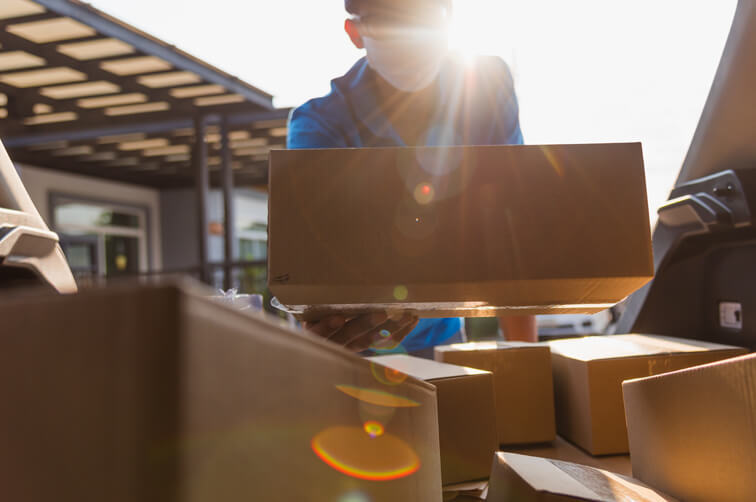 The world of retail is in unchartered territory. We're on the cusp of the first traditional sales peak but 2020 is a year like no other. Aside from being in the midst of 'Lockdown two', which will cover both Black Friday and Cyber Monday, as well as the start of the Christmas shopping season, the industry is also dealing with all the uncertainty that the pandemic brings – vaccine or no vaccine.
When you also factor in that the sector saw an 'artificial' peak during the first lockdown as consumers flocked online, the industry is grappling with a multitude of emotions, pressures, changes and opportunities.
The key question now is what this year's Black Friday will look like.
THE BLACK FRIDAY WE KNOW IS LONG GONE
With an almost 75% increase in ecommerce shopping due to the pandemic and physical stores closing, online sales will skyrocket – of this there is no doubt. It will be virtual queues, rather than physical ones, that dominate headlines. Retailers will have to be resilient in the face of this pressure and have measures in place to withstand the increased traffic.
There are other challenges too – something retailers have become used to from 'Lockdown one'. There have been warnings aplenty about a potential shortage of goods around the Christmas period. Supply chains around the world have been disrupted by the pandemic, with production lines still getting back up to speed. Consequently, goods sourced from overseas will be in shorter supply as production is yet to fully recover.
Similarly, accessing the goods we do have may also pose a problem. A 1,000-worker distribution centre can only do so much if its staffing numbers have been reduced through social distancing measures. Then consider the pressure on retailers for profitability as they look to recoup some of the losses that were caused by the pandemic. Already, we've seen brands choose to reduce their range of products, focusing only on their most profitable lines.
With lockdown 2.0, the era of unlimited choice for Black Friday may be about to be put on hold temporarily.
THE 'THREE PEAK CHALLENGE' – PREDICTING THE UNPREDICTABLE
But for every cloud there is a silver lining. Some online retailers reported record sales and profits in the wake of the first lockdown – and not just Amazon. This time around, retailers are better prepared and will be hoping for more of the same.
But the guessing game around how COVID-19 will affect online retail doesn't stop there. There's the potential of a third peak, where consumers hold off their shopping in the hope they can get back in-store in December. Although the thought of crowded streets and shopping centres is not something that plays to the narrative of virus control, it's also important to remember shops have spent much time and money on becoming 'COVID safe' venues.
Ultimately, it's a guessing game and retailers must prepare their stock to be in the right place at the right time, or else they could end up losing out on that valuable Christmas rush.
AN OPPORTUNITY TO RETHINK RETAIL
The answer lies in innovation.
Brands making agile, smart inventory decisions in line with safety practices will be best placed to take full advantage of the rush. The smart retailers will limit 'Where is my order?' (WISMO) questions with consumer communications and guarantee a flawless final mile experience. Especially when supported by a warehouse network balancing the huge delivery influx with strained carrier networks by not relying on limited numbers of delivery partners.
Retailers must also recreate the immersive experiences offered in-store by offering an outstanding digital customer experience. The experience of building brand loyalty is developed from multi-channel branded communications and a cross-platform digital experience for customers, spanning applications, such as Facebook, WhatsApp and iMessage. Not least because this has been the default method of communication this year.
This means placing increased emphasis on the digitisation of all processes – both customer-facing and internal. Retailers focusing on new cross-platform digital experiences for customers may wish to follow the example set by Walmart. Its contact-free curb-side pickup service blends both the in-store and online experience by allowing customers to pick up their online Black Friday order at their convenience.
Similarly, ship from store options (turning shop space into mini distribution centres) will be encouraged to reduce dependency on one single stock point. During the pandemic, we've seen this be a valuable tool for retailers to streamline the supply chain, utilise inventory in-store and ship from closer and more logical locations. As a result, retailers have been able to compete with online more competitively by putting their stores and staff to good use.
COVID-19 has proved that while positive customer engagement still requires a personal touch, it no longer always requires a human touch. With an increase in e-sales, retailers must be able to service the deluge of orders and customer enquiries by owning the delivery experience and supporting customers with transparent comms. Retailers can't lose sight of the long-term value of customer satisfaction and continued loyalty.
A poor customer journey from checkout through to post-purchase is an important differentiator.
A BURNING PLATFORM FOR CHANGE
As a lockdown Black Friday fast approaches, the lessons learned over the last six months will be put to the test; with the 2020 holiday season rewarding the retailers that are prepared.
The real winners will be those who can leverage strategies and innovation such as using stores as fulfilment centres; provide creative order management techniques paired with agile technology, to boost their online offering and meet the customer promise.