GIVE YOUR CUSTOMERS A 5* POST-PURCHASE EXPERIENCE.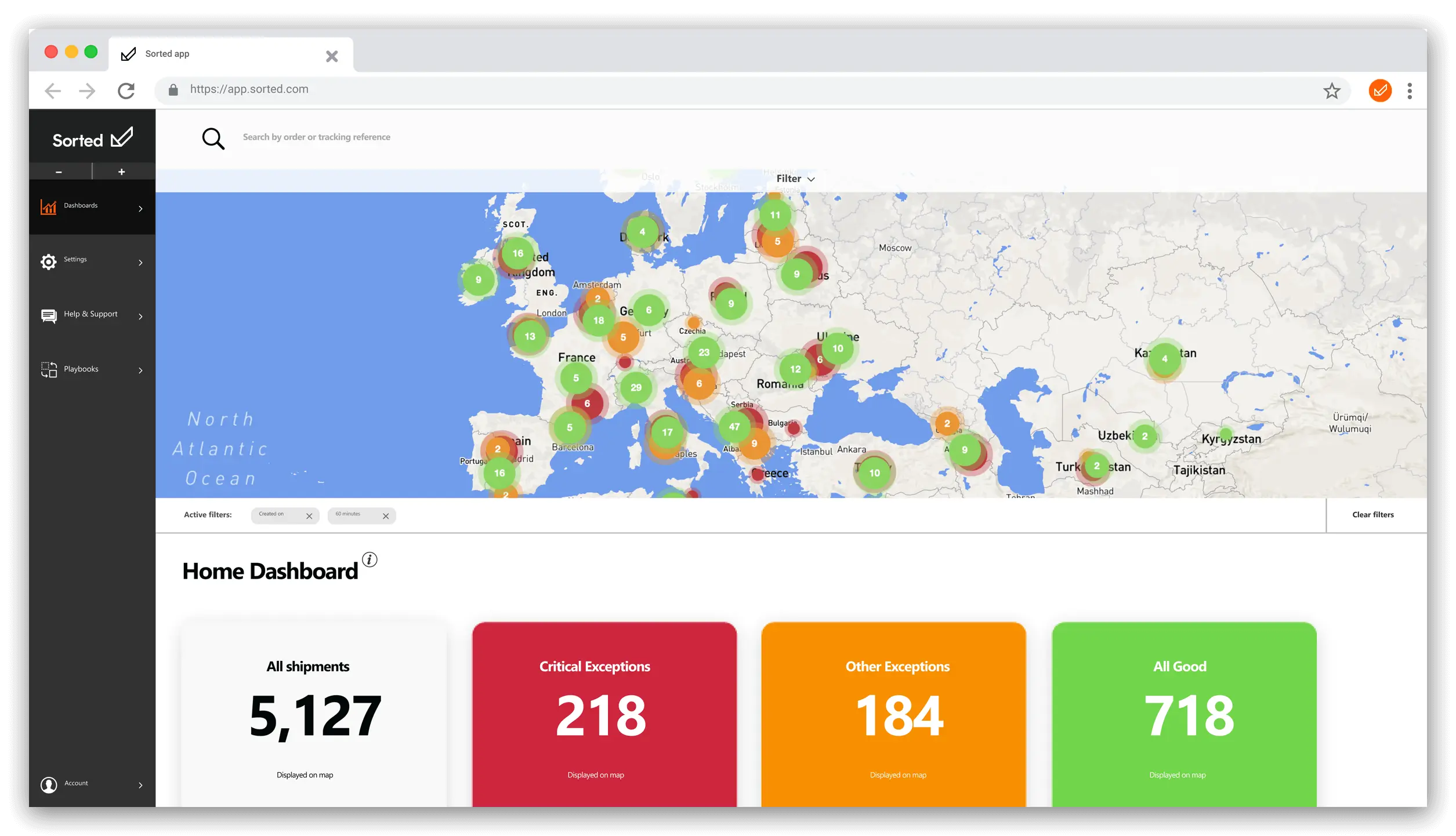 ---
Automate tracking and post-purchase communications to reduce customer contacts, increase brand engagement and boost CSAT and NPS.
---
Why retailers and brands choose REACT.
63%
reduction in WISMO customer contacts
83%
mobile click through rate
50%
savings on customer comms
How REACT works.
REACT aggregates and enhances all your tracking information, regardless of your chosen carrier partners. You can keep track of your shipments, ensure your customers are informed of delivery progress with branded updates and proactively resolve escalations.
---
Features and benefits our clients love.
Branded tracking page
Provide your customers with a tracking timeline on a branded page that works across any device. Easy to customise and quick to set up (as little as twenty minutes – no coding required). Create as many as you need to let customers self-serve delivery updates and increase brand engagement.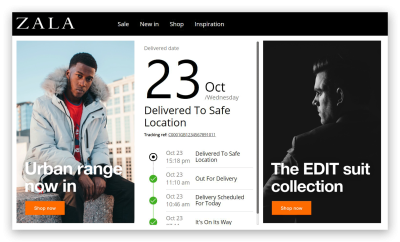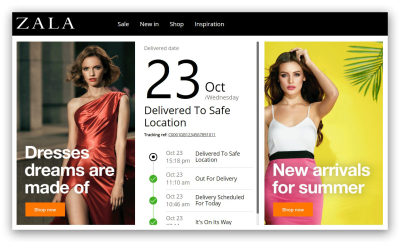 Customisable shipping states
Choose language that works for you and your customers, regardless of carrier service. Wondering what 'in transit', 'at the hub' or 'manifested for delivery' means will be a thing of the past.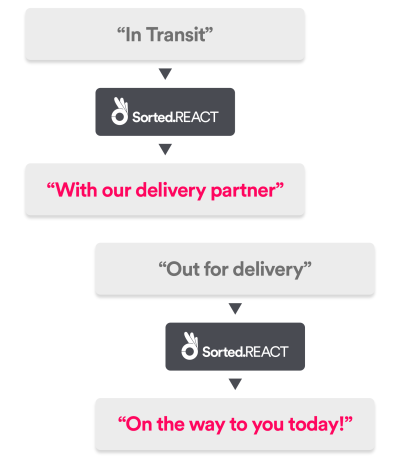 Branded communications & notifications
Send SMS or email notifications directly from REACT, or integrate with your comms channels to keep customers informed and happy, reducing customer contacts like WISMO. Own your delivery experience, reduce pressure on your contact centre and save cost with our comms partners.
Wondering what WISMO means? 'Where is my order' calls and messages are the most common delivery-related enquiry. Of course, REACT can track your returns too.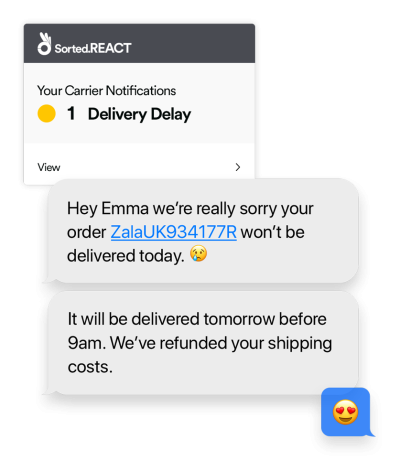 Embeddable tracking API
Embed tracking data directly into your native app, website or comms channels. Keep your customers within your brand to drive loyalty and increase upsell opportunities.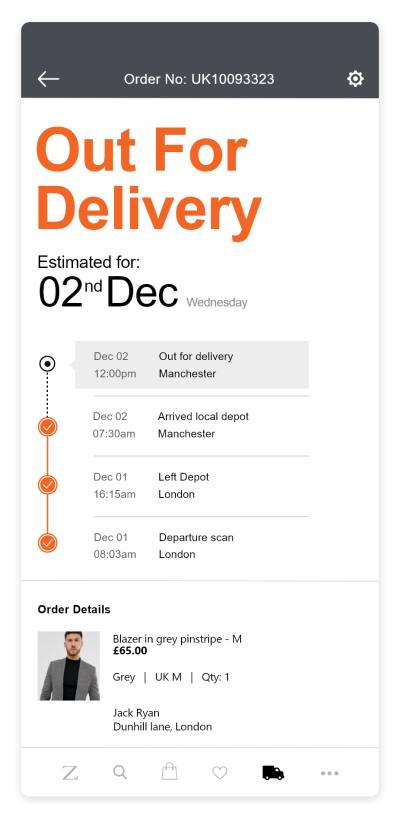 Management dashboard
Keep track of any delivery issues and monitor performance across all your carrier services. REACT classifies delivery issues by severity, so you can prioritise what needs attention and when. Empower your customer success teams.
Our interactive dashboard lets you filter and slice your data to get the insight you need. If you prefer to go headless and integrate with your CRM or customer service platform, the choice is yours.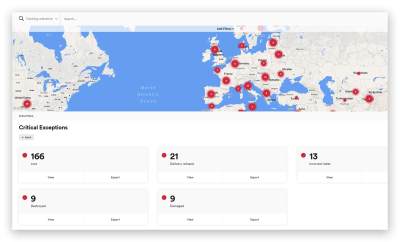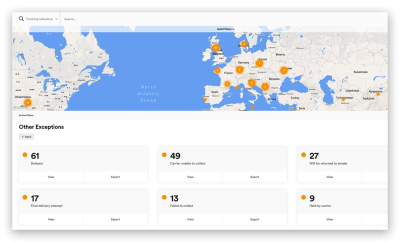 Wait, that's not all, there's more...
Webhooks
Pass real-time updates to your chosen CRM, customer service, ecommerce or comms platforms. Make your automation and alerting simple.
Proactive escalation management
Get warnings such as 'is late' or 'may be missing'. Resolve issues before they affect your customers, or your CSAT and NPS scores.
Parent-child hierarchies
Make sure all communications come from the brand your customers expect and give your customer service agents access to key insights. Manage multiple brands with ease.
Sorted clients.
We used to send customers to third-party carrier tracking pages when they wanted delivery updates, effectively taking them away from our app and away from our brand experience.
We completely control the customer insight now. The user is kept firmly within a native page on our app, meaning we can give a much better customer experience.
Our carrier partners.
One integration. Thousands of services, from some of the biggest global carriers.


Learn more about carriers