The cx guide: retail experts on the pandemic, peak and 2021 predictions
In the midst of a year like no other, we turned to our expert network of retail nerds and asked them to be open and brutally honest about their experiences in 2020. We asked for reflections and findings on the new meaning of 'customer expectation' and their predictions on what is peaking over the horizon.
Ready?
---
Chapter 1 - the intro
We're firm believers in collaboration and conversation. So, in the midst of a year like no other, we turned to our expert network of retail nerds and asked them to be open and brutally honest about their experiences in 2020. We asked for reflections and findings on the new meaning of 'customer expectation' and their predictions on what is peaking over the horizon.
This video interview series captures expert views from every angle – retailers, 3PLs, carriers, commentators and suppliers. We've collated challenges, solutions, tips and predictions, to give an unfiltered, 360 view of a battle-worn industry that is doggedly resilient, agile – and absolutely hellbent on protecting and improving customer experience.
Here, we get thought-provoking insight from:
Paul Durkin, Managing Director of Digital and eFulfilment at Wincanton
Julia Dietz, Operations Director at Party Delights
Jonathan Beirne, Group Head of Customer at musicMagpie
Tim Jones, Director of Marketing at DPDGroup UK
Lynsey Aston, Head of Strategic Development at Hermes UK
Christopher Line, Carrier Manager at Cygnia Logistics
James Knowles, Head of Commercial Projects at Ascential Retail Week
This guide is packed with exclusive insight, brand new ideas and expert advice, to help you gather learnings from 2020 and put plans in place for 2021.
It has never been more important to pool knowledge from peers, validate the challenges we're facing and stimulate new, innovative ideas.
Peak has lasted nearly 12 months already, but the biggest test is yet to come. Golden Quarter 2020 is arriving. And it's adding even more orders, parcels and uncertainty into the mix.
Right now, retailers everywhere are looking back at the year, finessing forecasts for 'peak' 2020 and trying to predict what 2021 might look like. All of these conversations will be different, but one thing will remain the same; customer experience improvement is, universally, the main ingredient for retail success in the current climate.
---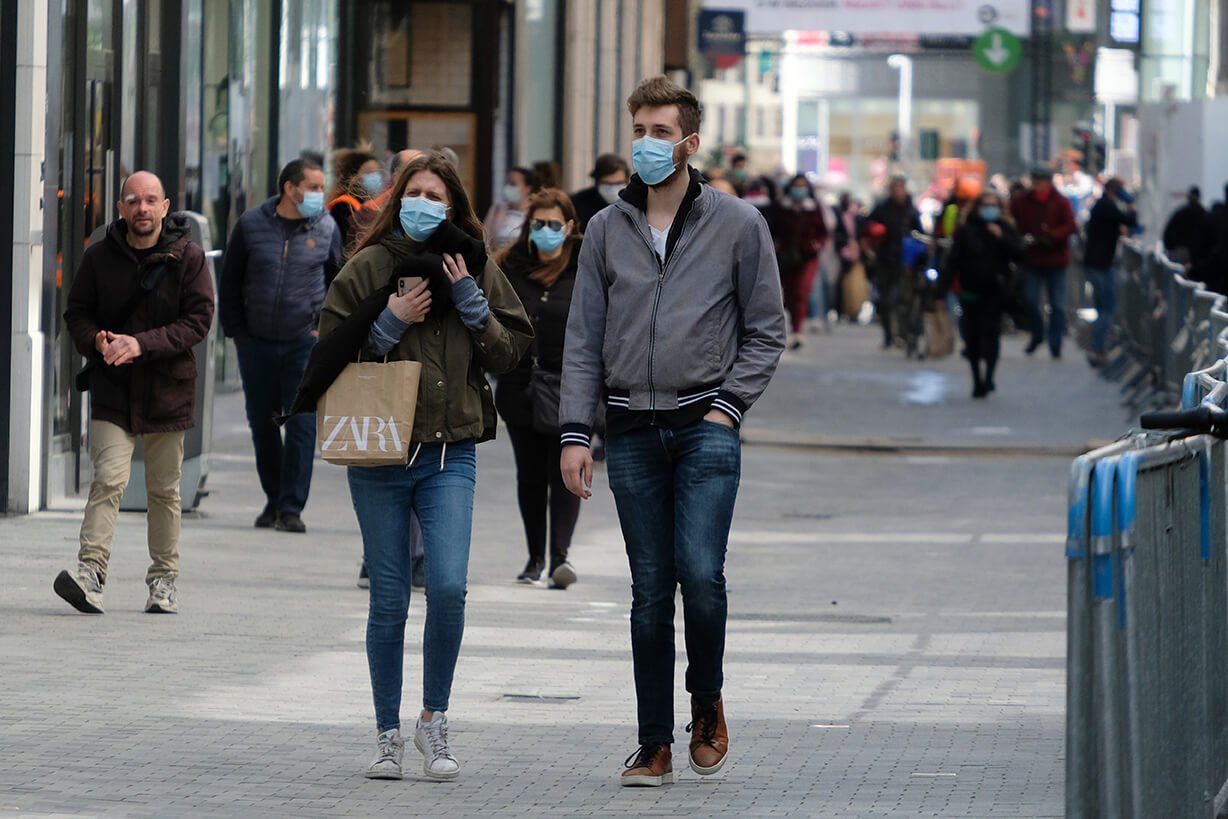 Chapter 2 - the state of cx: stat soundbites
Knowing, understanding and serving customers in 20Q4, and into 21Q1, has never been more important… but keeping up with changing behaviours, attitudes and expectations has never been harder. Retailers need to fully own the delivery experience; having total control over operations, agility of IT systems and proactivity for issue resolution are the only ways to futureproof ecommerce.
To do this, it's important to always have accessible insight.
That said…
You have access to your own data to review (with the help of intelligent reporting dashboards, hopefully…) – and you, like most busy retail professionals, probably don't get as much time as you'd like to trawl through the latest research reports.
Well, we've done the hard work for you, by curating some need-to-know facts and figures on the state of customer behaviour at a time of great change.
Whether you're looking for stats to back up a strategy proposal, business case or even some intel to copy and paste into your next board report – bookmark this page to make sure you're one click away from looking well-connected to the customer.
---
Chapter 3 - the cx-perts
At Sorted, we're lucky enough to work with some of the world's largest and most innovative retailers – from ASOS and Asda, to Farfetch, French Connection and many in between. Every day, we support our clients, carriers and partners with any and all of their delivery challenges.
Working with a wide range of retailers has given us a unique perspective. Throughout the pandemic, new questions have been raised and new issues have come to light. We've seen some of the darkest and most humbling times imaginable, and we've seen a resilient industry rally together to serve the nation.
Regardless of the challenge, the question or the solution, the end goal is always the same: protect and improve customer experience.
But there are lots of opinions on how that goal is reached. And we've gathered some of them.
Here are those conversations – some videos, some blogs.
Watch, learn, think brand new thoughts and, most importantly, take action.
---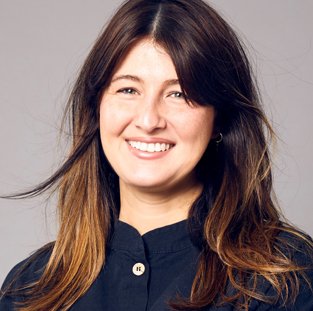 Julia Dietz
Operations Director
Party Delights
Party Delights is the UK's premier online party store, selling over 20,000 products from balloons and fancy dress, to wedding accessories and sweets.
As Ops Director, Julia ensures that customer shopping and delivery experience is as care-free and fun as the party they're buying for. With warehouses in the UK and Germany, Julia's expertise ensures 100+ staff and complex fulfilment programme run smoothly.
In this interview.
The people power behind moving all Party Delights European distribution into a German hub in a matter of days.
How customers are spending less, but buying more often – and what that means for fulfilment.
How customer expectations can be managed, and delivery promise protected, by agile order cut-offs and delivery options.
The biggest change for CX? Retailers are listening now.
"It always felt like customers were pulling everybody along with the things that they wanted," says Julia, who notes that retailers have been chasing their own tails when it comes to direction for innovation.
In the past, brands took customer behaviour signals and worked them into project or transformation plans – but 'data drowning' and conflicting cues often meant that there were too many leads to follow or problems to solve all at once.
The pandemic has unarguably revealed what customers truly want, and retailers now need to listen.
Julia says, throughout 2020 and into 2021, retailers can drill it down to three, uniform things; customers want speed, ease and visibility with every ecommerce transaction. And, with very little time or resource for hesitation, they're the pillars on which the industry can confidently build better customer service.
Now, retailers have the creative licence to rip up the rule book and get creative with how they do it. Julia stresses that there's never been a better time to experiment, learn quickly and find new ways of doing things.
Meeting customer expectations really is an all-year-round job, even before the pandemic, especially when the peak of peak is in October…
For Julia and the Party Delights team, Halloween is usually one of (if not the)  busiest date in the calendar – with up to 25% volume uplift. As usual, everyone needs to be at optimum speed, accuracy and efficiency; and it's very much all hands on deck. However, this year, there are significantly fewer hands on deck…
Watch the video to find out how Party Delights are managing traffic this Halloween (and how they're hoping to keep it scare-free).
---
Key takeaway
As Julia says, "It's ok to try something new, and this is the time to do it. It's a good time to learn to do things differently."
Taking too long to plan and ponder can be counterproductive, and retailers should set themselves up to be agile and innovative – that way, reacting to change in 2021 doesn't need months of prep.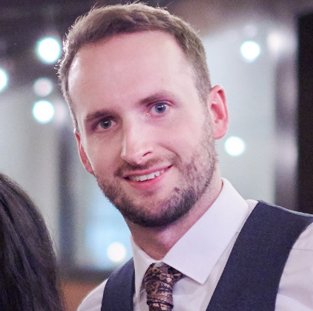 Jonathan Beirne
Group Head of Customer
musicMagpie
After turning the business of reselling old CDs, DVDs and games into an industrial- scale operation, musicMagpie has become a household name – and indeed, the biggest reseller of physical media and consumer technology in the world.
Customer-obsessed, Jonathan, is at the forefront of everything CX. Since joining musicMagpie over 12 years ago, he's climbed the ladder through all aspects of customer service & experience. Now, he heads up the team responsible for maintaining service levels, keeping up with trends and ever-changing customer expectations.
In this interview
The technology musicMagpie has implemented in the contact centre to solve customer service challenges.
How musicMagpie's average year is full of volume peaks and troughs.
Thoughts on how delivery networks will cope with volumes, given industrywide 'finger in the air' forecasting.
It was very clear, from talking with Jonathan, that an obsession with customer behaviour is the only thing that's going to differentiate between a retailer that meets customer expectations, and a retailer that exceeds them.
Starting with the way shoppers can contact a customer service team…
"We just need to make sure that we are wherever the customer wants us to be." Says Jonathan.
This can be influenced by the power of surveying customers, as listening to customer feedback on new contact channels should drive business strategy.
"It's an ever-changing landscape of new digital channels that are available to customers. And we just need to make sure that we keep up with the trend of those channels, to make sure that we're always putting those channels available and in front of the customer."
With multiple contact methods, and more demand for products and services, retailers have faced peak volumes of customer enquiries for multiple months during 2020 – often operating with reduced staff numbers and delivery network disruption.
One of the most effective solutions for a steep rise in contact centre activity is to allow customers to answer their own questions.
"We've put some more self-serve tactics in place, which not only helps us but also helps the customer as well." Says Jonathan. This has been one of the key actions that musicMagpie took to drive down the influx of customer enquiries during lockdown, a figure which is now back to pre-pandemic levels.
"We managed to maintain our service levels, it's something that I've been quite proud of."
Self-serve is particularly useful for 'where is my order?' calls, which are the most common enquiry type for retailers. If customers can check the status of delivery, and track their parcel, without needing input from the call centre – it lowers inbound contacts, reduces cost-to-serve and speeds up issue resolution. Everyone is happy.
For more insight on how the world's largest eBay and Amazon seller has handled customer experience during the pandemic, check out the full video interview.
---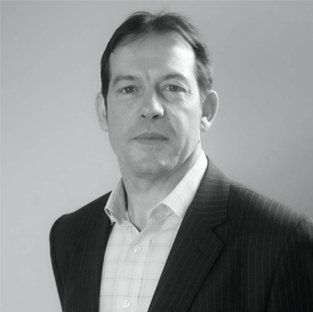 Tim Jones
Director of Marketing
DPDgroup UK
With nearly three decades of experience working 'carrier-side', there are few that know the market better than Tim. Plugged directly into both customer and retailer delivery experience, Tim heads up the DPDgroup UK marketing function.
DPDgroup is the largest international parcel delivery network in Europe, and work with thousands of global retailers to deliver 5.3 million parcels each day.
In this interview
Details of the £200 million investment that DPD have spent on people, warehouses, vehicles and technology in 2020.
The infrastructure that allowed DPD to move from signature to contact-free delivery in just a matter of days.
How the responsibility of customer delivery experience is split between the carrier and the retailer.
"By the time we come to broadcast this this interview, we will have delivered to one million brand new addresses." Tim told us during our video call.
And he wasn't wrong. DPD have now been to over a million new households this year; these are new consumers, people buying online for the first time, people buying from different retailers for the first time or people buying different products for the first time. This is an 'eye opener' for the shift in shopping habits in 2020, and a barometer of the growth in the ecommerce market for 2021.
With that, comes the challenge of ensuring all customers – new and old – have the doorstep experience they expect. Tim notes that customers are more likely to stay loyal to a retailer if they have a good delivery experience, so it's really down to the carrier to look after the customer 'as if they're their own'.
DPD have split the year into parts: peak 1 (the surge and stabilisation of lockdown-driven volume) and peak 2 (the traditional, Golden Quarter shopping season). They're expecting current ecommerce levels to change only by rising, with record numbers remaining for many months.
Segmenting the two peak periods has allowed intelligent planning and forecasting, with huge investments made to make sure they have the confidence to carry on serving the country throughout the rest of the year… and, of course, into 2021 and beyond.
Watch the full interview to find out more.
---
Key takeaway
CX innovation in the final mile for 2021 is unlikely to be radical and drastic – instead, it will be refinements and enhancements that will have the biggest impact on doorstep experience.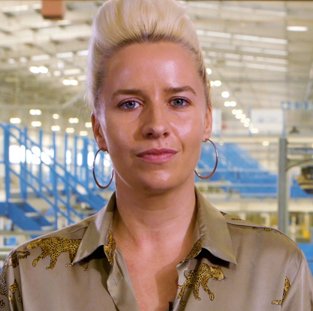 Lynsey Aston
Head of Strategic Development
Hermes
Hermes UK is one of the UK's leading consumer delivery companies, successfully delivering over 400 million parcels a year on behalf of many of Europe's leading retailers. With sustainable double-digit growth for the past seven years, Hermes consistently reinvests profit into its proposition, infrastructure and people.
As a leading consumer delivery specialist, Lynsey manages a team which spans multiple disciplines. The team brings together market insight, proposition, product, user experience and strategy, with an aligned focus on client and customer needs. Always striving to create perfect products and experiences, Lynsey's team remove the hassle and give customers control by learning their preferences – so there's no need to ever miss an order again.
In this blog
Why collaboration is needed between carriers.
The new customer lifestyle balance – work, life, going out, staying in.
The customer demand, and carrier responsibility, for sustainability in the delivery journey.
Read the exclusive blog
Key takeaway
Effective customer journey mapping is the one thing retailers could focus on right now to improve customer experience. It's about tying up what you say to customers and what they actually get.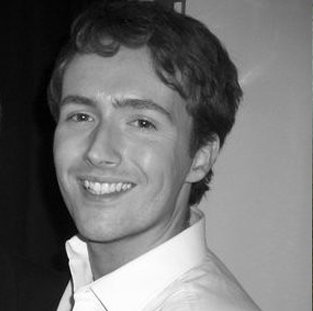 James Knowles
Head of Commercial Projects
Ascential, Retail Week
With a wide range of varied media titles in his portfolio, James has dedicated his career to retail journalism, editorial and content management. His current role at Ascential sees him head up the team behind all the cutting edge commercial content for Retail Week.
Retail Week is the UK's leading provider of global retail news, analysis, data and key market reports.
In this interview
Examples of innovative new retailer models and partnerships.
How the concept of 'experiential retail' will need to change, alongside customer expectations.
The customer shopping habits that retailers are watching closely.
With a whole host of new customers to impress, retailers have one shot to care for and keep the shoppers who are new to ecommerce.
"Swathes of customers who previously didn't shop online, who preferred stores, have all become digitally literate. Because they had to be." Says James, who suggests that these ecommerce converts won't be rushing back to their old ways. "There will still be a greater number of consumers who are going to want to reduce time spent in physical stores."
And it's true. There are thousands of new online shoppers, who will be sticky to the brands that give them the best customer experience. So what has the pandemic meant for store space?
For the past five years or so, experiential retail has been one of the most expensive buzzwords in the industry. From concept stores, to bricks and mortar 'show rooms', to the likes of Klarna, with their ground-breaking pop-ups. Now there is less emphasis on physical store space, and more emphasis on controlled capacity, and getting customers in and out as quickly as possible.
This was one of the many interesting points James made, during our chat. And it's interesting to hear how this may impact in-store concessions or events.
Are we losing the built-in coffee shop, as the high street moves away from being the ritualistic social venue? Have we seen an end to the champagne launch event or the in-store yoga classes?
"I think consumers will still want retailers who provide an experience," says James. "They still want to shop with retailers that provide a kind of branded world that you can step into."
The rethinking and repurposing of the store space isn't, in itself, a new thing. For years now, innovative retailers have been considering how they respond to the steady, but drastic, shift towards ecommerce. Customers have been moving online for years, and the pandemic has been a catalyst for change.
Destination shopping has been one route. But now, the bells and whistles don't matter. There are hundreds of lifeless store units, housing untapped stock and shop floor staff with fewer customers to serve. A simple pivot to a ship from store model could very easily save both the retailer and the customer time and money.
Is hyperlocal fulfilment the new 'retail theatre'?
In the video chat, James discussed drive-through stores and other new retailer models that we've seen land during lockdown.
---
Key takeaway
The most successful retailers in 2021 are likely to be the ones who have won customer loyalty in 2020 – so it's important to focus on building digital experiences.
This is especially important when we consider the waves of people shopping online for the first time – there's a whole market of customers, new to ecommerce, ready to form brand loyalty based on their first experience.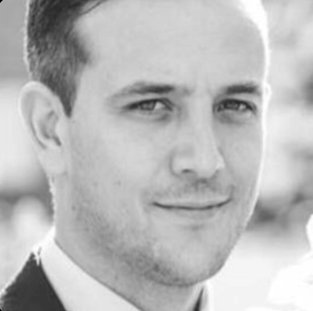 Christopher Line
Carrier Manager
Cygnia Logistics
Chris is a hugely experienced supply chain specialist, working in retail for over 15 years in positions spanning all elements of fulfilment and logistics, including planning, stock management, carrier management and drop ship.
Recognised as one of the UK's leading logistics solutions providers, Cygnia provides end-to-end solutions for clients who are seeking UK, European or global solutions to meet their fulfilment and other supply chain requirements.
In this blog
Supply chain and delivery data, and its role in customer communications.
How Cygnia is preparing for peak, using forecasts from customers and suppliers.
A logistics provider view on customer delivery choices.
Read the blog
Key takeaway
The most common view for Golden Quarter 2020 is that the proportion of retail online will continue to increase against last year, but that the 'peak' itself will be less pronounced – extending over a longer period as consumers normalise online shopping, rather than wait for specific promotional activity.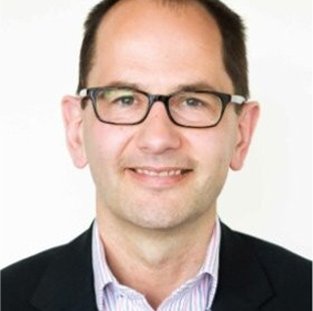 Paul Durkin
Managing Director, Digital and eFulfilment
Wincanton
Paul is an energetic, passionate business leader and ecommerce expert. At Wincanton, the largest British logistics firm, Paul defines the strategic plan and leads the profitable growth of a £200m+ Retail Sector, delivering multichannel solutions for customers including B&Q, Screwfix and M&S.
In this interview
New or changed buyer considerations — such as returns habits and the need for delivery speed.
How customer expectations for delivery tracking vary — considering exceptions vs. general updates.
How collaboration has become a "burning platform", and how Wincanton see supply chain cross-working standing the test of time.
As we know, most retailers are seeing an extended, ongoing peak at the moment. And, according to Paul, we can already tell that most will continue to trade at these levels throughout the rest of 2020.
With a nationwide spotlight shone on the importance of delivery and logistics networks throughout 2020, the customer's awareness of the carrier brand is more important than ever this peak.
So could this be a new battleground? Could we be about to see customers shopping around for carrier options, as they do price?
If this becomes a theme, and customers have developed brand loyalty with specific carriers (or even specific local delivery drivers) during lockdown, we could be about to see a very interesting shift in conversion factors at the checkout.
Multi-carrier delivery offering is one way to mitigate the risk of drop out, motivated by positive or negative carrier experience.
Although loyalty, to brand or carrier, is key, Paul predicts that customers have reflected and realigned their priorities a lot this year… "The onset of COVID has certainly driven some changes in behaviour and our delivery preferences, clearly," says Paul, who notes that there's been an attitude shift in 2020; customers are questioning whether they need their items next day or same day, and they seem to be making more considered purchases with less focus on returns. Either driven by pressure on key workers, sustainability, access to stores or simply generational reflections on 'what's really important' when it comes to shopping—people are perhaps being slightly more considered with their purchases.
---
Key takeaway
During lockdown, consumer brand awareness has been heightened, with lots of focus on carrier brand and well-publicised key worker recognition. Shopper loyalty to specific delivery firms, and even specific delivery drivers, has grown.
This may well see a huge shift towards multi-carrier offerings being a converting factor in the customer journey.
Chapter 4 - the conclusion
One common theme, throughout all the interviews in this guide, is the emphasis on the importance of customer obsession, and customer communication.
Jonathan (musicMagpie) was clear about the transparency and proactivity that should go into serving the customer and how a retailer shouldn't wait for the customer to tell them something has gone wrong – as that's bad for contact centre costs, and customer experience.
---
Lynsey (Hermes) echoed the sentiment around putting control in the customer's hands, and made the point around how mapping customer journeys and tying communications together would be more critical than ever in the coming months. James (Ascential Retail Week) has really highlighted how new customers in the market, previously preferring physical stores, are there for retailers to catch and keep… meaning loyalty is a currency only earned by impressing in the post-purchase experience. Paul (Wincanton) mentioned that consumer awareness of final mile carriers is much more heightened this year, so it's no wonder customers are watching delivery with a beady eye. Because when delivery is the only physical touch point, and often the most varied or risky part of the customer journey, there's no excuse for bad experience.
Chris (Cygnia) predicted that the months of ecommerce high volume we've witnessed this year won't be slowing any time soon, and that peak in 2020 is likely to be less pronounced and more spread out than we've seen before. So, when it comes to forecasting, planning and implementing change in the 'new world', the points from Julia (Party Delights) ring true; the pandemic has taught a lot of retailers that they can move at a speed previously unheard of, so now is the time to quickly test and learn, and move decisively in business decisions. Keeping in mind, of course, the prediction from Tim (DPDGroup UK), that the most biggest impacting change in 2021 is likely to come from smaller, incremental refinements and changes… so it really is all about being agile and flexible with the technology impacting your end customer experience.
---
About Sorted
Sorted is refreshingly agile and data-driven delivery software – powering dynamic checkouts, delivery management and delivery tracking around the world. Through partnerships with some of the biggest global carriers and customer-obsessed retailers, Sorted transforms the delivery experience into a delight, for everyone who touches it.
SortedPRO connects you to your carrier world. SaaS based, scalable delivery management software – benefit from flexible API integration and a simplified UI. Liberating you from IT constraints and reducing carrier costs, making your logistics easier and more efficient.
SortedREACT is an aggregated carrier tracking platform, streamlining delivery exceptions management and allowing you to customise your branded customer comms. Get total control over the post-purchase experience.
SortedHERO presents real-time delivery data to the checkout — allowing completely personalised delivery options, automatically displayed based on the shopper and the capability of your carriers. Ecommerce delivery solutions; confidence for you, convenience for your customers.
See what we can do for you
One of our specialists will demonstrate how the Sorted platform can help you maximise final mile efficiency and provide a 5* customer experience.
Book a demo