The CMS Playbook: Five plays to nail multi-carrier delivery management
Improving delivery experience has always felt like an urgent task for retailers. But, knowing what we know now, that old feeling of 'urgency' was actually pretty relaxed…
---
July 2023, note from Sorted:
Retail is still in a state of permacrisis, and we've been blown-away by the number of retailers we've spoken to who are putting carrier management and delivery experience at the top of their priority list in 2023. We're here to help every single one of you.
Many retailers who get in touch with us are looking for consultation and advice – something our team are always on hand to provide. Many are looking for analysis, market stats and trends to shape strategy, and many are looking for hacks to make their delivery management work harder, smoother and more profitably. Some are simply getting started, and want to understand the optimal way to upgrade their delivery experience management whilst protecting their margains and enabling revenue growth.
To support retailers like you, we've put together and updated a full 2023 delivery experience playbook. This is your map and your compass, acting as a guide with stealable sections to help inform planning, strategy, business cases and proposals. Whether you're looking for top level detail, or API documentation for a deeper dive into the tech – use and abuse the contents here to make your life easier.
---
With 34% of consumers saying they now only shop with brands they've already had a positive experience with, it's no surprise that retailers are doubling down on efforts to keep delivery costs low and customers loyal. In this playbook, each section covers an area that you'll need to know about enhancing and scaling carrier management. You'll find:
Ready?
---
Chapter 1 - The market
In the years since the COVID boom, the growth of online shopping has slowed, but the acceleration of ecommerce uptake is irreversible.
ONS figures from November 2022 show that sales volumes from 'non-store retailing' (which is predominantly made up of online retailers) fell by 2.8%. This continues a downward trend seen since early 2021, when the wider economy reopened and people returned to shopping in store. That said, online sales are still 18.2% higher than their pre-coronavirus levels (February 2020).
---
So more shopping, means more shipping. And, with the average ecommerce revenue per ecommerce shopper expected to hit around £3000, we can expect an big rise in the number of parcels running through warehouses and carrier networks this year.
During this time, the importance of differentiation in the ecommerce space is rising too. Last year, Sorted commissioned a team of neuroscientists to analyse the customer journey of ten of the UK's leading retailers. The majority of brands had a strong customer experience, with an average of 80.7 out of 100. In terms of post-purchase, there was little to make them stand out from the competition. In a high-performance market, with neuroscientists calculating that delivery experience alone makes up 35% of the overall journey experience, customers are looking to delivery as a reason to buy. And the market is busy.
So what does heightened competition in the retail space mean for shopper attitude? What are the latest findings affecting your operational strategy? Here are some stats and soundbites from our most recent customer study, to cut out and keep for your next board report.
---
When asked if the cost-of-living crisis impacted whether they pay more attention to a brand's reputation for delivery experience…
---
47%
of UK shoppers now always read reviews on delivery experiences before they purchase.
34%
said they now only shop with brands they've had a positive experience with previously.
63%
of consumers have experienced a delayed order in the past six months. 55% have had their orders significantly impacted (lost or damaged). Of these, 73% had to chase the retailer on the whereabouts of their parcel. Sixty percent of consumers have had a parcel delayed, lost or damaged at least twice.
85%
of consumers are either not or only somewhat confident that online deliveries will arrive on time/undamaged.
60%
of consumers would not order online from a retailer again if they experienced a poor delivery experience because it would 'break their trust'.
37%
voted 'delivering on time' the most valued aspect of the delivery experience. This was followed by low shipping costs (32%) and proactive updates about their order/return (26%).
So, considering the trends and findings above, it's clear that there's a lot more pressure on shipping and carrier networks. Disruption is going to remain, and be problematic – but that is where you have the opportunity to shine.
---
Read about how other retailers are using delivery experience to respond to market challenges.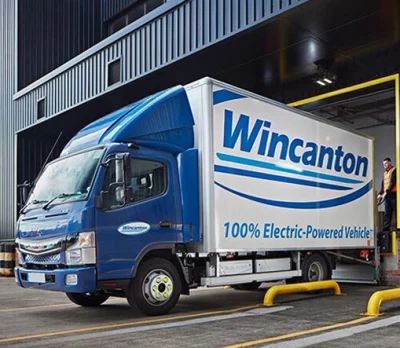 Chapter 2 - The motive
So it's clear that there's an increased pressure for delivery experience to be front and centre throughout 2023.
In this chapter, we'll look at exactly what retailers need to know to review their current carrier management operations – whether that's single-carrier, or managing multiple carriers in house.
Firstly, lets think about those retailers running a single carrier operation. What are the objections for multi-carrier delivery management?
Having a strong multi-carrier strategy is essential for growth and stability. Routing all parcels through the same carrier isn't sustainable, especially if you want to ensure customer experience is strong. Which, of course, you do.
So, multi-carrier isn't really an option; it's a requirement for de-risking operations. Taking into consideration recent strike action, bad weather disruption, staff shortages, Brexit and the cost of living crisis; shipping costs and carrier management are under a hot spotlight. But, in the interest of completeness, here are some blockers that ops teams often come up against:
Managing our relationship with one carrier is hard enough, how can we manage multiple?
Carrier integration maintenance is endless – rate changes, operational cut offs, collection times, new services. Why would we add more carriers to the maintenance list?
New carrier integrations are costly, how do we build a business case for the budget? Plus, maintaining them is expensive too.
How do I battle for IT resource for each carrier integration?
Reporting is complex enough with one, how complex would it be with multiple carriers?
Managing manifesting errors and delivery exceptions are already big tasks… what would it be like with more carrier complexity added?
All valid concerns. But continuing with one carrier is risky. Here are just a couple of the main issues:
If they go down, you go down
If you have all your eggs in one carrier's basket, and that carrier faces any disruption (due to tech failure or extreme weather, for example), you're scrambled. No service, no shipping – and no carrier should be your single point of failure.
No negotiation power
If you're negotiating rates with one carrier, you're not negotiating at all – they know you need them more than they need you. Maintaining margin can only be done if you have a strong position in commercial conversations.
No optimisation of service type
Highlands and islands, or next day delivery for pre-10pm orders… with just one carrier, service offering is limited and there's no ability to be smart with parcel routing.
Customers crave choice
It's a major risk if your delivery offering doesn't support carrier flexibility at the checkout. By connecting to multiple services, you're offering customers better delivery choice and helping your ecommerce team nail conversion – whilst making sure the checkout is well-aligned to warehouse capability.
Nobody likes a full warehouse floor – or a broken customer promise
Issues internally with picking and packing can cause retailers to miss carrier departure times. Mistakes happen – but, with no real carrier-driven issues, the warehouse is to blame for not delivering on customer promise. This can lead to stock build up, disruption of process and reduction of warehouse floor capacity – not to mention unhappy customers (and unhappy customer service teams). Flex is needed, so other services are on hand as plan B.
---
As the oracle of everything carrier and shipping related, the business looks to the warehouse and the operations team to deliver a carrier strategy that is both flexible and financially sound. That's hard to do with just one partner, especially when you could tap into a market that's growing exponentially.
That's why many retailers choose a multi-carrier strategy, whether that's managed in-house, or through a third-party tech platform.
Benefits of multi-carrier delivery management are very far reaching, but a few to mention:
Order cycle time protection
Business continuity and output velocity can be maintained if the risk of carrier downtime is mitigated. One large fast fashion brand had downtime to the value of £50,000 when they were unable to ship for just one hour. Not good for customer promise, either.
More power for commercial conversations
If you have options for fulfilling deliveries, volume splits can be used as a negotiation tool for rate card conversations.
Scale with ease
Give each carrier what they're good at, rather than 'one carrier for the world'. If a retailer has sights set on nationwide or international expansion, more carriers will enable growth in different territories.
Service specialism
Dangerous goods, large items, high value luxury, whatever it is your service arsenal should be packed with options for specialist delivery.
Proactive rerouting
As soon as there's a sniff of carrier performance dropping, whether it's longer-term change or in direct response to a severe and short-term issue, there are fall backs to ensure customer promise is kept.
---
Whose problem is carrier integration?
At first glance: everybody's.
Tech teams can be seen as the bad guys, sometimes. They hold the reins on project prioritisation, which can be frustrating for operations managers fighting for resource for rate changes. Carrier maintenance can be laborious, and onboarding even more so; it's estimated that integrations can cost the business between £10k and £20k, with no ability to pilot or test before the work is complete.
---
Collaboration between the teams can be light touch, but still impactful. IT should be brought into the selection process early on – whether it's with carriers on a one-to-one integration basis or whether it's through a third-party carrier management software. They can offer expertise on which partner has the best documentation, which is the easiest tech to work with, which is the most agile, which has the most flexible API endpoints.
---
Chapter 3 - The Models
So, having a multi-carrier proposition benefits everyone, and it's a no brainer for customer experience. But there are two main ways to integrate and manage multiple carriers.
---
One-to-one carrier integration
The retailer has direct, bespoke-build integrations with each individual carrier. Services, reporting and configuration is managed directly with each carrier.
Benefits to the Ops team
Direct integrations can be built independently in different ways to plug different services into different systems.
Bespoke label configuration may be easier to set-up directly with carriers.
Wider business benefits
If there is only one or two carrier services required, and extension of delivery proposition isn't a business aim, there's no wider system changes needed to integrate directly with carriers.
Key challenge
Changes must be made manually by the retailer IT team and in collaboration with each different carrier partner individually. So, if packaging dimensions change or your NDD cut-off time moves, that change has to be manually tweaked with each integration separately.
Similarly, carriers very often make changes to their services (compliance, labels etc.) – and each change needs IT time to implement.
Using a carrier management system
Integrating once with a third-party CMS means all carrier integrations, maintenance and reporting is managed centrally through a specialist provider.
Benefits to Ops
Access to thousands of carrier services that can be switched on and configured by the warehouse team, with simple shipping rules.
New services can be tried and tested easily, within warehouse control.
Central helicopter view of reporting and carrier performance.
Wider business benefits
IT resource freed up.
Stronger negotiation position on carrier commercials and budget saving.
Customer delivery proposition improved.
Key challenge
With some time and resource investment needed up front, proving ROI and building a business case can be tricky.
Some retailers are naturally averse to using third-party suppliers. The CMS provider should always be aligned to retailer ambitions and should provide flexible configuration options and features that support growth whilst always being reliable.
Getting, or changing, your CMS will have an immediate impact on your warehouse and logistics operations. For most businesses, this impact is majorly positive and transformative to warehouse and shipping, as well as the wider business offering as a whole. A CMS can have major and immediate impact on warehouse and logistics operations – as well as the wider business offering as a whole.
To get the most out of a new system, or even an existing one, we've put together some tips, tricks and tests that will help transform delivery ops into your secret weapon.
---
Chapter 4 - CMS: Five plays to get you started
Here are some examples of how a CMS can be used to optimise and improve management of a multi-carrier offering; empowering the warehouse to deliver so much more.
The following plays give you the top-level info you'll need to start to think about how to get the most from you CMS partner, and each section links to the technical documentation that will support an IT team, or operations team, to get stuck in.
Let's get you growing.
Play one:
Deciding how to ship
Routing to the cheapest available carrier service can shave off pence per delivery – for leaner and smarter budgets. Having multiple carrier services available means flexibility and control over which traffic goes where too.
Allocation is seen as black magic. But you don't have to be a developer to manage allocation rules.
Automated rules can be configured within the UI; meaning everything is visual and intuitive, rather than hard-coded – so, no IT resource needed.
---
Here's an example of how a modern CMS might choose the right carrier for your shipment:
Who can deliver?
First, the CMS compiles a list of all carrier services that could potentially take the consignment (that is, configured and enabled services that ship to the delivery address and could meet the specified delivery promise).
Who meets the allocation rules?
Next, the CMS creates a final shortlist of carrier services by eliminating any services that do not meet your retailer's own allocation rules (your preferences on carriers able, or unable, to ship certain weights, dimensions or contents, for example).
Who is cheapest?
Finally, the CMS allocates the consignment to the cheapest service on the shortlist.
Key takeaway
Allocation rules and carrier preferences can be intelligently managed and automated by users within a CMS, with no complex coding or configuration needed.
Play two:
Customer promises the warehouse can keep
If you nail this, you're winning.
A CMS that connects the checkout and the warehouse will mean customer delivery options are based on operational and carrier capabilities – rather than just a static delivery offering, guesswork or, worse, making unrealistic delivery promises.
For example, not all carriers deliver to all postcodes at the weekend, so don't offer that service to customers. Or bank holiday delivery isn't offered by many carriers, so don't offer that service to customers either.
If your web front end knows what's going on in the warehouse, and with your carriers, there's more chance of a smooth pick, pack, dispatch, final mile and happy customer.
---
It's everyone's problem if the customer delivery promise isn't kept – but when warehouse ops are stretched and order cycle time is key, customer experience can feel like 'someone else's problem'.
That said, if the web front end and the DC talk to each other, a customer will be given multiple delivery options and the illusion of choice – but all within the tolerance of your ops, real-time.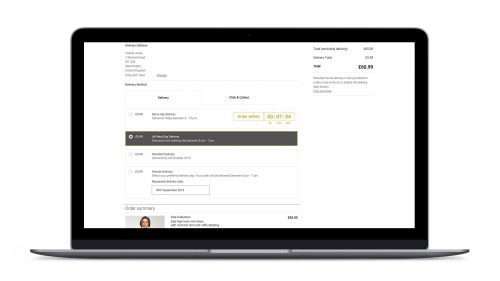 Key takeaway
Customer delivery offering at checkout should always reflect what the warehouse can operationally fulfil. A CMS can link the web front end and the warehouse to ensure customer promise is kept, every time.
Play three:
Manifesting
Not the most exciting thing, and it should stay that way.
Manifesting is the hygiene factor that no-one wants to know about, until it goes wrong. And when it goes wrong, carriers charge, deliveries fail and customer promise isn't met.
But it shouldn't go wrong – and it shouldn't be laborious. And this is a really simple, quick win for a CMS.
---
Collating, formatting and transmitting consignment data to carriers, in an old school model, is done on a consignment by consignment basis. Intelligent, multi-carrier teams are smarter.
For a modern operation, the process can be engineered so that consignments meeting pre-set conditions can be automatically manifested. And that can be super simple to manage within the CMS UI, so the control is totally with you.
For example, this could be done based on specific business need; such as manifesting eligible consignments to a certain carrier at a certain time, based on carrier collection times from the warehouse.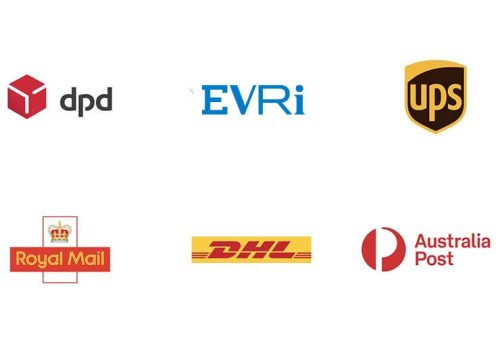 Key takeaway
Manifesting with a CMS can be as smart, or as simple, as required – and a CMS will ensure control of carrier data transfer sits within retailer ops teams.
Play four:
Growth management
As the world changes, it won't always be the case that one parcel ships to one customer from one brand from one DC by one carrier. Multiple carriers, multiple locations and multi-brand management can be messy.
Maybe the business is acquiring other brands, moving into new warehouses, shipping from store estate or serving new international markets.
Warehouse ops shouldn't be a blocker to business growth; they should be an enabler, leading seamless roll out of business expansion plans. So that's where a CMS comes in; supporting a multi-location operation, and seamlessly managing complex shipping.
A CMS with a type of 'order flex' flow would enable you to process complex orders into easily shippable segments – meaning a simple way to manage one order that potentially comprises items shipping from different locations, shipping on different dates or requiring multiple carrier services – into easily-shippable portions.
---
This is particularly useful if:
Ship from store is in your roadmap.
You ship multiple brands, with allocation rules specifically set for each – in a 'parent and child'-style shipping scenario.
You operate multiple warehouses or fulfilment centres, or run a customer marketplace.
You use drop ship vendors.
You supply a range of products with large variations in weights and dimensions.
---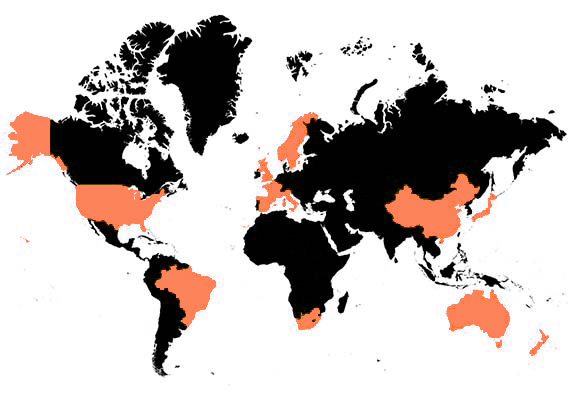 Play five:
Delivery experience dashboard
A responsive dashboard and access to delivery experience reporting will make your life easier, and will make your team look awesome.
You can view, create and manage everything from one place, whilst keeping an eye on performance.
Managing insights and reporting from multiple carriers can be your secret weapon, or your downfall. You need one version of the truth.
It's important to make sure you're proactively keeping on top of how you're doing – not just of your own operations, but of your carriers' too.
A high-performing CMS will put easily digestible, accurate data at your fingertips.
Important things to monitor:
Shipment status
What is processed, dispatched, in transit or delivered? Is there anything in red or amber, meaning you have disruption and delays? Or is everything green and on track?
Delivery window and type
Which were the most requested service types? For example, home delivery or pick up. Which carriers delivered successfully within those windows (such as morning, afternoon or all day)?
Delivery experience
Did your carriers hit or miss the customer promise? Can you break this down by service and window?
Carrier and carrier service
How many shipments were shipped via particular carriers or services?
Shipping costs
What are your costs, drilled down by carrier and destination? How have shipping costs changed over time? Your CMS should be able to provide you with the true cost to ship your goods.
On top of delivery experience performance analysis, having all your management features packed neatly into a user-friendly dashboard should be the aim for your CMS.
---
Chapter 5 - The summary
Working with old school carrier management systems or single carrier offerings can be costly in the longer term – in more ways than one. Having a flexible CMS in place to manage multi-carrier operations keeps time and resource costs down, reduces risk, enables growth and puts control back into the hands of the retailer.
Regardless of shape, size or category, any retailer with an online presence can benefit from diversifying delivery offering. It's as simple as that.
---
Start optimising your delivery experience now