A guide to onboarding.
Here's everything you need to know about getting started with Sorted's delivery experience platform.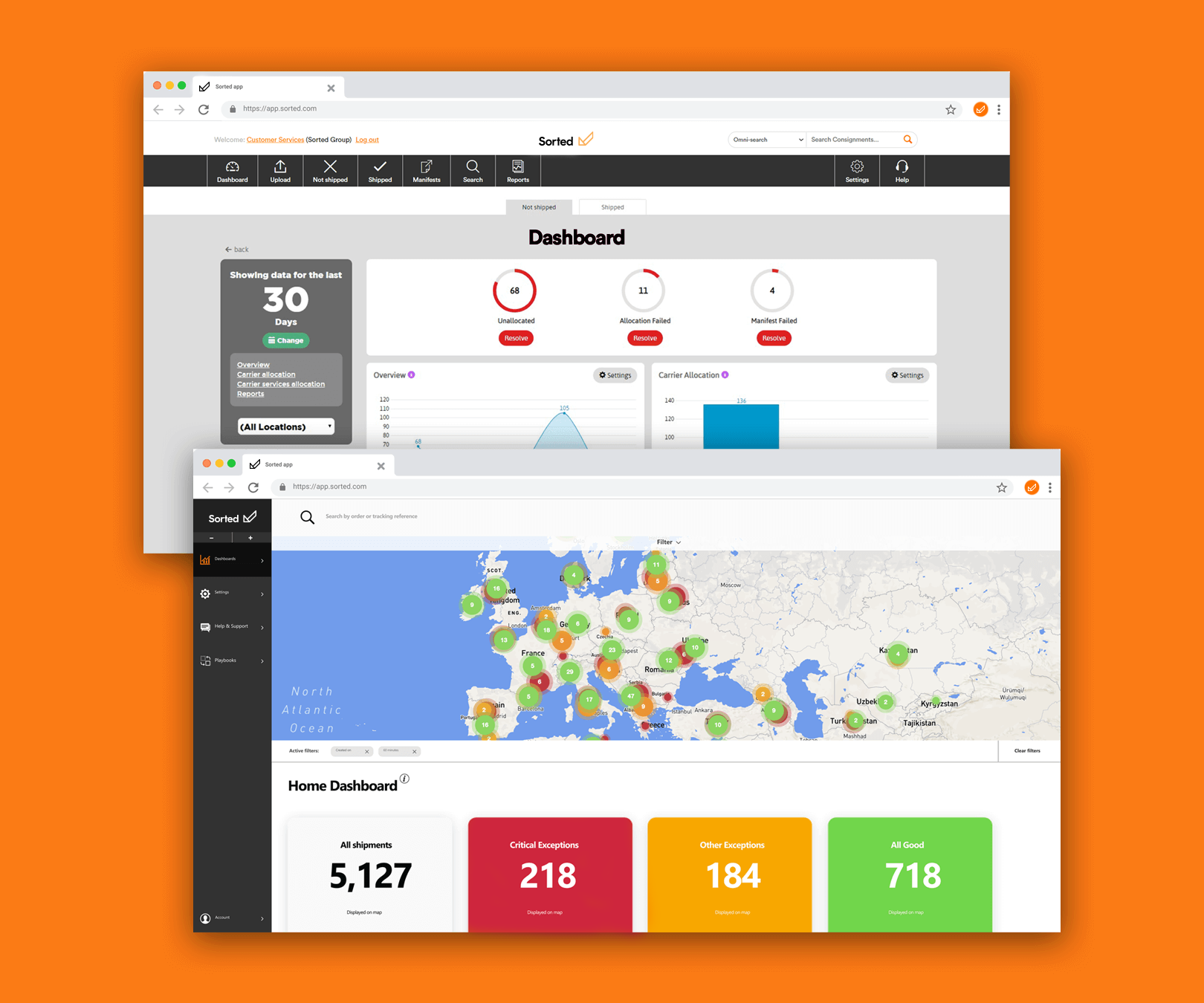 When you choose new software, you want to know how things will work after that contract is signed. That's why we've built this page; to give you an honest, behind-the-scenes look at the journey a retailer, brand or partner takes to get up and running with Sorted.
Here, you'll find everything you need to know about the who, what, why and when of onboarding.
---
A quick intro and welcome, from our Director of Customer Enablement.
The Products.
Our delivery experience platform connects all the major touchpoints of the ecommerce journey and powers checkouts, carrier management and post-purchase tracking around the world. The platform hosts three core products:
---
Our carriers.
One integration. Thousands of services, from some of the biggest global carriers.


Learn more about carriers