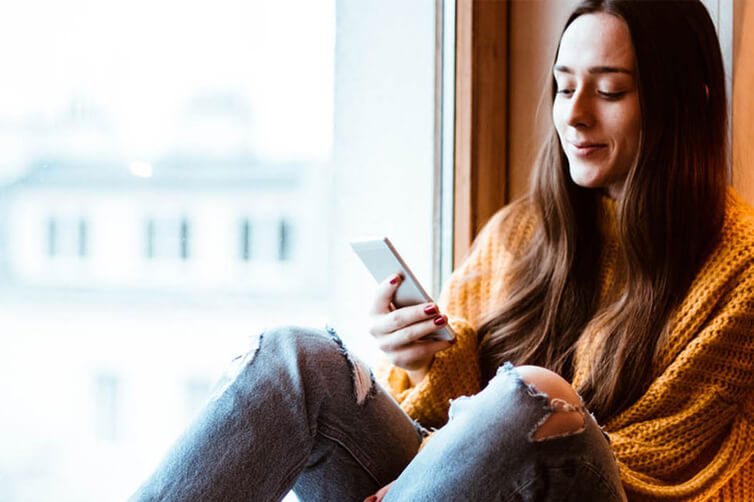 2018 has been a rough year for the high street. We've witnessed the winding down of Toys R Us. The collapse of Maplin. Profits plunging 99% at John Lewis. And, perhaps most dramatically, the bankruptcy of House of Fraser, saved at the last minute by Mike Ashley's Sports Direct.
Yet, while many traditional high-street brands seem to be teetering on a cliff edge, savvy online retailers like MADE, boohoo and Missguided have been quietly making next-generation tech investments to keep their growth. And now they're sitting pretty: MADE, for instance, enjoyed a profit leap of almost 60% in 2017.
What's their secret?
It's all about the tech under the bonnet. So, without further ado, let's explore the three key technologies retailers need to put their money on.
ARTIFICIAL INTELLIGENCE
Machine learning offers a different way of looking for patterns in data, with unparalleled capabilities. Systems can swiftly and accurately sift through, and make sense of, vast volumes of data – much quicker than a human could.machines thinking and learning on their own can seem slightly terrifying. Will robots eventually take over our jobs? And the world? Probably not just yet. And that's not what artificial intelligence (AI) is necessarily about in ecommerce (a bit less Terminator, a bit more chatbot). Whatever the longer-term implications of AI, what's certain is that there are distinct advantages to adopting it in retail. In the retail sphere, this could mean taking data from carriers and using it to proactively update customers about their deliveries. AI-powered delivery tracking technology such as SortedREACT can do just that. It stores real-time data all in one place, regardless of how many carriers are involved.
By firing delivery info to the customer before they've even thought about picking up the phone, brands can win trust and save money by nipping any potential 'where is my order' queries in the bud.
MICROSERVICES
Microservices are a way of building an IT infrastructure that is dynamic, agile and easy to scale.
In the past, retailers would use one giant system, known as a monolith. The trouble with monoliths is that if there is a single error, or something doesn't turn out as expected, the entire system is compromised. Frankly, they are not fit for purpose in today's high-speed digital culture.
Microservices, on the other hand, gives businesses the ability to quickly build and roll out new features. The likes of ASOS and Amazon have been relying on microservices for years, so it's no surprise these online retailers are among the highest performing in the sector.
Having technical flexibility and agility is the best way to stay ahead of new retail innovations. By using microservices, retailers enjoy more speed, agility and resilience. Plus, they can react to rapid changes in the market and quickly launch a feature to complement the latest trends.
Bugs or glitches can be fixed with ease, without any risk to the existing system. Microservices are also less labour-intensive: fewer developers are needed, which minimises the risk of development conflict.
A SINGLE VIEW OF STOCK
We're now buying twice as much as we did 10 years ago, and consumer expectations are higher than ever when it comes to the purchasing experience. Whether they're shopping online or in stores, customers seek a seamless checkout experience, so having a single stock view is essential.
To fulfil all those orders, many retailers now ship directly from the distribution centre, meaning they can ship the same day and reduce delivery times. To do this, they need a single view of stock to know where each product is. Retailers can then share the correct info with the customer at checkout, ensuring the best delivery options are available.
Using a simple checkout plugin like SortedHERO gives retailers greater control over the personalised delivery options they offer their customers. The product offers access to more than 50 global carriers, including Click & Collect, same day, next day and on demand – and integrates with existing delivery management platforms.
Investing in AI, microservices and having a single view of stock may seem like a no brainer, but some would argue it's easier said than done. It may feel like it's expensive and risky at first. But the retailers who bite the bullet and adapt quickly find that the cost savings, increased efficiency and improved sales more than makes up for the initial resource and spend.
---