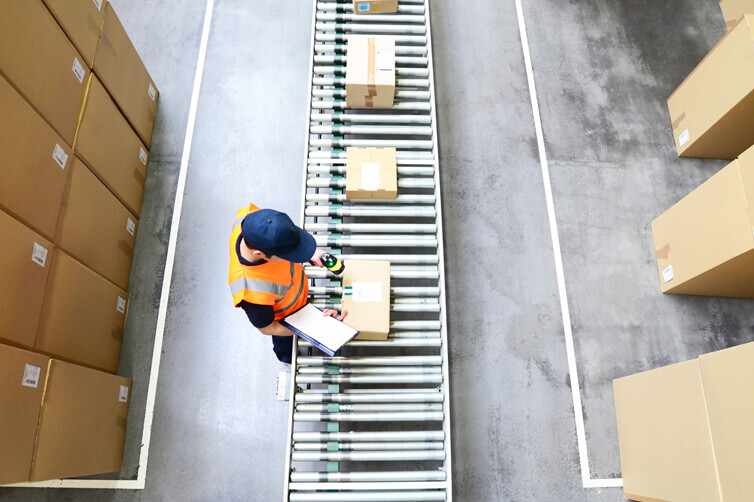 It's hard enough keeping your eyes on your own performance figures, never mind the figures floating about from the wider retail landscape.
Well, we did the hard work for you.
Our newest guide curates some of the need-to-know numbers that can inform strategy, planning and business cases – not to mention the interesting anecdotes to drop into meetings and reports.
There's a full market overview included in the new report itself, but we've packed some of the key bits into this blog for you. Here are some of the stats, facts and figures that we uncovered whilst putting together 'the CMS playbook: five plays to nail multi-carrier delivery management'.
_____
In May 2020, online sales were worth 33% of all retail sales. In May 2019, that figure was at 18%. What a difference a year makes.
Obviously, May this year was at the height of the UK lockdown, so figures are skewed by the pandemic response. But we don't know how long this will last. Retailers have been running at peak levels for months now – with very few concrete predictions on what will happen to traffic for the rest of the year. That said…
Research from the EY Future Consumer Index says that 42% of UK consumers believe the way they shop will fundamentally change as a result of COVID-19. So volumes are unlikely to ever return to pre-pandemic levels. It's a bit of a cliché now, but we really need to recognise the current state of play as 'the new normal'.
______
Estimations from UK retailers state that each carrier integration can cost between £10,000 and £20,000 – with ongoing maintenance costing upwards of £250,000 per carrier, per year.
That is a HUGE chunk of budget – both CAPEX and OPEX – just on general service updates and improvements. Not scalable, if there's more than one carrier involved (which there should be).
______
Between 2015 and 2019, the number of courier businesses in the UK rose by a whopping 57% (according to Mintel 'Courier and Express Delivery Impact of COVID April 2020'). The UK last mile courier market remains highly fragmented with an increasing number of couriers entering the market. Delivery networks are growing in complexity – but this is a huge opportunity for retailers to differentiate their delivery offering, as customer expectations rise.
_____
Following international delivery cost changes, and cemented by the impact of COVID-19, carriers saw an increase of over 100% on rates paid for last mile delivery in the US from 1st of July 2020. For UK retailers shipping to America, this meant big budget impact – with one of our clients reporting a £17 per parcel excess carriage cost implemented overnight. This is a huge hit, leaving retailers feeling trapped; if there are no alternative services that can be switched on at the press of a button.
_____
One retailer we worked with saw a 200% increase in productivity, as a direct result of implementing new software into warehouse operations. This is has a huge impact on both throughput and customer experience – with an net promoter score rise of 1.2 points. Read the full story here.
_____