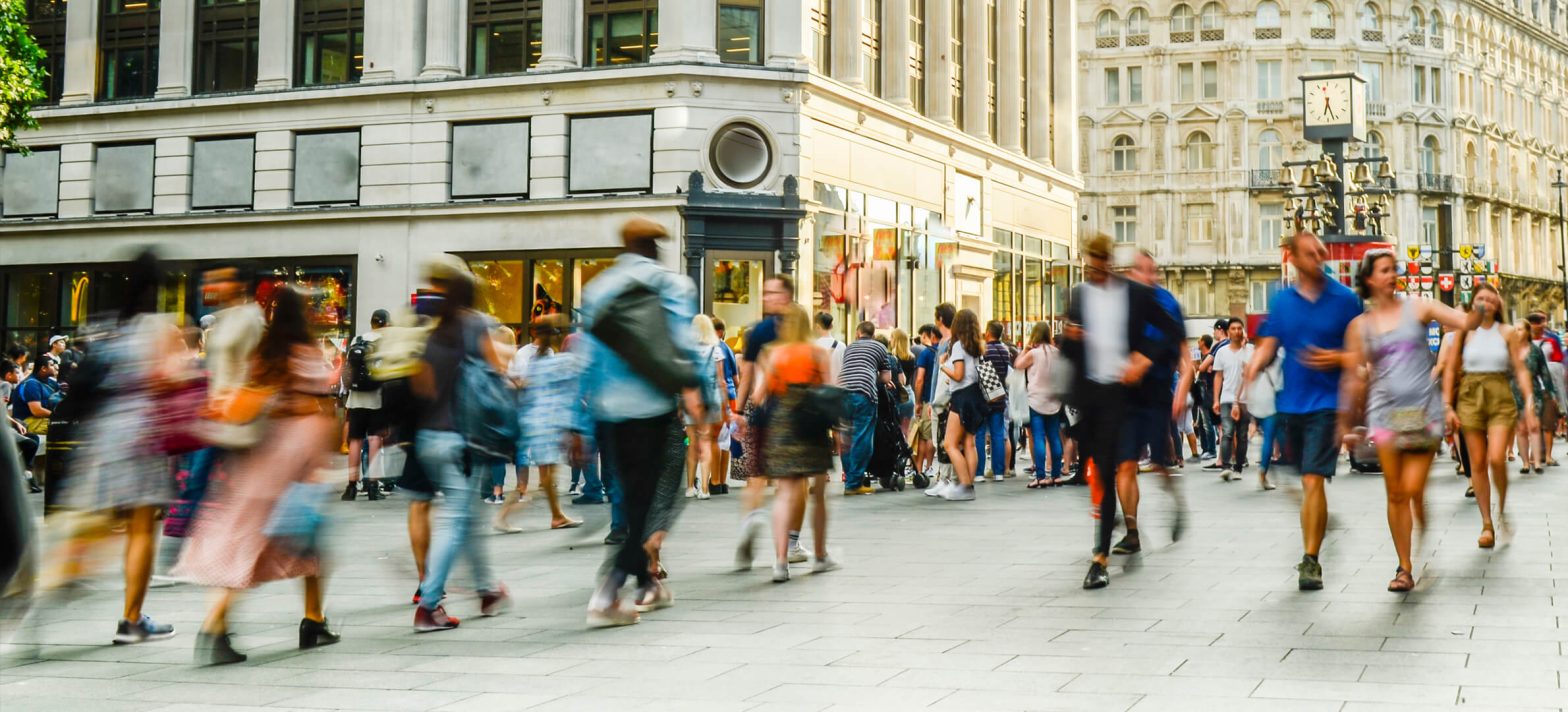 Retailers, there are no excuses anymore.
There is a radical rethink going on in the industry that could serve as a pivotal turning point in 2022.
Three months into 2022, agile brands and retailers are already creating the blueprint for success, and they've demonstrated that competitive advantage is there for the taking. In fact, research suggests that 38% of retail sales will be made online by 2026, so the fight for share of wallet is going to be hotter than ever.
Those who figure out how to deliver seamless ecommerce experiences will be the winners of this rocky market, ensuring customers keep coming back for more.
We've spoken to retailers of all shapes and sizes and looked at the wider retail market too – and if you want to keep up, here are the five trends that we think that you need to start thinking about, sooner rather than later:
---
1. Delivering seamless customer service will be built on branded tracking
Expectations for delivery experience (DX) are higher than ever before. Customers want to know where their delivery is, how long it's going to take, and how to manage it effectively on their terms.
Although sometimes overlooked by retailers, branded tracking has become an essential component of the delivery experience. Despite this, our research revealed that only 36% of brands offered it last year. Not only is this a huge opportunity for retailers to capitalise on, but it's now considered basic hygiene.
By offering branded tracking, retailers can push customers to track deliveries and returns in their app and website, both increasing traffic while boosting brand engagement. Having this option will also move customers away from third parties, increasing traffic as a result.
---
2. Customers will come back if there's a positive returns process
Luckily, the rocky waves of the peak season have passed, but that doesn't mean it's time to take a breather yet. Convenience is a big part of the ecommerce experience, and if retailers can't offer a hassle-free returns process, there's a big chance that the buy button won't be clicked again.
Whether it's from a multinational brand or a smaller marketplace seller, customers will expect a faultless returns experience at the bare minimum, and that's not going to end anytime soon. Our research shows 89% of consumers would write off a retailer if they saw issues with the return process. Emphasising the necessity for companies to build a positive end-to-end journey.
Those that can offer a strong purchasing experience, coupled with a quality returns process, may find themselves taking gold in the race to wallet share over the next 12 months.
---
3. Disruption is inevitable, and retailers need to be proactive
If we've learnt anything over the last two years, it's that no two days are the same in logistics. From Brexit, COVID-19, the Suez Canal blockage, stock and staff shortages, it's been a real rollercoaster and even the most robust supply chains have experienced uncertainty. As frustrating as it is for retailers, it's equally – if not more – frustrating for customers that aren't being kept in the loop about the status of their order. Thankfully, there is a better way.
Should disruption arise, teams can empower themselves with actionable delivery performance data and insights to act before customers even realise there's an issue. Arming staff with the tools to keep customers in the know, disruption or not, is sometimes all it takes to come out of a crisis as unscathed as possible.
---
4. Post-purchase insights will inform change
Today, data is a secret weapon, but many retailers are yet to realise this and are simply not harnessing data in the right way. A mere 10% of the UK's top 100 retailers said they were realising the full value of their customer data, and only 12% say the same about non-customer data.
Delivery and post-purchase data is some of the most transformative, in terms of customer journey innovations, so brands need to begin using it to its full potential.
As more retailers come to realise the benefits of accessing and properly analysing post-purchase data, there is going to be a real shift in focus towards technologies that ensure brands can monitor and provide better insights.
With multiple shipments, warehouses, carriers, and systems, managing (and properly using) logistics data can sometimes feel like you're trying to watch twelve TV screens at once. But the business value of owning it is critical in the competitive 2022 landscape.
---
5. Keeping customers updated on their chosen channel
Once an order has been dispatched, it doesn't mean you can simply kick back and relax.
Consumers are now demanding more. It's all about up-to-date tracking, personalised comms, enhanced delivery experiences, and meeting customers on the channel that they want to use.
Our research found 42% of customers, on average, missed three deliveries over the last 18 months due to miscommunication. Therefore, it's safe to assume updates can go a long way. If brands can provide more value in each interaction, from personalised ads to tailored email comms, they can boost valuable upsell, brand engagement and, ultimately, accelerate brand loyalty.
---
What's next?
The past 12 months have offered not only a challenging trading environment, but the opportunity for retailers to completely re-think their operations to deliver seamless customer experiences.
What's become clear as we adjust to the 'new normal' is that customers hold the power. Brands need to be bending to the preference of the consumer, not the other way round.
Much like running water, this means creating 5* customer experiences as basic hygiene. This is the best way to both convert and keep those all-important buyers.
While the retail world may be heating up, the competitive advantage is there for the taking. To grab it, retailers need to keep these five considerations front and mind.
---