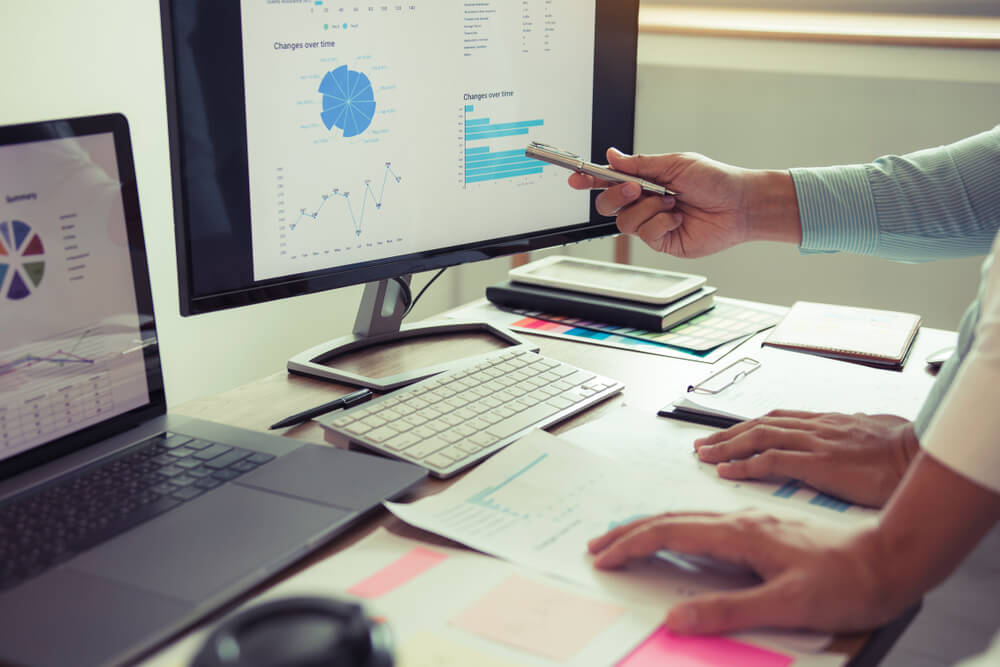 Harnessing the true power of data is a challenge, but results in insight that can add serious business value.
In this blog, we run through some of the tools that can help you take full control of your post-purchase data.
A mere 10% of the UK's top 100 retailers said they were realising the full value of their customer data, and only 12% say the same about non-customer data.  
Retailers and brands often have similar data challenges: 
Inaccurate, unreliable data

Not enough data

 

Too much data

 

Not having the right data

 

Out of date/slow data

 

Hard to access data, or data siloed in disparate systems that don't talk to each other 

 
Having smooth, reliable, meaningful data is simpler than many retailers and brands think. It's often the case that delivery and post-purchase data is some of the most transformative, in terms of customer journey innovations. That said, it is often some of the most complex to manage. 
With multiple shipments, warehouses, carriers and systems, managing (and properly using) logistics data can sometimes feel like you're trying to watch twelve TV screens at once. 
It might be tricky to manage, but having control of your data can add serious business value. When you have it, there are lots of ways to use it…  
---
Here's an overview of the data management and tools that will help you take full control of your post-purchase data…
---
POST-PURCHASE SOFTWARE DATA TOOLS
---
1. Management dashboard.
A unified dashboard lets you keep track of all your shipments across all your carriers, in one place. Standardised carrier integrations mean that data is reliable and accurate.
An interactive dashboard gives customer service (CS) and logistics teams the insight they need, and highlights issues by severity so prioritisation is clear. Plus, with escalation management and alerting, CS agents get notified when there are shipment issues – meaning warnings such as 'parcel is late' or 'parcel may be missing' can be triggered, even if the carrier hasn't yet passed over an update yet.
---
Did you know?
Having a unified dashboard speeds up all incoming customer queries – meaning quick, reliable, first-time resolution.
When a customer calls your contact centre with a WISMO or WISMR question, the agent dealing with the enquiry only needs to check one single place for all parcel details. So no more switching between systems for different carriers or shipments. This means first contact resolution is achieved, call wait times are reduced and overall customer satisfaction is significantly improved. By streamlining CS operations, one Sorted customer saw a 1.2 point rise in NPS. 
2. Data Exports.
With simple, fast data exports at the click of a button, every operations and customer service team should have access to downloadable data that can be worked with easily for deep analysis. For example, exportable data might include all critical exceptions (i.e. all lost or damaged shipments), so customer service reps can take a deeper look.
---
3. Advanced performance reporting.
It shouldn't stop there, though. Additional reporting should be accessible, allowing full control for retailers and brands who want to dig further into deeper delivery and carrier performance or product feature reporting.
For example, in SortedREACT, advanced performance reports include the following:
Shipments registered
Delivery performance and experience – including customer promise success rate, early delivery, on time delivery, after promise date delivery
Promises not met by carrier, and how many days delivery is delayed by
Delivery and/or tracking communications and notifications sent to customers
Customer views on parcel tracking pages
Webhook success
Custom reports – to answer any key business questions you might have.
---
4. Webhooks.
Webhooks pass data to wherever you need it to go, in real-time. For example, some SortedREACT customers use webhooks to trigger communications or speedily and accurately automate data transfer to customer service platforms or customer intelligence tools, to enable data to be tracked and analysed in their own data lake or warehouse.
Another common use for webhooks creates a fully connected customer experience. Setting up automations by using webhooks to trigger customer comms means that, whenever a parcel reaches a certain shipment state (such as 'out for delivery' 'or delayed'), the retailer is always able to keep customers in the know. This is a fantastic way to win that customer loyalty and share of wallet, resolving any issues and answering queries before they hit the contact centre.
---
Did you know?
Using webhooks for returns tracking also speeds up other processes. Automating returns means retailers and brands can reimburse the customer as soon as the returns parcel is collected by the carrier.
5. Embeddable tracking APIs.
This is a really clever data tool to ensure complete connectivity, and a 5* CX. Tracking APIs let you embed parcel update tracking straight into your website or native apps.
Enabling easy and quick data transfer in this way means branded tracking timelines can pull back unified tracking data whenever required. Customers can self-serve, and your team (and budget) is a bit freer.
When aligned with branded communications (think email, SMS or webchat), giving customers the power to self-serve updates on branded tracking pages on your own site or app significantly improves CX – fully automated, accurate, trackable and low effort to set-up and maintain.
---
Introducing the SortedREACT trial.
To help customer service, carrier and ecommerce teams prove the value in post-purchase tracking software, we've created a simple 60 day FREE trial package.
Start my trial